A reliable and well-reinforced roof is the backbone of any home. As the primary shield against extreme weather events, a roof not only defines the very nature of safety. It also creates perfect conditions for the necessary comforts inside your living space. One of the key features that make the modern roofs so advanced is the (often overlooked) roof underlayment.
Roofing underlayments are the main buffer between the top layer roofing materials and the roof decking, plywood, or otherwise. The current market offers a great selection of underlayments able to suit the needs of practically every climate zone. Different types of underlayments also come with various enhancements for battling specific weather conditions, from high winds to rainstorms.
In the following article, we are going to talk about the ins and outs of roof underlayment systems, materials, frequently asked questions, and of course – the most popular products out there. Let's dig in!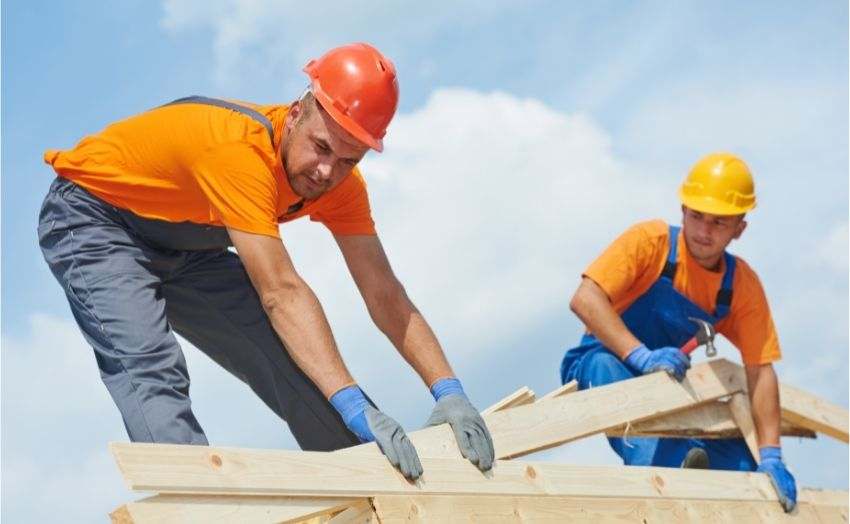 Table of Contents
How To Choose The Best Roof Underlayment?
Whether you're engaging in new construction or planning a re-roofing work, knowledge is key! It is important to gather all relevant info on your roof and what would make it perform at its best. This not only covers the climate conditions and meteorological consistency, but also the safety guidelines that must be followed in your area.
Compatibility
Roof underlayment compatibility largely depends on the type of roofing material you have or plan to install. Each roofing material requires a specific set of features from its reinforcement layer. However, almost every underlayment is manufactured to match certain roof types above all else.
As such, traditional shingles come with underlayments made of felt, specifically 15-pound roofing felts that provide decent protection. At the same time, they promote roof air ventilation.
Metal roofs, on the other hand, go with synthetic underlayments that offer superior heat-resistant properties. This way, the roof battles overheating which happens in metal surfaces after long-term exposure to the sun. Of course, if you live in an area with harsher weather conditions, having some metal roof sealant handy is a smart move.
Climate
In general, hotter locations with higher humidity and high UV levels call for synthetic underlayments. These materials repel moisture, resist heat, and offer a more seamless application. Properties located in colder climates that experience frequent winds, rainstorms, snow or gale, would benefit from heavy-duty felt underlayments and specifically designed ice and water shields.
Quality
This largely depends on the materials used in the production of the underlayment as well as their inherent durability. An attractive 10-year or 30-year warranty might also do the trick in making your final decision.
Reviews of the Best Roof Underlayments
Grace TV718355 Roof Underlayments
If your roof faces harsh weather conditions regularly—such as the onslaught of rain, snow, and ice—durable roofing underlayment is particularly important, if not downright vital, for the comfort and safety of your home.
The Grace 628 RDC 03-06 is a highly durable roofing underlayment with a self-adhered premium-quality membrane that provides waterproofing of the highest degree.
Featuring rubberized asphalt adhesive and reinforced with a high-density laminated polyethylene film, the underlayment applies its protective layers to keep your roof moisture-free as well as safely dry at all times.
To ensure its water repellent qualities are consistent, the underlayment is manufactured from high-density materials that come with an extra layer of foldless release paper for added ease of application.
The release paper is also designed to protect the adhesive qualities of the product regardless of where or how long you store it before application.
Once the paper is removed, however, the exposed rubberized asphalt bonds securely and tightly to the deck of your roof. For extra flexibility of application, Grace membrane strips come in 75 ft long rolls made available at various widths: 6 inches, 9 inches, 12 inches, and 18 inches.
In addition to its general waterproofing qualities, this roof underlayment proves to be an amazing guard against various leaks that can be the result of wind-driven rain or ice dams. When applied correctly to the eaves and detail areas of your roof surface, the underlayment can cover all vulnerable areas and keep your house safe from any type of leakage.
Moreover, this water-safe underlayment is compatible with a wide range of roof designs, making it a perfect reinforcement choice for most roofing materials: from sloped roofs to standing seam metal roofs as well as mechanically attached roof coverings with asphalt shingles, tile, cedar, or slate.
Features:
Dimensions: 36″ x 75″
Area coverage: 225 sq. ft.
Individual 3 ft wide rolls
Membrane strips in 75 ft long rolls
Pros:
High durability of materials
Improved leak protection
Flexible length and width
Compatible with a wide range of roof coverings
Easy and safe application
---
INTERWRAP Titanium PSU30 Roof Underlayments
One of the most reliable and durable picks on the market, this INTER WRAP underlayment offers long years of heavy-duty and watertight protection suitable for the most unpredictable weather conditions.
Those looking for fitting and durable roof protection might suspect that picking just any underlayment is not always the right choice. If you plan to safely battle years of exposure to harsh climates, you will need an underlayment of ultra-durable and field-tested quality.
As it happens, INTER WRAP manufactures a series of Titanium underlayments that focuses specifically on heavy-duty protection.
The Titanium PSU30 backs its heavy-duty title with strong construction made from modified rubberized asphalt with a tougher surface that uses synthetic polymer to increase water resistance. Besides, its self-sealing lap system prevents slippage and sloping, while its self-adhesive application makes the installation much easier.
This underlayment can be used on straight run roofs as well as 2:12 sloped roofs and those of greater application. Featuring a ribbed surface and improved adherent, the rolls have a tighter grip on the roof deck and make sure no detail slips regardless of the amounts of water it encounters.
Cold light grey surface resists expansion and contraction under excessive heat or cold, while the synthetic construction prevents the formation of mold. This underlayment performs in the temperature range of -40°F to 240°F, making it highly resistant to extreme weather conditions. Moreover, its UV rating stands at a whopping 6 months of direct exposure.
Designed to be used with a wide range of roofing coverings, this underlayment can be installed directly to plywood, OSB, concrete, or masonry surfaces. You can leave it exposed before coverage for up to 180 days. Available roof types range from metal, tile, shakes, and slate to asphalt and synthetic shingles.
Features:
Dimensions: 36″ x 75″
Thickness: 45 mils
UV exposure rating of 6 months
Synthetic construction
Pros:
Suitable for a straight run and sloped applications
Highly durable performance
Easy installation with adhesive lining
Fits many roof surfaces
Superior UV and temperature resistance
---
Tyvek Protec 120 Roof Underlayment
Tyvek is a renowned company that produces premium quality underlayments guaranteed to fit and service a wide range of roof surfaces.
With its reliable surface design featuring a unique embossed pattern, this Tyvek Protec 40360 underlayment provides a superior grip on the original roof decking as well as selected areas that need re-roofing.
Designed for sloping roofs of 2:12 or higher, the underlayment can also be used for repairs and new construction as well as house wrap should you require it. The product goes with many surfaces, including asphalt, cedar, and metal roofs.
Featuring four layers of protection, the underlayment is slip-resistant, walk-safe, and highly water-resistant. The durability is ensured by the woven polypropylene base reinforced by a water barrier layer, while the grooved surface removes water and dirt to make the installation safer. Besides, the underlayment is wrinkle-free, easy to chalk, and UV resistant with a 3-month exposure rate.
This 120 roof underlayment comes in one roll with 250 feet of material made suitable for direct installation. The installation itself is safe and accessible regardless of who handles the product, whether it's professional builders or skilled homeowners. Tyvek underlayments are known to be reliable and weather-proof, proven by years of service and professional testing.
Features:
Dimensions: 4′ x 250′
Single roll packaging
Applicable for a variety of roof types
Designed for repair work
Pros:
Safe for walking during installation
Designed to fit various roof surfaces
Unique top layer design
Suitable for re-roofing and repairs
UV resistance of 3 months
---
Grace 5003200 Roof Underlayments
Whether you live in warm climates or simply have to endure hot summers, the insulation of your roof remains your primary concern when it comes to weather protection. Warmer climates that get a lot of sun tend to put a certain strain on most roofing materials, making it necessary to equip your roof with extra UV-resistant coating.
The Grace Select 5003200 comes with a thin and light design, making it easier to install, while at the same time providing sufficient levels of protection meant to safeguard your roof not only from the harmful effects of sun rays but also from extreme weather shifts.
For easier application, the underlayment comes with a self-adhesive layer. Made from quick foldless release paper, the adhesive lines are wrinkle-free, slip-resistant, and safe to use even after a long time in storage.
Made to suit most roofing coverings, this underlayment also fits different slope designs of various heights and angles. Besides, the included rubberized asphalt layer provides superior sealing qualities. This ensures a higher quality of protection, eliminating surface vulnerabilities around areas that contain roofing nails.
The Grace Select underlayment gives your roof ample protection from the sun at the rate of 30 days of continuous exposure. Moreover, its durability and extra insulation are capable of withstanding severe weather conditions such as wind, rain, and ice damming.
This underlayment is highly versatile, making it suitable for most roof designs and materials. On top of its accessible installation and protective qualities, this Grace Select product is water-resistant, slip-free, and almost universally applicable.
Features:
Dimensions of 36″ x 195 sq. ft.
Single roll package
The thickness of 25 mils
UV exposure of 30 days
Pros:
Highly durable design
Suitable for all-weather protection
Reliable UV resistance
Comes with a quick foldless release paper
Not prone to cracking or drying out
---
Owens Corning 736642 Roof Underlayments
Homeowners with asphalt-shingle roofs might find considerable benefits in purchasing underlayments designed specifically for their roof types as it could reduce the pricing as well as provide a better fit for your home.
The Owens Corning ProArmor underlayment with synthetic felt is made specifically to reinforce roofs with asphalt shingle surfaces. This allows the underlayment to bring reliable consistency throughout all its coverage and along with each seal.
In contrast to traditional 15-pound underlayments, this felt-based product is highly water-resistant without bringing extra weight to your roof. It is easy to apply thanks to its lightweight design and marked fastenings. By including neat button caps in the product lining, Owens Corning makes your working conditions much safer.
Besides, the underlayment features the Fusion Back Coating Technology that provides superior slip resistance with its workable dual non-woven surface.
The light grey surface can withstand exposure up to 30 days, while the durable insulation provides supreme protection against the effects of water and ice, making sure no wind-driven rain can penetrate your roofing.
Features:
Dimensions of 42'' x 286 sq. ft.
Synthetic felt constriction
Designed for asphalt shingles
Covers 9.29 sq. ft. per roll
Pros:
Reliable waterproofing
Slip-resistant and safe to install
Dual surface technology
Available in 42-inch lightweight rolls
Provides Class A fire resistance
---
Firestone RubberGard FSRG10X15-60 Roof Underlayment
As one of the leading manufacturers of materials designed for both new construction and re-roofing jobs, Firestone provides highly durable and reliable underlayments for long-term usage in severe climates.
Manufactured with the use of high-performance synthetic rubber compound, this RubberGard underlayment provides superior resistance to UV rays, ozone exposure, and weather-generated effects of wear.
Besides, this product can withstand low temperatures as well as drastic temperature drops, adding to the general longevity of service.
On top of its superior protection qualities, this underlayment makes application easier, making it accessible for DIY installation and various repair jobs.
Unlike many traditional underlayments, this highly versatile product is easily contoured to fit any required shape. The material is extremely flexible and will work even on low-slope roof applications as well as unusual roof constructions.
This underlayment can be applied year-round whenever it may work for you best. Moreover, as an environmentally-friendly product, the membranes can be safely recycled, while its heat-resistance qualities make it extremely energy-efficient.
When it comes to application options, this EPDM underlayment is made available for fully adhered, ballasted, and mechanical installation.
Features:
Dimensions of 10′ x 15′
The thickness of 60 mil EPDM
Synthetic rubber membrane
Suitable for DIY homeowners
Pros:
Highly flexible membrane
Works for new construction and re-roofing work
DIY friendly installation
Ensures protection from low temperatures
Reliable waterproofing
Uses green technologies for eco-friendly performance
---
Lottes Roofing 10-48-9591 Roof Underlayment
If the long-term service life is at the top of your priorities when it comes to choosing roof underlayment, then this Lottes TPO product is worthy of consideration, seeing as it stands among the top best warranty picks for ensuring reliable protection for your roof.
Equipped with TPO rubber instead of EPDM rubber, this underlayment proves to be highly pliable during application while remaining extremely weather-resistant.
At 45 mil thickness, the puncture resistance of the product is massively increased, while the polyester fabric reinforcement ensures greater protection against powerful winds.
The underlayment comes with a white top layer and solid gray bottom coating with twice as thick scrim support. For all its structural durability, the underlayment remains light in weight, amounting to only .27 pounds per square.
Also, the TPO membrane is highly resistant to most weather conditions, from strong winds, excess rain, and sun exposure. The insulation extends the resistance qualities to UV rays and overheating.
Not only is this leading TPO product made for easier installation on your own, but it also fits a wide range of deck types and roofing surfaces. This includes plywood, metal, BUR, OSB, and polyurethane insulations, as well as PVC and TPO.
The TPO formulation of this underlayment is designed to offer higher flexibility during installation such as the possibility of welding and similar modifications. It comes with the option for adhesive application and you can use it in planning your flashing system.
Features:
Dimensions of 10′ x 15′
The thickness of 45 mils
TPO rubber materials
Solid white top side layer
Pros:
Wind and tear-resistant
Extremely pliable materials
Resists punctures and other damage
Reinforced with polyester fabric
Whitetop coating
Compatible with many insulation types
---
GAF 0973 Roof Underlayment
For many years now, GAF underlayments make for an accessible and well-balanced choice for reinforcing your roofing materials. These felts are engineered for an extremely easy application, while at the same time they prove to be highly dependable.
This GAF underlayment stands out first and foremost due to its enhanced walkability. This is made possible by the addition of an innovative spunbond surface that increases traction and makes sure the application process becomes much easier.
Another major improvement that separates this product from traditional asphalt felts is the cool factor. Equipped with a medium-grey surface, this underlayment experiences a temperature drop up to 30°F compared to black felts that tend to retain more heat.
By testing this synthetic felt on plywood surfaces at 90°F and then exposing it to direct sunlight, GAF was able to prove the effectiveness and reliability of this underlayment's heat-resistant surface.
Made from non-asphaltic polypropylene, the FeltBuster synthetic felt resists tearing and repels moisture, preventing the material from wrinkling, bristling, and leaking water, oils, and other potentially damaging substances.
On top of its increased resistance to moisture, the material is promised to last much longer than conventional felts as well as provide more reliable protection in varying conditions. Where standard felts disintegrate under continuous exposure rather fast, this felt possesses stronger durability able to withstand harsh weather changes.
Thanks to its special construction, you can fit the GAF underlayment more evenly onto the deck, eliminating possible wrinkles and creating a more presentable final look for your roof. To make application even easier, this underlayment comes with a lightweight design suitable for DIY installations.
Features:
Dimensions of 48″ x 250 sq. ft.
Improved polypropylene construction
Cooler surface temperatures
Non-asphalt tear-resistant materials
Pros:
Better walkability
Lower surface temperatures compared to black felts
Lightweight construction
Reliable service life
Durable tear-resistant materials
Resists moisture and prevents leaks
Corrosion-free
---
Alpha Protech 48″X250′ Roof Underlayment
As one of the leading roofing products of Alpha Protech, Rex underlayment is made from synthetic felt able to withstand exposure to UV rays for up to 6 months. If you are looking for top-quality underlayments that are sure to provide highly resistant coverage, Alpha Protech makes for a reliable yet quite affordable pick.
This EPB UL 48250 REX underlayment boasts both the longevity of service and the strength of the material. Woven synthetic felt provides greater strength to protect your roofing surface from moisture, leakages, and severe weather conditions.
The underlayment is easily applicable since it can be fastened worry-free with supplied plastic nails of 1-inch and ⅜-inch head diameters. Moreover, the material is secured more firmly and safely to the deck when used with electro-plated galvanized shank roofing nails.
Other design improvements include highly efficient slip-resistant qualities as well as tear-proof construction. This ensures that the material will cover the required area without slipping off. The risk of structural damage even in wetter conditions is also greatly minimized.
Not only is this lightweight underlayment made to be 10 times lighter than regular felts, but it is also designed to be much stronger than average roofing products. Even though a single roll of Rex felt comes with 250 square feet of material, the gross weight of the item is exceptionally low.
The combination of cooler top surface and insulation makes this underlayment highly resistant to UV exposure. This makes it a perfect choice for those living in warmer climates, as the felt can handle up to 6 months of direct UV light.
Features:
Dimensions of 48″ x 250 sq. ft.
Synthetic felt material
Plastic cap nails of varying diameters
Class A fire rating
Pros:
Improved resistance to UV rays
Lightweight design
Slip-free construction
Strong woven material
Resists tears
---
Types of Roof Underlayment
While the current market offers plenty of materials that act as insulation for roof underlayment, most available products are first divided into three main types: asphalt-saturated felt, rubberized asphalt, and non-bitumen synthetics.
Asphalt-saturated felt
As the oldest available type of underlayment on the market, this felt was the default option for commercial use before the introduction of rubberized asphalt and non-bitumen synthetics. Asphalt-saturated felt is made using refined crude oil residue that not only works as a waterproofing agent but also prevents the formation of wood resin stains.
Today, this type of underlayment is used for residences in temperate climates.
Rubberized asphalt
Even though the word "asphalt" is right there in the name, average modern rubberized underlayments contain no asphalt in their composition. There are various compositions available today containing rubber-like material that is manufactured in sheet form. Most commonly, people apply this underlayment with the use of adhesive instead of nails.
Due to its unparalleled flexibility, rubberized asphalt is considered to be one of the best possible choices for climates that experience extreme temperature changes. This underlayment can also be enhanced to fit specific building requirements, namely the extra features such as waterproofing layers, sound insulation, and fiberglass reinforcement.
Non-bitumen synthetics
In recent years, synthetics have become one of the top go-to choices when reinforcing modern roofs. Non-bitumen synthetic underlayments are made from thermoplastics such as polyethylene or polypropylene. One of the main advantages of synthetic underlayments is their exceptional strength and flexibility. They are also highly waterproof and mold-resistant.
The latter is a helpful asset for long-term repair or construction work as the materials can be left exposed for longer without the risk of being overrun with mold. Some roofing systems set non-bitumen synthetics as their default underlayment material, most notably GAF and CertainTeed.
Each of the three main categories features a range of multi-purpose underlayments designed for various applications, with some manufactured for specific climates and weather settings. Among the most popular types are self-adhesive, waterproof, rubber-based, polypropylene, titanium, and ice & water underlayments.
Asphalt shingle roof underlayment
Hot and humid areas may pose certain dangers to your roof such as extreme rise in temperature, UV exposure, and vapor damage. Asphalt shingle roofs are especially vulnerable and require an extra vapor barrier between the shingle layer and the roof deck. Another reinforcement option would be to apply an ice and water roof underlayment to ensure your deck is amply protected from potential damage.
Self-adhesive roof underlayment
This type of underlayment is a rather popular choice among roofers, though it doesn't cover all roofing types and should be selected only when compatible. The process of installation is made much easier by its self-adhesive properties that allow you to apply the material directly to the deck without the use of roofing nails.
It is known to be thermally resistant while also providing reliable protection against the harsh elements of nature. This underlayment works best with certain types of steep-slope roofing, primarily asphalt shingles, tile, and metal roofs.
Waterproof roof underlayment
It is important to know that there is a distinction between waterproof and water-resistant roof underlayments. While both can efficiently protect your roof, waterproof underlayments are generally a better choice, especially in rainy and wet climates.
Rubber roof underlayment
As mentioned earlier, rubber roof underlayments may or may not contain asphalt, and many modern-day products tend to avoid its inclusion. Generally, rubber underlayments are made of recycled rubber, polyethylene, and polyester, which reinforces both flexibility and durability of the material.
Rubber underlayments are water-resistant and raise the heat-protection factor. Their pliability makes them suitable for covering oddly shaped roof sections.
Tile roof underlayment
As a rule, tile roofs require sufficient underlayer protection usually provided by felt materials. In the past, the common practice was to apply 30-pound felt for tile roofs that were prone to premature deterioration. This created leakages, droughts, and eventually led to partial disintegration of the underlayment.
Today tile roofs are reinforced with more durable felts, with 40-pound felts being the prime example. As opposed to organic 30-pound underlayments, these felt mix asphalt with rubber to increase the resistance factor to harsh weather conditions.
Slate roof underlayment
Many contractors recommend traditional felts for slate roofs, one of the most common examples being the 30-pound felt. Depending on the specifics of your roof, your budget, and your living conditions, the underlayment you pick could be asphalt-saturated or rubberized for extra strength.
Some slate roofs require underlayments with a doubled thickness on the account of rainy weather conditions.
Ice and water roof underlayment
Those living in areas that experience harsh winters may encounter the problem of ice-related damage. Excess snow, rain, and subsequent ice formation generally put a strain on your roofing, which can lead to leaks and internal water damage.
Specifically designed to protect the roofs exposed to icy conditions, ice and water underlayments serve as reliable and durable insulation against the onslaught of winter weather. These underlayments are made from polymer-modified bitumen which greatly increases material durability.
Sometimes this underlayment is rightfully referred to as an ice and water shield or ice and snow shield. The shield contains a reinforced membrane that insulates your roof, especially the most vulnerable areas, to create higher resistance against ice or water.
Titanium roof underlayment
This type of underlayment is typically synthetic and comes with an average thickness of 15 mils. Titanium underlayments are often enhanced with special layers to achieve an anti-slip working surface, making them slightly rough on both sides. They are suitable for various roofing materials, such as shingles, metal, and shaker-style roofing.
Flat roof underlayment
Flat and low-sloped roofs are generally better paired with rubber underlayments. It not only makes for a better fit for any roof design thanks to its flexibility but also protects from the harshest weather events such as strong winds and rainstorms.
Steel roof underlayment
Most steep-slope metal or steel roofs are reinforced with felt underlayments that contain asphalt and come with a non-perforated structure. Depending on the requirements of each roof, the felt can be either organic or synthetic. Synthetic felt may be slightly more expensive, but it can add more material durability to the mix.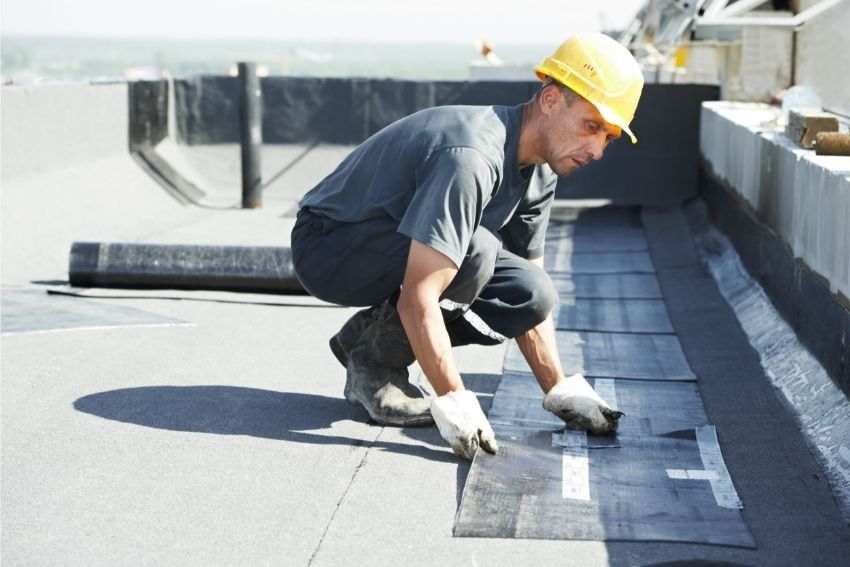 Roof Underlayment FAQ
Is roof underlayment necessary?
While underlayment isn't always necessary, you should strongly consider it if your property is exposed to harsh winters or is located in humid and wet areas. Even if you live in a temperate climate, underlayment should be applied to vulnerable areas of your roof that can suffer from potential water damage. Low-sloped roofs are also recommended for underlayment installation.
Is synthetic roof underlayment better than felt?
Perhaps the most debated issue among consumers remains to be the question of synthetics versus felts. Considering that the umbrella term for all underlayments still widely remains to be "roofing felts"—having originated from the first commercially available material of asphalt-saturated felt—it would be natural to assume that felts are the default option for roofing insulation.
And while the felt material is a commercial darling and has been a favorite of many contractors, modern synthetic underlayments have been on the rise as they have proven to be more suitable for certain roof designs and extreme climate zones. But is there a way to know which one is better for your needs?
First, it would be prudent to cross-compare the benefits of each material and weigh it against the requirements of your roofing.
Traditional felts
Synthetics
The trusted choice of many professionals
Reasonably-priced and organic
Compatible with most popular materials
Easy to install regardless of the roofing
Lightweight yet sturdy
Extremely resistant to the effects of harsh weather compared to organic felts
May come with an ultraviolet-resistant protective layer
Resistant to mold and bristling
More pricey than organics
The best possible choice of underlayment depends not only on your budget constraints or lack thereof, but also on the roofing materials, climate consistency, and the topographic position of your house—such as open area or high-density terrain which either allows or obstructs the passage of winds and precipitation.
It is also important to keep an open mind and consult different professionals who might be familiar with your particular terrain and the roofing materials of your house.
Is roof underlayment waterproof?
While not every underlayment is waterproof, almost all of them are extremely water-resistant. The tar paper in felt underlayments may act as a waterproofing membrane, while synthetic underlayments may include layers of polyester or fiberglass fleece soaked in a waterproofing agent.
It is important to remember that water-resistant underlayments are still vulnerable to leaks and should not be treated as an impenetrable barrier.
Is synthetic roof underlayment breathable?
The breathability of synthetics can be estimated by their perm rating. Synthetics with a rating of 0.1 act as vapor barriers with little permeation and are considered to be non-breathable. On the other side, we have synthetics with a perm rating of 9.5 that allow permeation, thus providing more material breathability.
Will roofing felt stop the rain?
Most felt underlayments withstand wet conditions, including rain of average intensity. However, you must not expose the roofing felts to these weather conditions for more than a few days at a time as their material integrity may sustain damage.
Is breathable roofing felt waterproof?
Most breathable underlayments are water-resistant. They use waterproof membranes that can also resist snow and dust while still maintaining a high degree of air permeation.
How to install roof underlayment?
Before working with any roofing underlayment, you should always familiarize yourself with safety standards in your area. During installation, you need to ensure that your worksite is compliant with the local standards and is safe for everyone involved.
Roof Underlayment Safety Tips
Always use fall protection devices when conducting any jobs on roofs. We recommend you to purchase or rent appropriate equipment as well as work footwear designed to provide secure traction when walking on roof surfaces.
All synthetic underlayments should be fastened to the deck with 1-inch plastic nails before workers are allowed to walk on the surface.
Particularly steep roofs should not be worked on without roof jacks or support platforms. All roofing materials should be secured in the workplace using devices such as storage platforms and toe boards. This should prevent materials from falling off the roof and sustaining damage or causing harm. The devices should be fastened to the roof deck before you begin unloading the materials.
Keep in mind that ladder safety standards and regulations are there to ensure the safety of all workers. This includes scouting appropriate locations for placing all ladders and equipment so that they don't come in contact with nearby power lines and other constructions that pose a safety hazard.
Keep track of weather changes such as precipitation, strong winds, thunderstorms, and other severe conditions. Strong elements such as these may exacerbate your working conditions or pose a danger to you and your personnel.
Avoid long work hours at high temperatures. Hot and humid conditions may lead to heat exhaustion, strokes, and other dangerous health conditions.
Remove all debris from the roof before installation. Take great care to remove all leftover construction debris after the job is complete. Those living in coastal areas should remove any sand before and after the construction.
Check the applied underlayment for any structural damage. Materials that may have been exposed to harsh weather in storage or during installation should be inspected and repaired in case the damage has occurred.
Roof Underlayment Installation Process (with tips)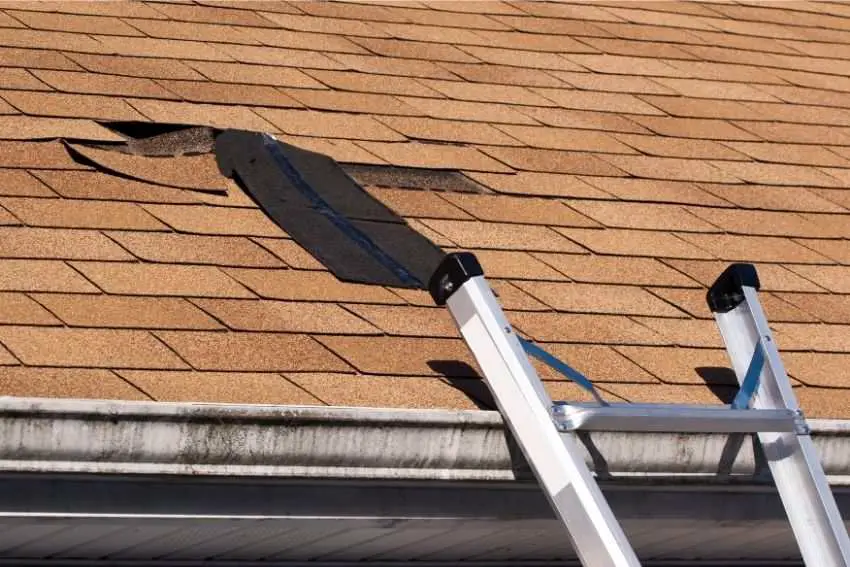 Installing Synthetic Roof Underlayment
As most synthetic underlayments act as vapor barriers, it is recommended to install them above attic spaces with adequate ventilation.
When applying the material, make sure the roof deck is clean, dry, and free of debris or ridges. Cut the material in required places using a sharp utility knife.
Install the drip edge along your roof eaves. Lay down the synthetic underlayment horizontally, positioning it parallel to the eave. The overhang at the eaves should be at 1.5 inches so that it covers the drip edge.
Make sure the material is laid with its printed anti-slip side up. Work from the bottom of the lowest roof eave and move upwards. Cover the underlayment with a metal rake edge to trim it off and make sure you roll the material without stretching it. Lay the underlayment evenly but not too tight to compensate for the future changes in temperatures. Loosely laid material contracts and expands with more ease.
Pay attention to the amount of overlap it creates. Lap allowance depends on the pitch of your roof. Pitches of 3:12 and greater require a 4-inch minimum horizontal overlap of the higher course over the lower course, while the vertical allowance should be 12 inches minimum at the roll end. For the pitches between 3:12 and 1.5:12, the horizontal lap allowance measures at 6 inches minimum and the vertical stands at 20 inches minimum.
Application
Apply only 1-inch diameter plastic cap roofing nails, whether manually or machine-assisted. Drive the nails at 90 degrees into the deck until the cap is secured. The wind zone determines the centering of the caps. Normal wind zones require the nails to be applied at 6.0″ on center, or O.C., on head laps and end lands. After the nails are set in place, the field area should be fastened in the middle of the roll at 24″ O.C. minimum. However, high wind zones or coastal areas need more security for their material. Drive the nails at 4.0″ O.C. on both laps and fasten the field area at 12″ O.C.
The overlap of the vertical roll depends on the pitch and ranges between 12 inches and 20 inches. Apply at the required rate for your roof. Then overlap vertical courses in succession so that the higher course laps over the lower course at 4 inches. This should also place the lap over the roof at 6 inches. The ridge should also be lapped with at least 6 inches of the course.
In case the seams of the material need adhesive, apply asbestos-free plastic roofing cement or butyl rubber roofing tape to fill the seams between the laps. This is done to prevent any damage to the material in cases of long-term exposure during construction. Even self-adhesive underlayments should be nailed if the construction takes place in windy areas.
Apply a single vertical length of material at the center of the working area, laying it over hips and valleys. Then weave a horizontal length of material across the valleys and hips.
Make sure the underlayment is held in place securely before you start covering it with battens. Do not place nails where they can obstruct the application of battens.
Installing Roofing Felt
Preparation
The key to the seamless and worry-free application of felt underlayment lies in the correct preparation of your roof surface and appropriate work supplies. For this job you will need:
Felt rolls
Flashing nails
Construction stapler or plastic washer nails
Hammer
Utility knife
Metal drip edge flashing
Chalk line
The Felt Installation Process
First, install the metal drip edge flashing so it bends overall roof edges. Use galvanized nails to fasten drip edge to the eaves by placing them about 12 inches apart.
Begin laying the felt at the lowest bottom corner of the roof by tucking it at the roof corner. Roll out approximately 10 feet of felt and fasten with plastic cap nails or staples to keep it secured. The nails or staples are placed at 8-inch intervals, sometimes at 4-inch intervals depending on manufacturer recommendations. Don't secure the top layer.
The second felt layer goes on the top 2-3 inches of the bottom layer. Fasten it through both layers to keep them secured.
You should align the upper layer with the bottom of the roof and outline it with chalk along the length of the deck for future accuracy. Lay the top layers along the roof's length in the same manner as the first.
After you have covered the entire roof, keep the felt flush with the edge and trim it with a utility knife. Use the end of the roll to overlap 4 inches with the sheet of the new roll. Secure both sheets to the deck.
Shape the felt around various protrusions of your roof using a utility knife. Fasten the shaped felt at the bottom of each protrusion. When it comes to working around metal flashing edges, simply lay the felt over and around them.
Keep working the roof surface until you reach the peak, then fold the material over the top to overlap at least 3 inches on the other side. Fasten both pieces.
Repeat the steps on the other side of the roof and overlap at the peak the same way. Fasten the remaining laps.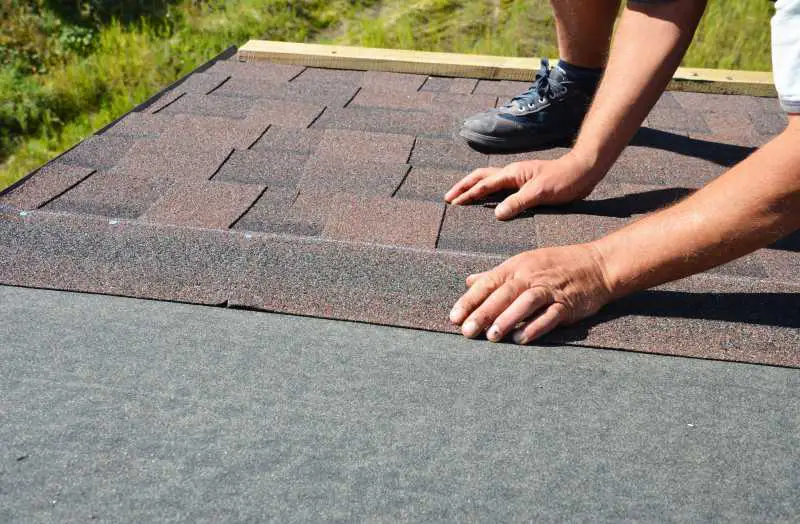 Installing tile roof underlayment
Though tile roofs repel water naturally, it might still be wise to reinforce them with water-resistant underlayment. This includes felt and synthetics alike, both of which are installed similarly to the regular roof application.
Start by installing the drip edge along the eaves of your roof.
Unroll the underlayment across the joint sections of the roof valleys.
Cut off the material with a utility knife and center it over the valley.
Nail the material with corrosion-resistant nails. Space them about 12 inches apart.
Unroll 5 feet of underlayment across your roof surface in a horizontal pattern. you should align the long side of the sheet with the bottom edge of the roof.
Fasten and secure it as described with other applications.
Keep unrolling the material in 5-foot pieces and securing them with nails until you cover the first row of the surface.
Measure 4 inches from the top side of the material and chalk it off to later connect the marks.
Roll and align another 5 feet of underlayment and secure it with nails.
Repeat the action until you completely cover the roof.
How to install roof felt and drip edge?
You should install the drip edge before you begin applying the underlayment of your choosing. For this, you may need a hammer, an industrial stapler, tin snips, and drip edge materials.
Place the drip edge along the eaves of your roof.
Add the underlayment of your choosing over the drip edge. Make sure the material creates no wrinkles that could create heat spots or trap moisture.
Once the felt or tar paper is applied, install the drip edge flashing along the gable end of your roof to make sure that it all trapped moisture will gather over the water-resistant underlayment instead of the roof sheathing.
Should you install a drip edge before tar paper?
You should install the drip edge over the paper or felt at the eaves, but underneath the underlayment along with the rake.
Cost of a roof underlayment
The price of roofing underlayment depends on its base materials and durability. The total average cost of basic underlayment amounts to $4.00 per square foot, while the best underlayment costs around $5.55 per square foot. Total cost excluding labor can generally vary from $385 – $415 for a basic and $520 – $590 for the best materials.
In Conclusion
Roof underlayment is more than important, and we cannot say this enough! Roof underlayment is there to keep your home and your family safe from the elements, and bad weather in general. Regardless of your final choice, both organic or synthetic underlayments come with impressive warranties and durability proven in the field.
A good underlayment will last you for many years to come, so making a long-term investment rather than a quick fix job is in your best interests.
At The Home Dweller, we work hard to bring you all the essential info regarding all sorts of homestead niches, from outdoor cooking to roofing. If you found our article helpful, feel free to share it on social media and help a friend out!