Keeping your home well-ventilated is essential if you want to avoid the formation of mold and mildew, especially in your attic.
But it's not as simple as installing a regular vent – a roof vent needs to let damp air out, but also keep bugs, gunk, snow, and rain out.
The most elegant solution – roof ridge ventilation, designed with these issues in mind. So, we put together a list of the best roof ridge vents on the market, and a quick guide to help you determine which type, dimensions, and the material suits your home perfectly!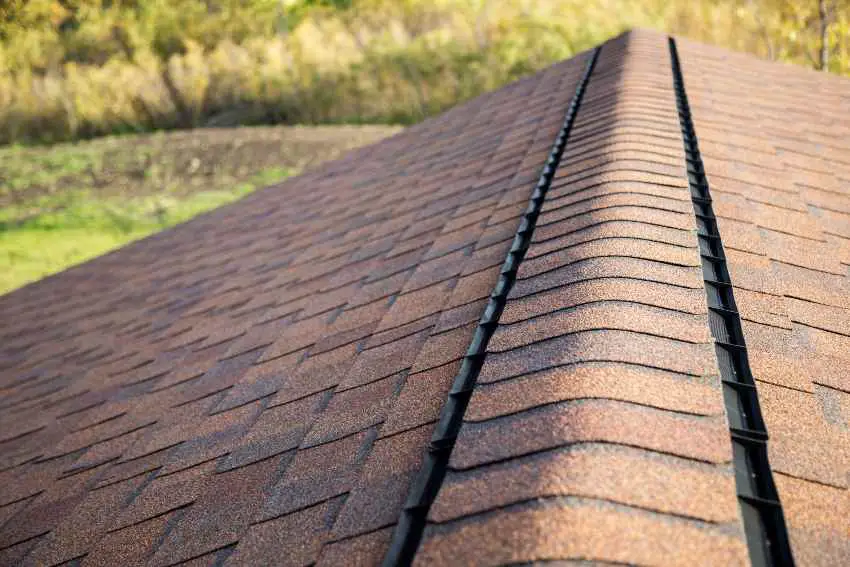 Table of Contents
What Does a Ridge Vent Do?
A ridge vent is a humidity and heat transfer unit found in many homes and industrial storage units. It's especially important in hot and humid climates.
Roof ridge vents (and all other roof vents, really) are used to help circulate the air by releasing the internal air pressure with a constant flow of fresh air from the outside.
Ridge vents run the entire length of a roof. They are developed as an integrated system that includes external baffles with an internal weather filter and an under-eave venting. When constructed together, these features pack the best venting results.
Ridge vents are very affordable and long-lasting solutions that can reduce utility bill costs by making air conditioning in the attic unnecessary.
Modern venting systems are unnoticeable and blend into the roof structure. In addition, they're pretty inexpensive. All in all, there's plenty of benefits and no downsides to installing a ridge vent during a home renovation.
Roof Ridge Vents – Our Top Picks
GAF Cobra Rigid Vent 3
This is the Cobra® Rigid Vent 3™ Exhaust Vent. It's a solid flexible polymer vent that provides 18 sq. inches per linear foot of net free ventilating area. It comes with an EasyTear™ feature that enables you to specify the size you want in 3" increments.
Here's what you get with this ridge vent system: ventilation that can withstand winds of up to 110 mph and rain. It prevents the accumulation of mold and wood rot in the ceiling timbers, and it extends the life of your external painted surfaces.
You get a flexible hinge design that allows you to install on 3:12 to 16:12 sloped roofs. The unit also comes with 3″ ring shank nails which will make installation simpler. You also get a smooth edge overhand, and it is also hip/ridge compatible with traditional-sized models.
This is a very easy-to-install model, and its EasyTear™ feature gives you extra manipulation, which speeds things up. All in all, this is a very comfortable product at a very budget-friendly price.
Specifications
Type: Plastic Ridge Vent
Material: Polypropylene (Black)
Dimensions: 48" x 11.5" x 0.9"
---
GAF CGAF Materials 2005 Cobra Ridge Vent
Here comes another great GAF product. This time we have their COBRA® Exhaust Vent. This is an environmentally friendly product since it's made up of 100% recycled fiber.
The soft-lining material is easy to install and comes with Smart Nails™ for hand-nailing, or 1 ¾" (44 mm) coil nails. The Cobra® Exhaust Vent will provide you with 16.9 sq. in./lineal foot (109 sq. cm/lineal meter) for hand nailing, and 14.1 sq. in./lineal foot (91 sq. cm/lineal meter) with nail gun application.
This GAF exhaust venting option comes in two sizes. Its exceptional value for money, and provides a perfect venting system.
Specifications
Type: Flexible
Material: Polypropylene
Dimensions: 240" x 10.5" x 1"
---
Quarrix 58784 Shingle Ridge Vent
You may be familiar with Trimline – a well-respected roofing product manufacturer, which rebranded as Quarrix a few years back. Just like Trimline, Quarrix products are famous for their reliability and high material quality.
Quarrix Rigid Roll® and Rigid Section ridge vent is the Quarrix solution for venting. Their products are considered top of the line, and their assembly and installation are very simple. The rolls come with a 20-foot version, and the rigid sections are 4' each.
Quarrix also uses a StormStop® Membrane, which was developed to prevent harsh weather conditions from driving in rain or particles through the vents.
This is a great ventilation system for homes as well as warehouses and commercial buildings. Many homes across the US have this venting system installed to prevent the humidity from fouling up the attic air and creating mildew, mold, and corrosion of metallic parts. 
Specifications
Type: Rigid Ridge Vent
Material: HDPE plastic
Dimension: 11-1/4″ x 20′
---
FAQ about Roof Ridge Vents
What makes roof ventilation important?
People underestimate the importance of roof ventilation. The lack of proper airflow won't make your house collapse, but it will lead to unnecessary damage.
Here's how proper roof ventilation helps make your home comfier:
improves indoor air quality in the attic
removes extra moisture, ensuring no mildew forms
makes the job of your HVAC system easier
prevents ice dams in the winter
doesn't let dry rot appear on your roof sheathing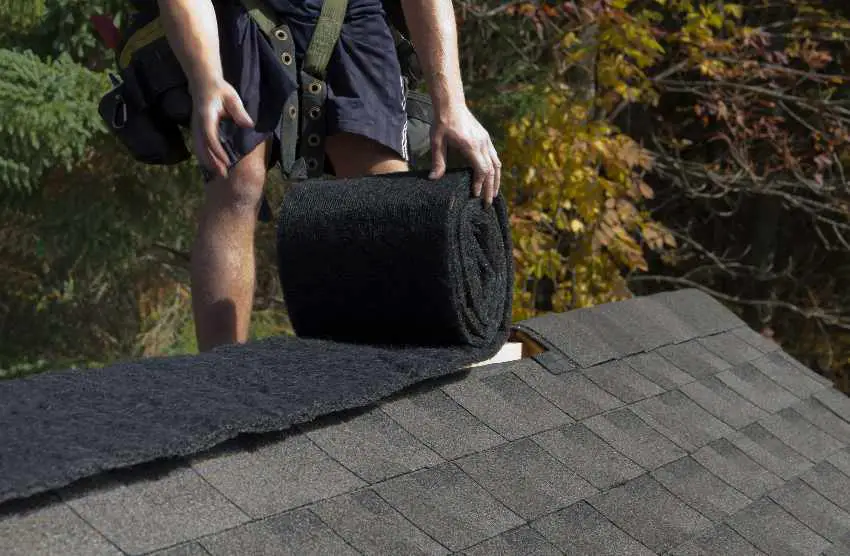 What are good roof ridge vent brands?
Quarrix (previously known as Trimline) and GAF have whole product lines that support an entire roofing solution. GAF is by far the most often recommended ridge vent brand, and their customer ratings are overwhelmingly positive.
What do I need to watch out for when renovating my roof?
Once simple roof repairs stop bringing results, it's time to renovate. When replacing an old system, make sure to check the integrity of the roof.
When you purchase a roofing system make sure you use the same product lines, avoid mixing brands or vent types. It is best not to do patchwork, and to replace either entire sections or the entire roof, dependent on the roofing area you need to replace.
What roof vent type is better: Continuous ridge or box vents?
Continuous ridge vents are more effective than box vents since they are installed along the entire roof ridge. They allow warm air to escape from the attic and create enough suction to work constantly. They also look better – continuous ridge vents blend into the roof's architecture nicely since you cover them with shingles.
A boxed vent will sit on the roof providing localized ventilation only. Sometimes the airflow they produce is not sufficient, so you need to install more than one box. However, they come in a variety of designs, so a box vent can be a nice aesthetic addition to your roof.
Bottom line, continuous ridge vents are perfect for shingled roofs. Ridge vents will run along the length of the shingle and replace ridge shingles and tiles. Box vents work best with flat roof structures and require a hole in the roof to be effective.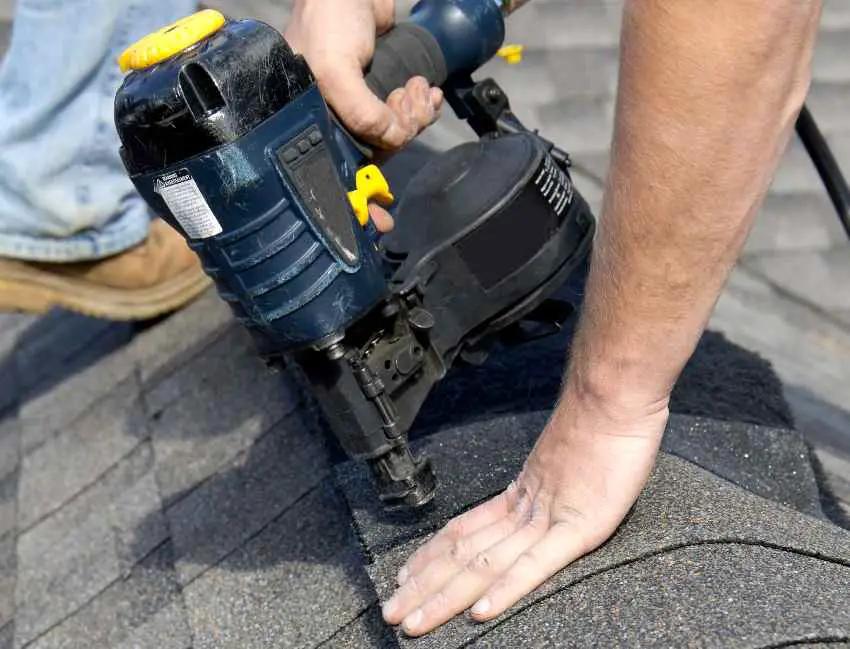 Air Quality: Through the Roof
Having a roof over your head is nice – it keeps you safe, warm, and cozy in your home. Your roof is not supposed to cause you problems, especially not something as harmful for your health as mold. Yet it happens, to almost every owner of unvented roofing.
Now that you know more about roof ventilation, it's time to go on and install that necessary breathing space on your roof. It'll make your home feel fresher and cooler, and keep mold and mildew far away from your family.
If you found the information here useful, consider sharing The Home Dweller with your friends on social media!