Blenders are versatile machines, and getting the best blender for frozen drinks is no easy task. They blend, chop, pulverize, emulsify, grind, whip, whisk and do much more. 
However, not every blender can handle ice and frozen fruit and vegetables. If icy slushies, cocktails, and smoothies are something you want to enjoy daily, you will need a powerful machine with quality stainless steel blades and a durable blending container.
So, which models on the market are up to the task? Find the ideal blender for ice-cold drinks in our reviews and the buyer's guide as well!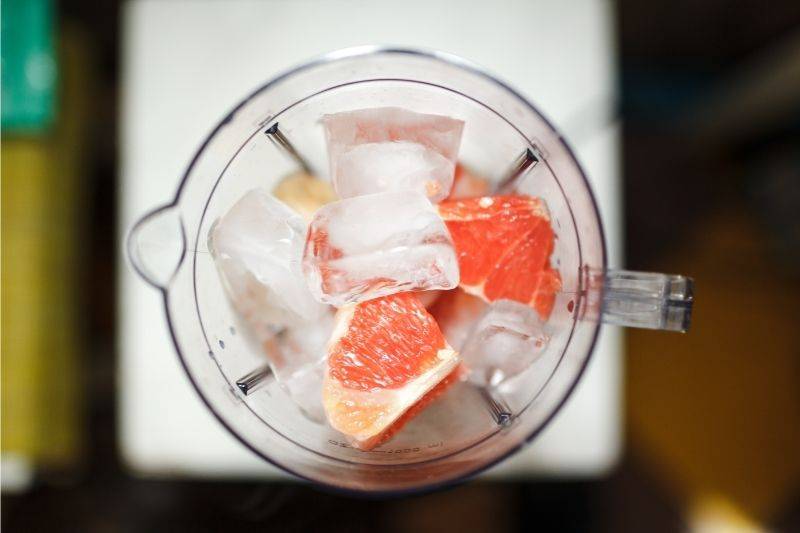 Top-Rated Blenders for Frozen Drinks
Table of Contents
Other Recommendations
What Blender Makes The Best Frozen Drinks?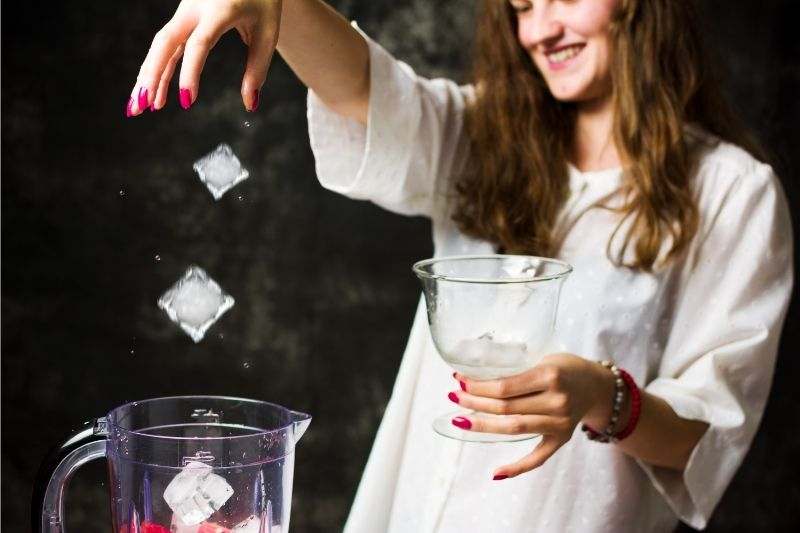 Finding the perfect blender for your kitchen can be tough with so many different models on the market. Nothing can match a hot grilling day better than an icy cold drink.
The best blender for frozen drinks needs to handle the hard ice cubes you throw in it. It doesn't matter if you're making margaritas and pina Coladas for your home party guests, slushies for your kids to cool off after jumping on a trampoline, or a healthy fruit smoothie with frozen blueberries. 
But not any blender can handle this.
To crush ice well, a blender needs:
High motor power – Ice is tough. To blend the hard ice cubes into snow, your blender needs approximately 700 Watts of power. Make sure it comes with an overheating prevention system too!
Quality blade assembly – Low-quality blades will get dull in no time if you try to crush ice. Look for high-quality metal blades. A blade assembly with blades pointing upwards gives you an even, smooth blending as it brings the ingredients from the top downwards, but it's also more difficult to clean.
Sturdy jar – When you blend ice cubes, they rapidly hit the walls of your blender jar with a lot of force. Naturally, the jar needs to withstand these hits without bursting. Look for a model with a high-quality tempered glass or plastic blending jar. Lastly, cleaning a juicer is way simpler than cleaning a blender, thanks to the jar build and shape.
Best Blenders for Frozen Drinks: Reviews
The Buyer's Guide for Best Blenders for Frozen Drinks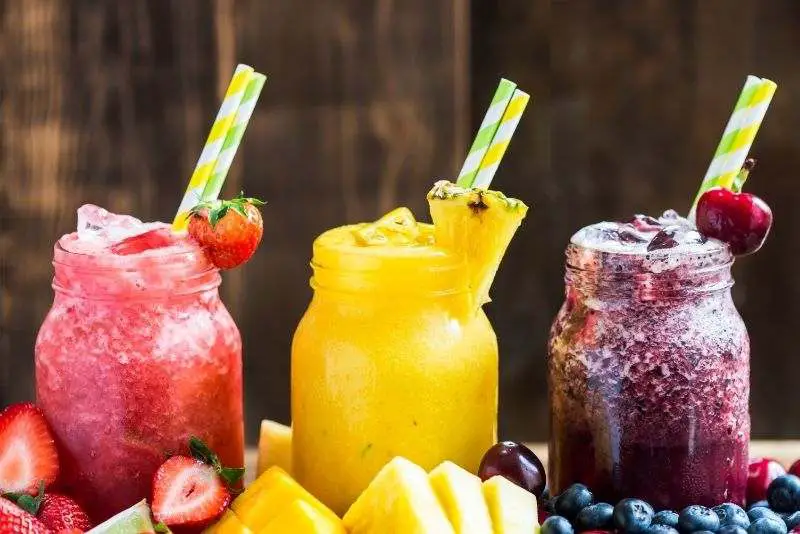 If you need crushed ice or snow for your drink, you can make it in a blender – for as long as it's powerful enough to handle the tough job!
Can any blender crush ice?
Not just any blender is fit for the tough job. Sure, you can put ice in just any blender and get a fairly good frozen drink. But if the model wasn't designed for ice crushing, it can dramatically reduce its lifespan. Blades that weren't designed for ice crushing will quickly get damaged and dull, a low-quality jar will crack, and a motor that can't handle ice will quickly overheat. 
Ice crushing requires:
A powerful motor to push through the tough parts and crush ice
Strong, durable blades (both sharp and blunt blades will do)
A strong jar that can withstand the force of ice hitting it at high speeds. Both tempered glass and BPA-free plastic jars will work well. 
What is the best blender for frozen fruit?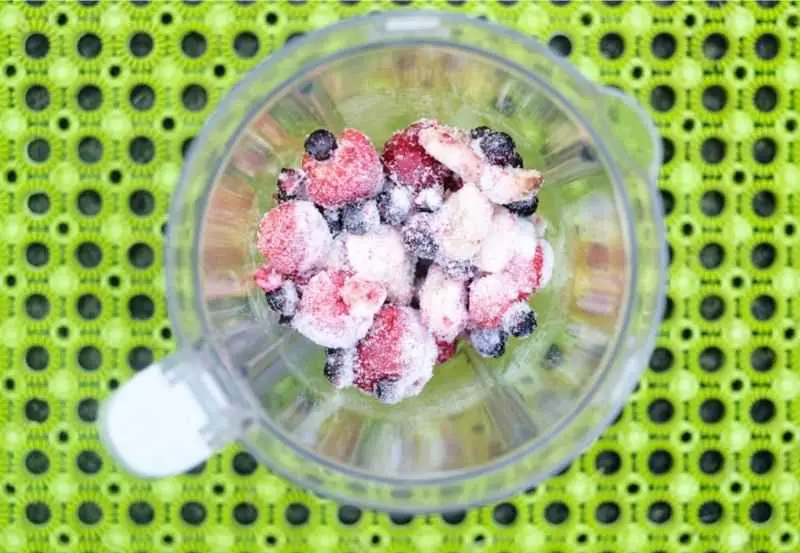 Frozen fruit is no different than ice cubes – a blender that can handle crushing ice will blend frozen fruit too.
You need a blender of high quality and reliable enough to serve you for years even after crushing tough, hard ice every day.
One thing to pay special attention to is the durability of the blades and the blending jar. The blades must be made of hardened stainless steel. The container should be made of food-grade BPA-free plastic or tempered glass.
All of the blenders on the list match these criteria. However, if I had to choose a machine for making frozen drinks based on its performance, quality, and durability, I would choose the Vitamix 5200 Professional-Grade Blender or the Cleanblend 1800 W Commercial Blender.
They might not be the most affordable blenders on the market but you can be sure that a machine like this will be your icy drink maker for years to come. In the long run, it's cheaper than buying short-living inexpensive devices.
What is the best blender for making margaritas?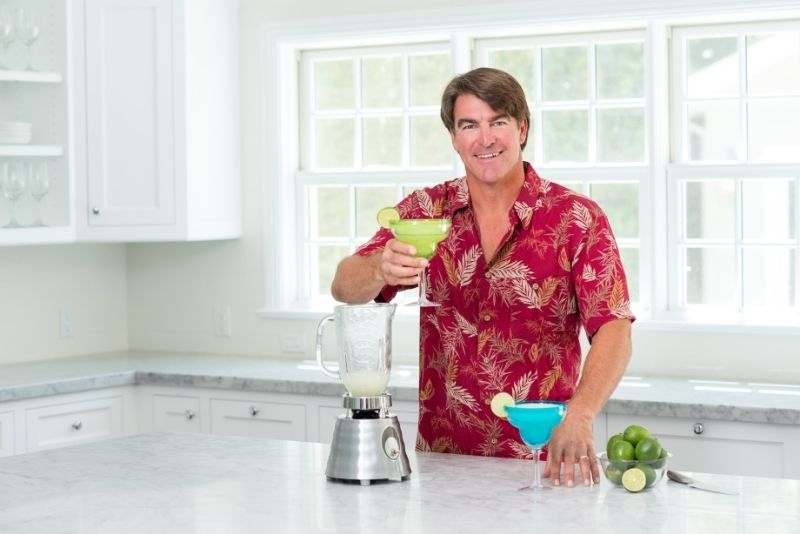 I'd say that I would still stick with Vitamix and Cleanblend for the reasons I stated above. However, if what I needed was not a large countertop machine but a small personal-sized blender, I'd choose Ninja Blender QB900B or Ninja Professional Blender BL660. Ninja blenders are known for their powerful performance when it comes to dealing with ice.
They both are great at making ice that's perfect for popular cocktails and quite affordable too.
Can you make frozen drinks in a food processor?
Technically, yes, you can. However, food processors are not designed to work with liquids. If you want to make a thicker, less moist mass, using such a processor might be fine. If you want a liquid drink, use a blender or make fruit juice with a masticating juicer.
What can you not put in a blender?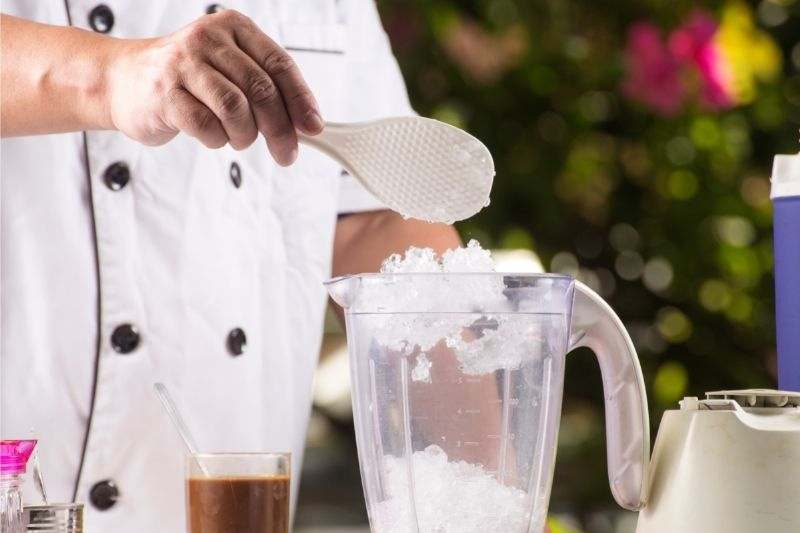 Don't try to blend dried fruit, coffee beans, or hot liquids unless the user manual specifically says that the blending machine you are using is designed to do that. Putting deep-frozen foods in a regular blender also might not be a good idea unless it's a high-power machine.
Stay Cool
We love the summer heat, especially with a cold drink in hand. Blending is one of the most convenient ways to make icy beverages, so getting a quality blender that can crush the ice with ease makes a world of difference once summer temperatures peak.
Over here at The Home Dweller, we want to make it easier for you to make an informed decision and get appliances that will serve you well for years to come. If you found this article useful, consider sharing it with your friends on social media!