We are very accustomed to seeing blenders in kitchens, but answering which one is the best blender for crushing ice isn't that easy. Over the decades, blenders turned from a technological wonder to one of the most common kitchen appliances.
These handy kitchen tools save us a lot of time and effort, helping us blend, mix, pulverize, puree, grind, and mill foods in a matter of minutes. Some models can do even more than that, going as far as making dough, whipping up batter, and even using friction to make hot soups.
Finding the best blender for crushing ice can be tricky. You will need a powerful machine for ice, but power capacity isn't the only factor you should pay attention to. That's where we step in to bring you the most reliable blenders that can handle all sorts of foods, ice included. Make sure to check out the buying guide and the reviews to get the best perspective.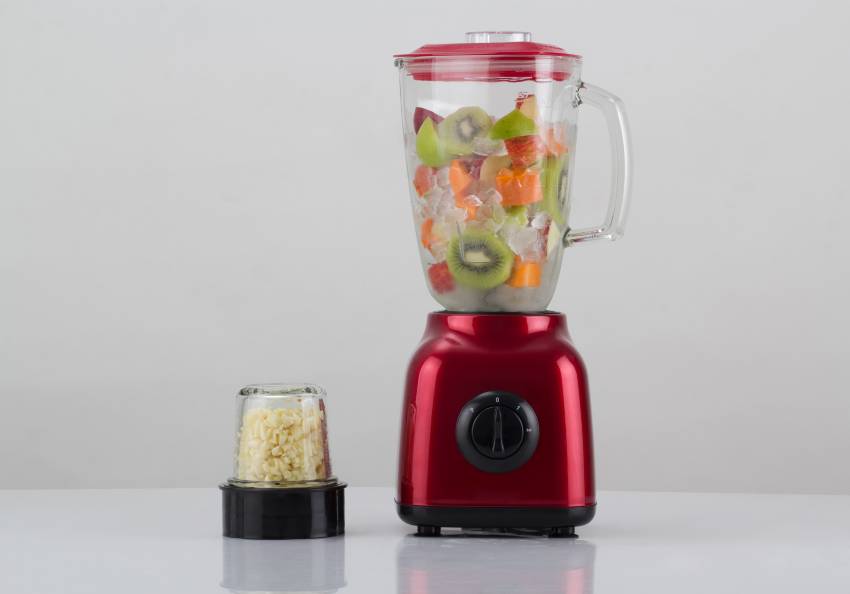 Best Blender for Crushing Ice – Top Picks
Table of Contents
Other Considerations
Features To Look For in an Ice Crushing Blender
Here are essential features that are telltale signs of a fantastic blender that handles ice crushing easily:
Powerful motor – Ice cubes are tougher than you think. Blending ice into fine snow requires a powerful motor. Look for a blender that has more than 700 Watts of power and comes with overheat prevention.
Robust jar – The ice you put into your blender spin rapidly, hitting the blender jar with a strong impact. The jar needs to withstand that force, so it needs to be made of quality materials like tempered glass or BPA-free plastics like Tritan. 
Tenacious blades – The tough ice can do a number on a blender's blade assembly. Getting a blender with high-quality stainless steel blades will ensure long-lasting reliability.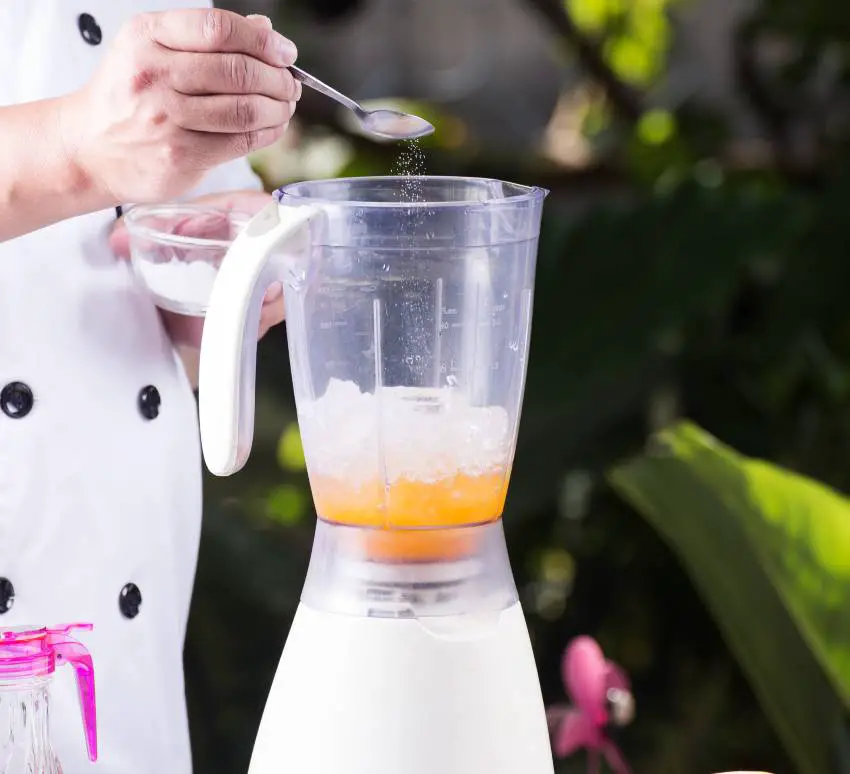 If it turns out an ice-crushing blender is more than you bargained for, a portable model might be a better pick for your kitchen. And if you're after staying cool with a glass of cold juice, a cold-press juicer will likely deliver better results.
Best Blenders For Crushing Ice – The Reviews
How to Choose the Best Blender for Crushing Ice?
Crushing ice is no easy task for a blender – that's why it's essential to make sure your blender has a powerful motor, durable blades, and a sturdy blending jar that can handle the job. If your blender fits these criteria, chances are you can make ice that has that fantastic snow-like consistency – for margaritas and other frozen drinks. In addition, a blender that's simple to assemble and has dishwasher-safe parts will make your life easier!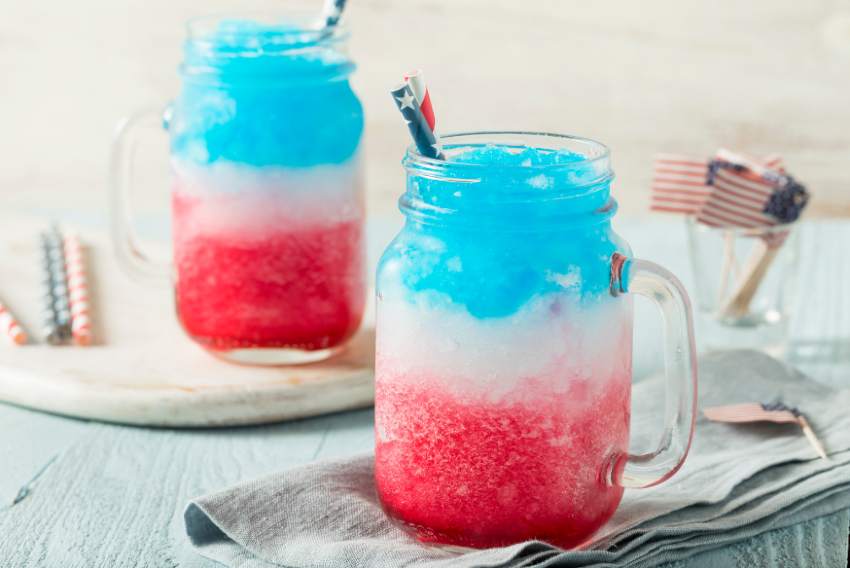 Can you use a blender to crush ice and frozen fruit?
The simple answer is yes, but not all blenders can handle frozen food entirely. But before you try it, you should determine whether your blending machine has the muscle to tackle ice and frozen ingredients.
While many machines can blend small ice pellets and shaved ice, it takes a powerful device with heavy-duty blades and a high-impact container to crush whole ice cubes.
Remember, when blending ice and frozen fruits, always add liquid – water, milk, or juice – since doing that will help keep the motor from overheating. 
Can all blenders blend ice?
No – it would be best to have a high-quality blender to make slushies and margaritas. Ice, frozen fruit, crushing is one of the more challenging tasks, so a blender needs some muscle to handle it. 
Of course, it depends on what kind of ice you are trying to blend: 
Shaved ice and ice pellets are easier to blend, so most blenders with more than 500 watts of motor power will suffice.
On the other hand, whole ice cubes are tougher to process, so a machine run by a powerful motor of 1000 watts and above would be best.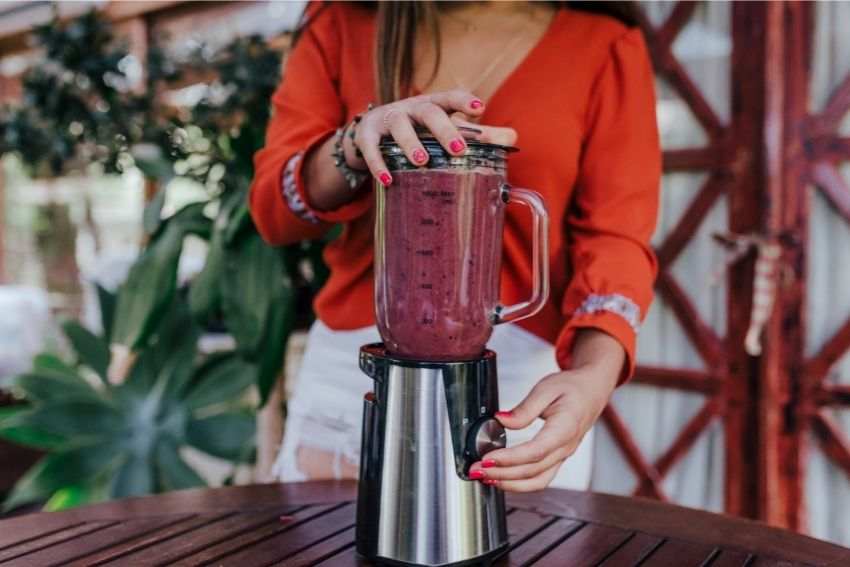 Can Ninja blenders crush ice?
The Ninja brand has quite an impressive range of blenders that vary in power, shape, and number of functions. So, the answer is – it depends on which model of the Ninja line you choose.
However, Ninja blenders are generally well-made, dishwasher-safe, and quite robust. Considering the price difference, Ninja blenders are even comparable to Vitamix machines, which are regarded top-of-the-line on the blender market.
If you opt for a Ninja blender for your frozen drink adventures, look for models with above 1000 watts of power, hardened stainless steel blades, and a durable container capable of handling impact. Some Ninja models utilize their proprietary Total crushing technology that uses a blade assembly similar to a food processor – and these models tend to do quite well crushing ice.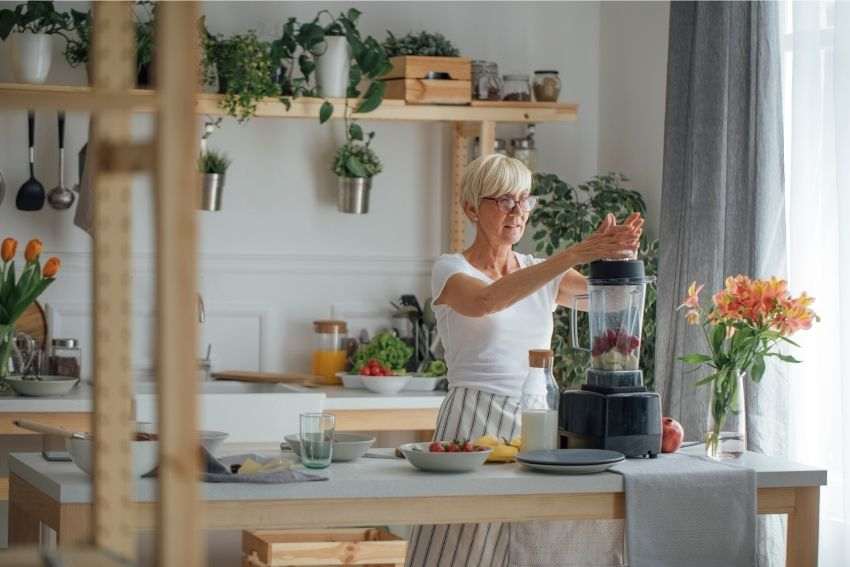 Conclusion
Once you start using a blender in your day-to-day meal prep, you'll wonder how you lived without one so long. If your blender happens to crush ice as well, you'll start enjoying your summers more with all the ice cream, slushies, and frozen drinks to keep you cool. 
We hope we have helped you find that perfect blender that can crush ice, suits your budget and fits your kitchen counter just right. 
Over here at The Home Dweller, we give our best to bring you trustworthy info and choose reliable products that will make your life easier. If you appreciate what we do, consider sharing The Home Dweller with your friends on social media!