Hydrogenated water is essentially water with an extra hydrogen atom, this hydrogen atom does not bond to the water, and is present as a free ion. Hydrogen enriched water has been studied for decades, and in Japan has been hot for many years.
Whether it is a gimmick or not, hydrogen water is becoming popular especially with the introduction of inexpensive models using Internet of Things (aka IoT) tech. So, if you're a person that likes to be in the know when it comes to the latest tech, check out the best hydrogen water machines reviews, and take a look at the FAQ section.
Now, let's get into the reviews!
Table of Contents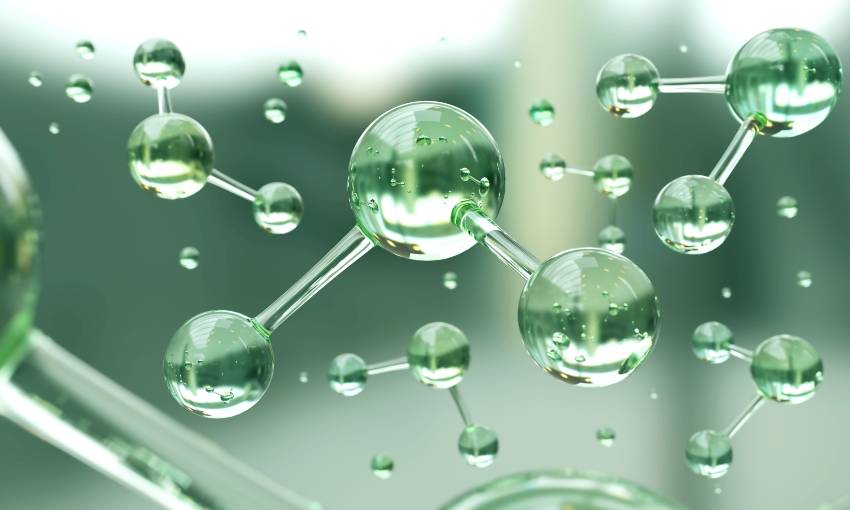 List of Top-Rated Hydrogen Water Machines Comparison Table:
Of course, there are many models on the market. These include the most basic stand-alone bottle units that connect with a USB connector, to the most expensive Lourdes water model that brings you holy water from Lourdes. The prices range from around a hundred dollars and can go up to a thousand, so the variety is vast.
Choosing the best hydrogen water machine is based on budget rather than performance since all the machines perform a very basic job. They catalyze the water to ingest it with more hydrogen ions. So, if you are looking for an exclusive experience, you will go for the more expensive model. But, if you want a daily maintenance routine model you go for the most basic models. Lastly, if you are a sport and nutrition enthusiast you buy a middle-range model that provides faster action for larger amounts of water. It is a good appliance to have both on the road and in the kitchen, next to your trusty blender.
Hydrogen Water Machine Basics
Hydrogen water generator benefits
The main benefit is that you can have weak or strong hydrogen water at home, whenever you want. You can also take it with you wherever you go (car, office, gym, trip, etc.). Many hydrogen makers also produce alkaline and acidic water.
Does hydrogen water really work?
Though various claims about hydrogen water benefits are not scientifically backed, it's still considered to be the healthiest choice to keep your body hydrated. Hydrogen water has no contraindications or side effects. By the amount of consumption, the water enriched with hydrogen is harmless; that is, it can be used in unlimited quantities.
Is hydrogen water good for kidneys?
If we are talking about rats' kidneys, then yes. One scientific study has shown that hydrogen water reduces kidney damage. H2-rich water "has the potential to ameliorate ischemia-induced cardio-renal injury in CKD model rats." However, the experiment was not investigated in humans.
Can you drink too much hydrogen water?
You can, of course. But what for? Make sure the source of your water is as pure as it can be.
Is hydrogen water flammable?
It is not! The level of hydrogen in such water is too low to make it flammable. So, it is ionized, but not isolated enough to be even remotely close to being dangerous.
Review of the Best Hydrogen Water Machines:
The H2 Hub is an IoT portable hydrogen water generator. It is a small, handy device for traveling, work, and home applications.
Performance
If you need a great hydrogen water supply on the go, then this is your solution. This is a fast and accurate device made for sportspeople and health-minded professionals that need their hydrogen water at home, at work, and when traveling.
This model produces H2 concentrates from 1.0 – 1.5 PPM in 5 or 7 min timer cycles and comes with a 400 ml/14oz glass bottle and 2 adapters for plastic bottles. So it's portable, and will work with a rechargeable lithium battery or with a standard AC connection also used as a USB port. This means you can operate it when connected to a laptop on the go.
This model is used with all water sources, and can ionize filtered, distilled, RO, or tap water. The ionization plates are made of platinum-coated titanium that delivers a negative ORP range from -350~-600Mv. These plates are designed to remove the Nickel, Molybdenum, and Chromium waste so that no toxic heavy metals reach your mouth.
The Lithium Batteries provide 12 cycles before recharging. This is such an exceptional model; it will keep you happy when going to the gym, cycling, hiking, or just plain traveling. Also, be careful around cleaning the device. Although portable, do not put it in a dishwasher.
Features
Produces H2 concentrates from 1.0 – 1.5 PPM in 5 or 7 min timer cycles
400 ml/14oz glass bottle and 2 adapters for a plastic bottle
DuPont USA made Solid Polymer Electrolysis Proton Exchange Membrane technology
Platinum coated Titanium Electrode Plates
Rechargeable lithium ion battery
AC 100-240 V USB 5V/2.0A
CE FDA EU RoHS Approved
---
This countertop alkaline water machine from Bawel is so pleasant to deal with! It just tells you everything you need to know. Simply connect it to your faucet or water line (installation only takes about 30 minutes, DVD included), turn it on, choose your options, and listen to what it says. So many benefits and the strongest pH and -ORP capability of all Bawell models.
Purify your water with the 2-stage internal water filtration system first and then choose between Alkaline and Acidic options. Feel your body getting healthier as you lose weight and make your skin look better by drinking straight from this water electrolysis machine.
It's easy to maintain as well – you just have to change 2 interior filters once a year.
You can improve your pets' and plants' lives with alkaline water as well.
Turn your regular tap water, no matter how dirty it is, into a real panacea with the Platinum Alkaline Water Ionizer Machine.
Features
2.0 to 12.0 pH
+600 to -800mv ORP
4 modes (weak, medium, strong, ultra-strong alkaline water)
Requires minimum water pressure (20 lbs)
5000-liter lifespan
Flow rate of 1 Gallon every 30 Seconds
Automatical voice notifications
7 Plates
2 stage internal alkalized water filtration system
2 filters included
---
This right here is the most technologically advanced and powerful water ionizer from the Real Spirit (USA). With this device, you will be able to efficiently hydrate yourself and get rid of many ailments as well as eliminate various toxins from the body.
This machine provides total control of your home drinking water, making it high in antioxidants (-860 to +1000 ORP) and perfect for your overall health condition.
Moreover, you can not only make alkaline water (3.0 to 11.5 pH) but also acidic water that is good for your hair and skin conditions as well as for plant-watering and washing fruits/vegetables.
With the built-in active carbon filters, it removes most of the pollutants from tap water providing around 4,000 liters of water per year.
Features
-860 to +1000mv ORP
3.0 to 11.5 pH
7 water settings
4,000 liters of water a year
Advanced filtration technology
Easy to install (around 10 minutes)
Efficient use
Eco-friendly plastic (ETL & RoHS certified)
---
The highest antioxidant benefit to date is presented by this water ionizer from South Korea. Get your perfect pH water for daily drinking! With the 11-plate system inside, you can have up to 800 watts of power produced, resulting in a really broad pH range and a great negative ORP.
Also, this device comes with a lifetime warranty for its parts and labor, which provides worry-free ownership for its users. A dual internal filter system and a customized pre-filter will take care of chlorine, heavy metals, contaminants, and VOCs in your drinking water.
Additionally, for those who simply want additional protection, this machine has an inner UV light added inside for unbeatable purity from LIFE Ionizers.
The manufacturer, by the way, is one of the oldest and most respected on the market with an outstanding reputation. This water ionizer is also convertible – you can easily transform it to under-counter use or put it under your sink with an optional stainless steel faucet kit.
Features
1.7 – 12.0 pH
Up to -900 ORP
11 titanium cored platinum-coated plates
Sleek design
High flow rate
Single-touch controls
Made in South Korea
Custom pre-filter system for crystal water purity
Endorsed by doctors
Energy frequency technology
Laser technology
4 levels of alkaline
3 levels of acidic
1 purifying level
---
Here we have a basic model that's one of the most affordable high-quality alkaline water ionizers on the list. However, the features here are anything but basic. The soft-touch button control panel is easy to use and understand – it has buttons for making alkaline, purified, and acidic water.
The ionizer also has an efficient carbon fiber filter that saves your water from any impurities and provides tasty pure water for your health improvement. There's also a helpful indicator light that will notify you whenever the filter should be replaced.
The automatic self-cleaning function is included here as well – it just takes 10 seconds after each use. And if thorough cleaning is needed, IT-580 initiates a full 2-minute cleaning cycle with just one touch of a button.
You can also enjoy some music from the machine while it's cleaning itself. This model also has 2 safety features that prevent overheating and accidental consumption of acidic water. Drink, cook, wash, clean and make coffees and teas with balanced pH with no pollutants and bacteria!
Features
4.5-11 pH
-850mv ORP
Activated carbon filter (USA)
5 platinum-coated titanium electrolysis plates (Japan)
Ceramic temp-resistant and non-toxic ion membranes (Japan)
Automatic self-cleaning function (10-sec operation after each Alkaline water use)
7 water levels (4 alkaline, 1 purified, 2 acidic levels)
XL flexible tube for dispensing water
Filter Change and Clean indicator lights
Easy-to-use Soft Touch Button Control Panel
CE, SGS, ISO certificates
Quiet operation
Wattage – 230 watts
Voltage – 110V/60Hz (220V also available)
Max pressure – 71 PSI
Good flow rate (3 liters per minute)
---
The UCE-11 from Tyent delivers not only high-quality delicious alkaline water (using 11 platinum plates) but is also a real pleasure to look at. For such a price, it better be the best!
Designed with high-end homes in mind, it will add some smooth style to your kitchen and create a healthy atmosphere in it.
The machine has several awards for being an ionizer of the year (since 2012) and claims to be a one-of-a-kind device made under strict guidelines. It has all the necessary certificates (dozens of them) so you can rely on its high-quality operation and durability.
With this machine, you can get the healthiest and safest water for yourself and your family. Tyent ultra-filters can remove over 200 kinds of dangerous contaminants.
Plus, it has ultimate electrolysis capability which is nowhere else to be found. Replace your everyday drinks with delicious ionized alkaline water!
Features
1.7-12.0 pH
Up to -1050mv ORP
Dual ultrafilters (0.1-micron ultrafiltration)
99.9% filtration rate
BPA-free, FDA-approved plastic
11 XL Platinum Plates
UL certified
9 Water Settings (4 alkaline, 3 acidic, 1 turbo (for both alkaline and acidic output) 1 neutral.
Fast flow rate
Sleek design (for high-end kitchens)
Automatic self-cleaning
Flood prevention sensor
Advanced interactive touch screen technology
Anti-aging benefits
Better sleep
Full of antioxidants
---
The first feature that catches the eye when you look at the IT-757 water ionizer is its plus and minus buttons to slightly change the pH level of your fresh alkaline water. This may add some pleasant experiences when using the device.
7 basic water settings make alkaline (4), acidic (2), and purified (1) water. An efficient ACF-1 carbon fiber filter is really fast and easy to change (after 1250 gallons) – it just pops out with little or no effort.
The IT-757 has a nice soft-touch button control panel and a large green LCD that shows everything you need. You can see filter life indicators, colorful selection buttons that complement your kitchen decor, and pH/ORP values.
Besides, this stationary countertop machine notifies you when it needs thorough cleaning (after 7.9 gallons), other times, it just cleans itself after every high-quality alkaline water production. The latter is guaranteed by 5 high-tech platinum-dipped titanium plates with precise ceramic ionic membranes.
And don't you worry about accidental acidic water consumption (meant for your skin and various cleaning procedures and even stain removal) because this reliable machine from South Korea can automatically switch over to regular drinking/purified water settings.
All in all, it's an affordable, compact, and stylish water ionizer, easy to maintain, and great for making healthy water. By the way, it can work with both 110v and 220v.
Features
4.5-11 pH
-850mv ORP
5 premium platinum-titanium plates
precise ceramic ionic membranes
7 water pH levels (4 alkaline, 2 acidic, 1 purified water)
Efficient ACF-1 carbon fiber filter (1250 gals)
Easy to change filters
Soft-touch button control panel
Filter life indicator
User adjustment feature for water's pH levels (+/- buttons)
XL LCD
Self-cleaning feature
Alert indicator (every 7.9 gals)
CLEAN button for a thorough cleaning (takes 2 minutes)
CE, SGS, ISO certificates
Extra-long hose
---
This stationary hydrogen water pitcher is kind of different from previous options as you may have noticed. It rapidly produces hydrogen-rich water or weak alkaline water.
Its special PEM membrane and 2 SPE platinum-coated titanium plates (DuPont PEM technology) make this hydrogen pitcher a reliable source for your everyday delicious healthy water.
This device features a power supply base with a cup and an adapter. You just plug it, turn on the power switch, and choose the working mode you like (3 available).
Moreover, it can make 300-500 PPB hydrogen water in 4 minutes (press "1"), 400-700 PPB in 6 minutes (press "2"), 600-1200 PPB in 10 minutes (press "3") which is quite suitable for making hydrogen-rich water for a family of 4-5 people.
Choose between 2 color options (blue/red) to match your interior and enjoy your fresh and healthy water!
Features
Hydrogen content – 800-1200 PPB
Disinfectant water pitcher (70 oz/2.0 l)
LED display (shows H2 and operation time)
Advanced SPE 7 PEM technology
Lightweight PP material (BPA-free)
Smart-touch button panel
Different working levels
Separate design and visible hydrogen
Simple use and maintenance
Electrolysis technology
---
This portable and the easy-to-use bottle can fill your water with hydrogen in no time. Its Electrodes Disinfectant Cleaning System (EDC) works with any type of water (RO, distilled, filtered, etc.).
Improve your water, sleep quality, memory, and nutrition along with your skin condition and overall health drinking water with 12000 PPB of molecular hydrogen. AlkaDrops fully separates hydrogen and oxygen providing the healthiest hydrogen water for your consumption.
Make sure to drink it within the first half an hour after the water is ready to gain the maximum benefit. If you need to recharge the device, just plug in the USB cable for about 2.5 hours, and when the light will turn from red to green – the battery is fully charged.
Features
4-6.5 hP
400-700 ORP
SPE membrane technology (Japan)
2 high-quality lithium-polymer rechargeable ion batteries (1600 mAh)
High-grade titanium-platinum plates
Easy to use
BPA-free plastic bottle
Capacity – 300ml
---
Give your body what it needs! Here, we are talking about alkaline antioxidant water, of course. Make sure to check this sleek design out! This renewed non-electric water ionizer is all-natural and non-electric without wastewater.
It is really easy to install and use – it can be installed under your counter, connected to your fridge, or your regular faucet (optional faucets and kits are available) and has audible alerts and LED lights for filter/battery change or regular operations.
Also, there's a germ-free touch-less on/off sensor – just put your hand near the sensor to run it or turn it off. What's more important – this model adds minerals and antioxidants to your water and includes all the benefits and features that users of the original version have asked for.
It improves your blood circulation, muscle hydration, immune system, sleep, digestion, bowel function, your skin and energizes your whole body while improving its pH balance. This convenient and affordable device may be the best thing to happen to you in ages!
Features
9.0 – 9.5 pH
-350 to -550 ORP
Blue LED (normal operations) and red LED (filter change alert, 90/180 days) indicators
Can be installed under the counter or hooked up on a refrigerator
Filter life – 6 months
High-pressure cartridge design
1/4 turn cartridge change
Carbon block technology
Added magnesium and potassium
Refrigerator quick-connect port
Touchless on/off sensor
Dual side entry (easy access)
Infrared on/off sensor (touchless)
Micron rating – .02 microns (ultra-filtration system)
Hydrogen range – 1500 PPB (depends on source water)
Easy installation (includes an outlet for a refrigerator)
Diverter valve installation kit included
Additional faucets and kits are available
Water temperature 39F-95F
Flow rate – 2.1 liters per minute
Hydrogen Water FAQ
How does a hydrogen water maker work?
In its essence, the main principle of the device is the conversion of normal purified water into hydrogen water through electrolysis (negatively charged water, "cathode"). In the process of electrolysis, double enrichment of water with hydrogen takes place – in dissolved and gaseous form, thus reducing the level of ORP (Oxidative Reducing Potential) to minus 200 millivolts.
What is the best hydrogen water generator?
There is no short answer here – it depends on your priorities and the amount of hydrogen you want in your water. Consider the following popular brands that make high-quality machines to find the best model for yourself: Cosan|USA, Brondell, Lourdes, Gosoit, 1hydronation (portable models), Bawell, NAMA (for commercial hydrogen water machines), and Arui.
How much does a hydrogen water machine cost?
Thanks to their compatibility, portable models usually cost around $50-100. Conventional stationary machines come at around $160-220. Higher quality hydrogen makers require expenses starting from $350 up to $1000, similar to the best cold-pressed juicers.
Several scientific studies attest to the regenerative powers of hydrogen water and the way the hydrogen atom bonds to the mitochondria. Essentially, hydrogen water is meant to be a great form of preventative maintenance for the body. Additionally, it even helps the body repair system that fortifies the body against free radicals.
How is hydrogen water different than filtered water?
Hydrogen water machines change the ionic charge of individual water molecules. Whereas countertop water filters attempt to remove total dissolved solids from incoming water sources.
Who discovered hydrogen water?
Hydrogen was first recognized as a distinct element by Henry Cavendish (1731-1810), who discovered it in 1766. The name "hydrogen" was later offered by Antoine Lavoisier (1743 – 1794). Jan Rudolph Deiman and Adriaan Paets van Troostwijk first used an electrostatic machine and a Leyden jar for the first electrolysis of water.
Can you make your own hydrogen water?
Sure thing. If you have the right hydrogen water machine, that is. Apart from using (PEM) hydrogen water machines, you can also try H2 True Hydrogen Water Tablets to make your hydrogen water. Just drop the tablet in 12-16 oz of water and wait until it's completely dissolved, stir a bit, and drink fast.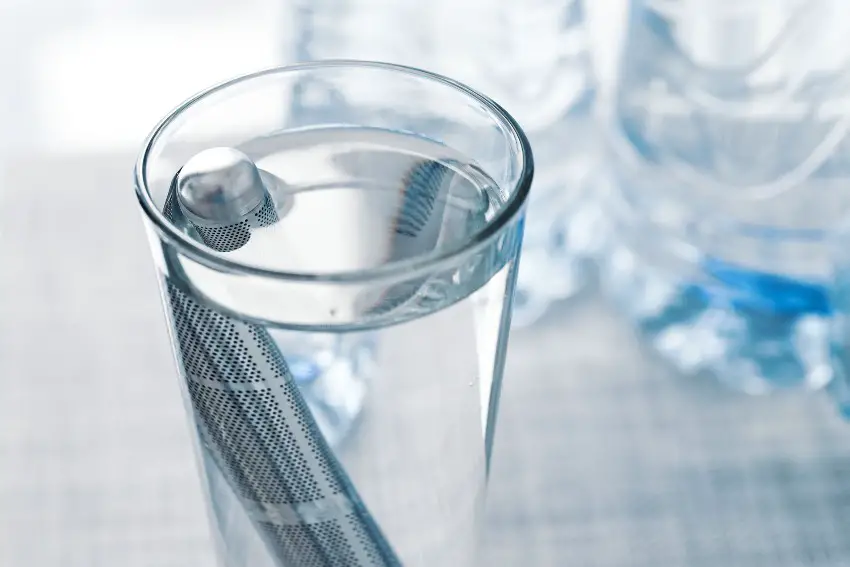 What is a commercial hydrogen water machine used for?
Commercial hydrogen machines are usually installed to produce high-quality hydrogen water (as much as hundreds of gallons per day) for customers in different commercial office buildings. Health/sports clubs, gyms, storefronts, hospitals, hotels, schools, restaurants, etc. – all are fair game. People who take care of their liquid intake, both through green juices and quality water intake.
They are also widely used in the chemical industry, electronics, and sewage processing.
Does hydrogen water make you pee more?
Well, just like any other water. Yes, it does make you experience increased urination. Which is, of course, a good thing because your body gets rid of harmful hydroxyl radicals and various contaminants. And that's how you know the dissolved hydrogen is working right for you.
Is it wrong to drink alkaline water every day?
No. But you shouldn't drink it as much as your regular purified water. A glass in the morning is a must. Then 2-3 during the day. Technically speaking, the more you weigh – the more you need to drink. Fifty ounces per day is quite enough for 100 lbs of weight.
Wrap Up
Hydrogen water machines are promising tech. They gained in popularity over time, and more and more people are joining the trend. Nothing keeps you hydrated like plain water – so why not spice it up with some useful science. While the benefits are not instantaneously life-altering, we all know that the key to a healthy life lies in the details and moderation.
At The Home Dweller, we tend to bring up all the details about home appliances and homestead topics. If you found this article useful, feel free to share it and help someone out!