Age has its limitations, and one of these limitations is mobility. There are several ways to help the elderly enjoy a comfortable life. One of these includes a power lift recliner that is designed to help those with mobility issues get out of the chair with ease.
The best recliners for elderly people are power lift reclining chairs that incorporate unique features not found in standard recliners. These engineered pieces of furniture enable the elderly to get out of the chair.
However, there are also standard recliners that do a great job for the elderly, so it's really a matter of personal choice as well as budget considerations. Enjoy the reviews, and make sure to check out the buying guide on the best recliners for seniors.
Top-Rated Recliners for Seniors
Best Overall
Pride Vivalift
3-pad backrest
Power headrest and lumbar spine
Wide range of motion from reclining to standing
Premium Choice
Golden Technologies Comforter Lift Chair Recliner
Heat and massage options with remote control
Specially designed padding
12 color choices in luxe fabrics
Best Budget
Classica 3 Position Mega Motion
Heat and massage options
3 different positions
USB ports, cup holders, and side pocket
Other Recommendations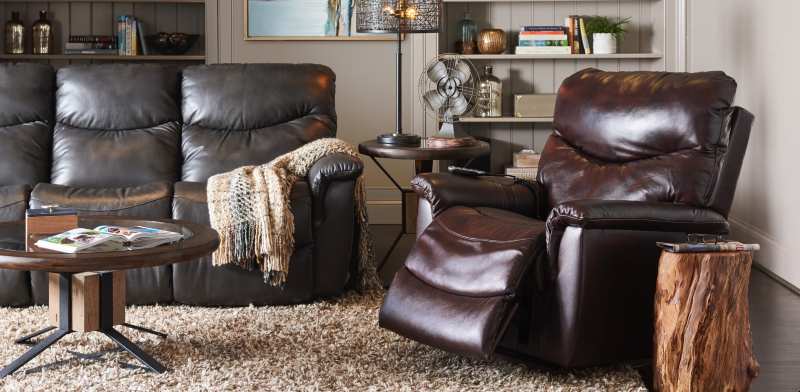 Does Medicare Pay for Recliners?
Now here is the situation, Medicare covers a portion of the cost of a power lift reclining chair so if you are considering buying a recliner for elderly family members at home, go for one of these rather than a standard recliner. Doing so might get some of your chairs covered by Medicare.
The concept is based on the costs of the lifting mechanism which are defined as durable medical equipment (DME). Just make sure your Medicare representative approves of this before you buy one.
What is the Best Chair for the Elderly?
This might sound overly simplified, but the best electric power lift recliner for an elderly person is the one that fits their needs the most. If the senior person is tall, you will need a chair that has an extended head and/or footrest. If they need additional lumbar support, you will need a power lift recliner that offers this feature.
At the end of the day, the best recliner chairs for seniors are the ones they will use. If you're buying one for an elderly family member, take some time to understand their needs. Then you can choose one with the best features for them.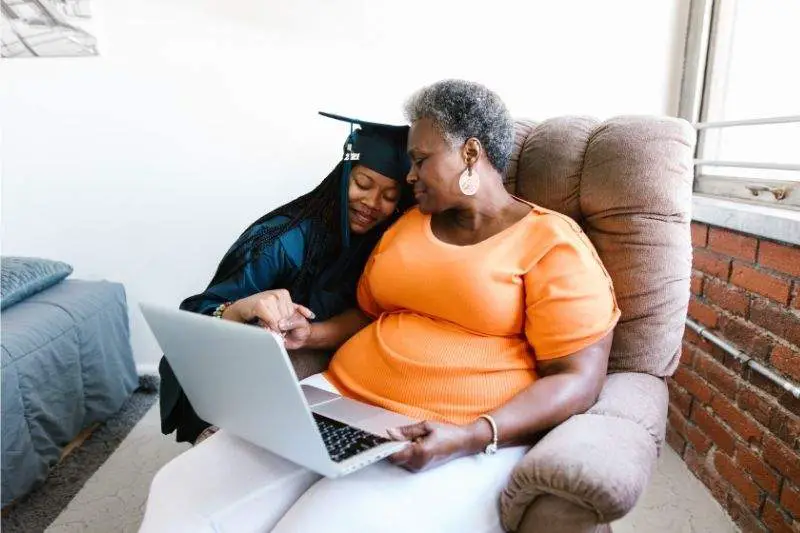 Who Makes the Best Quality Recliner Chairs?
There is a variety of fantastic brands in this review. They range from extremely high-end pieces to more budget-friendly pieces. If we had to choose just one brand that is the absolute best, it would probably be La-Z-Boy.
The recliner is the original and most popular product produced by La-Z-Boy. They have a ton of options for size, shape, power features, upholstery, and colors. Very few furniture manufacturers have as many customizable options as La-Z-Boy and their recliners.
Best Overall
Pride Viva Lift Elegance Lift Chair
The Vivalift is a fairly new model in Pride's lineup of power recliners. The innovation in the design of this recliner chair makes it one of the best recliners for seniors. Not only is it comfortable, but also functional!
This electric power lift recliner offers three separate pads in the backrest for the three different sections of your spine. This means that you can have different support in areas where you need it and not in areas where you don't. It also has power-adjustable head and lumbar spine angles to get the perfect support for you.
If you or a loved one needs assistance getting in and out of a seated position, a lift recliner chair is exactly what you need. This one can transition from almost fully reclined all the way to lifting you vertically up and out of the chair and onto your feet. That function alone makes it worth the investment, especially if you have mobility issues!
What we like:
3-pad backrest
Power headrest and lumbar for customized support
USB port in the remote control
What we don't like:
Not long enough for people 6'5" or taller
The backup battery requires some maintenance
Important Specifications:
Sizes available: 4
Product weight: 145 pounds
Weight capacity: 375 lbs
Warranty: 7 years
Premium Choice
Golden Technologies Comforter PR-535
This chair is one of the very best power lift recliners on the market and is truly a premium choice with best-in-class options. It offers a variety of features that provide not only comfort and ease of use, but also style. It is available in a whopping 12 different colors from two different fabric collections!

Aside from being stylish, the Golden Technologies power lift chair is an excellent option because it is fully adjustable and easy to assemble. It has a programmable remote that allows you to adjust it to your specific comfort and support needs. The padding in the back and headrest is plush and supportive for tender joints and is designed to relieve pressure along the spine.

This power recliner has some signature design features like extended arms that make it easier to hold on to when transitioning from sitting to standing and vice versa, which are awesome for senior citizens. It also has a position that raises your feet higher than your head, which helps with circulation and relieves swelling in the feet. Last but not least, there is no gap in the padding between the seat and the footrest, so you get consistent support all the way down to your toes.
What we like:
Variety of colors and fabrics
High footrest position
Back and headrest padding design
Additional heat & massage features can be added
What we don't like:
It's difficult to choose the right size for your height
Important Specifications:
Sizes available: 5
Product weight: 125 pounds
Weight capacity: 375 lbs
Warranty: 7 years
Best Budget
Classica 3 Position Mega Motion
If you're on a tight budget, but still want something that will assist you or anyone in your family with mobility issues, this is a great power lift chair to consider. It has three different positions to choose from and will help you move from lying down to standing up fairly easily. It also features heat and massage options to help you relax and relieve stiff, painful joints.
The padding in this recliner is designed for comfort. It has extra padding to help relieve pressure while also providing support, which can help seniors to alleviate back pain. It also has an extended backrest and seat to help accommodate taller users.
This lift recliner chair also has some fun additional features like cup holders, USB ports, and side pockets. You can keep everything you need close by and never have to leave your chair! This chair has all the basics that you'll need at a low price to fit your budget.
What we like:
Heat and massage options with 5 different settings
Cup holders and USB ports
Fully reclined position for sleeping
What we don't like:
The footrest isn't as long or as high as other chairs
Important Specifications:
Sizes Available: 1
Dimensions: 36.3" (W) x 43.5" (L) x 43.7 " (H)
Weight capacity: 320 lbs
Warranty: 1 year
5-Star Gold Brand
La-Z-Boy Pinnacle Platinum Power Recliner
This power lift recliner chair has a ton of technology that allows you to control almost everything with the touch of a button. It includes an easy-to-use wired controller that allows you to comfortably change positions without much effort. It also features a side pocket to store the controller within arm's reach.
The La-Z-Boy Pinnacle Platinum is a high-quality power lift recliner with a wide range of movement that can assist you into a standing position, or back into a zero-gravity position. This makes it easy to sleep, read a book or just relax. If you're looking for style and comfort, it has a great color selection and a variety of fabric choices.
One of the most unique features of this recliner chair is the one-piece seat and back. This means that the padding moves together, eliminating gaps and discomfort in all positions. It also has independent movement in the backrest and leg rest, which allows you to customize your cushion and support.

Things we like:
Easy to use remote control
One-piece back and seat
Zero-gravity position
Things we don't like:
It moves slowly while changing positions
It's more expensive than many other options
Important Specifications:
Sizes Available: 1
Dimensions: 39" (D) x 45" (H) x 33.5" (W)
Product weight: 130 pounds
Weight capacity: 350 lbs
Warranty: 3 years
Best Buy/Discounted Price
Coral Lift Reclining Chair
If you want one of the best recliners for seniors at a discounted price, this is a good one to look at. It has all the features and functions of a higher-end chair without the high-end price tag. With its faux leather upholstery in two different Earth tones, it looks great, too!
This power lift recliner offers a 3-way lift, recline, and leg rest motion. It is powered by a 24-volt motor with a backup power supply just in case. It also features a power lumbar adjustment to add support where you need it most.
The best part of this chair is what they call the WOW seating system. It is a combination of gel injected foam and premium springs inside the cushions. This makes the cushions extra comfy, but also sturdy and durable, which most seniors love!
The faux leather is easy to maintain, which is important if you've got pets or you enjoy eating or drinking in your favorite chair. Best of all, it's made in America, so you can feel good about that, as well!
Things we like:
Easy to use wand controller
Leather-look upholstery that is easy to clean
Unique cushions with WOW tech for extra comfort
Things we don't like:
Although the upholstery is nice, it's also a little slippery!
Important Specifications:
Sizes Available: 1
Dimensions: 33.5" (D) x 37.5" (H) x 34" (W)
Product weight: 145 pounds
Weight capacity: 350 lbs
Warranty: 3 years
Vibrating Lift Chair
Mcombo Electric Power Lift Assist
This recliner chair features full-body vibration and a lumbar heat function to help relax your muscles. It has 8 different areas of massage focus to target areas that are typically stiff and sore, often in seniors. There are 9 different modes and 5 intensities to help you find the perfect combination, not to mention easy assembly for all of it.
The Mcombo electric power lift is a great choice for taller people and seniors due to the extended backrest and seat. The backrest on this chair is 31", which is higher than many power lift recliners on the market. In addition, the seat is much deeper than most recliner chairs, making the depth and seat height more comfortable for people with long legs.
A few other fun features of this power lift chair include two cup holders and a side pocket to keep your books and magazines close by. The faux leather is easy to maintain and comfy to sit in. These features, along with the power lift function make it an overall great power lift chair for anyone with mobility issues or stiff joints and muscles.
Things we like:
Massage and heat elements
Easy to assemble
Faux leather upholstery option
Things we don't like:
Only three positions for reclining
Important Specifications:
Sizes Available: 1
Dimensions: 43.5" (D) x 43.7" (H) x 36.3" (W)
Warranty: 1 year
Signature Comfort Lift Recliner
Yandel Power Lift Recliner
The Yandel power lift chair recliner is a great recliner for elderly family members because it has a signature design, a dual motor feature that allows the recline function and the leg rest to move independently from one another. This makes customized positioning much easier to accomplish. It allows an almost limitless number of combinations for body position and comfort.
All of the functions of this power lift recliner are controlled by the touch of a button. It can ease you back into a fully reclined position for sleeping, or up to a standing position to get you out of the chair. It also includes a battery backup, in case you lose power.
The upholstery is a stylish distressed faux leather that adds an extra element of class to your living room. The cushions are attached, so you never have to worry about them falling off when you go to stand up, or having to clean under them! They are made of thick foam for added support and comfort.
What we like:
Dual motor and independent movement
Backup battery
Ability to lay completely flat
What we don't like:
The colors online don't always match the colors in-person
Important Specifications:
Sizes Available: 1
Dimensions: 40" (D) x 44" (H) x 35" (W)
Product weight: 139 pounds
Weight capacity: 300 lbs
Warranty: 1 year
Best Recliners for Seniors – The Buying Guide
When (you think) you have already found your stylish recliner, make sure it has all the right features you may need. Exteriors can be deceiving, and you want to have the most comfortable, healthy, and convenient chair to rest in your recliner, under an airflow ceiling fan.
Take a seat and chill in your chosen power lift chair recliner, while checking if your head, shoulders, arms, back (lower back), knees, and feet feel comfortable in it. These are the pressure points that need the right support to provide good health and relaxation. If everything feels great, it will help you avoid some back pain in the future. There are other, more specific options, out there (e.g. recliners for back pain), so make sure to check those out if pain relief is what you are looking for.
Also, if you have mobility problems, make sure your recliner will not cause you any trouble. Almost all orthopedic chairs for the elderly are designed to help seniors with such problems, but you should double-check anyway. If you're looking for a senior recliner chair, let the senior try it out before buying, if possible.
Don't rush to buy until all your questions are answered and everything is clear and satisfying. Also, don't forget to ask about the warranty and upgrades. Check out tips to not get lost in the wide range of designs and features.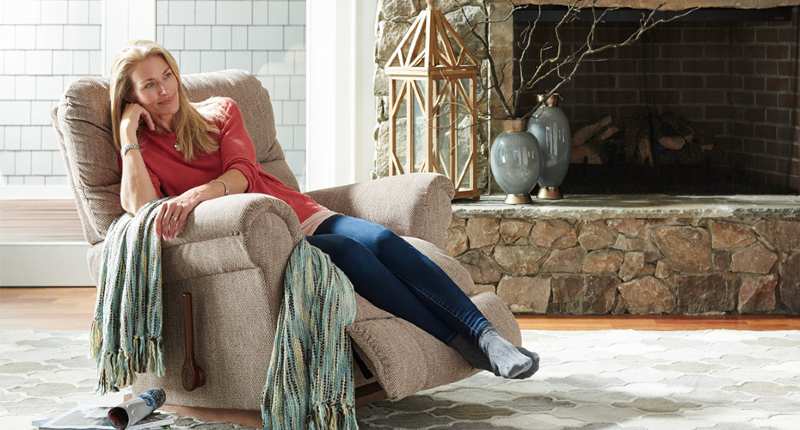 Tips and Tricks to Remember:
The first thing that comes to mind is easy assembly and durability. Look for recliners built of quality materials. A hardwood base is better than plastic, and the upholstery material and cushions should be made of resilient materials.
Lift mechanism and functionality. Make sure it's made of heavy-duty construction with a reliable frame (7 gauge steel mechanism, for example, guarantees reliable support for years). It may be manual, electric-powered, or battery-operated. Electric-powered chairs are the best.
Check the quality when unfolding & folding it. Make sure it's made of high-quality materials and nothing is loose or noisy. Whether you are pushing the lever or pressing a button to lower the back of your chair and elevate its front, everything has to be smooth and inspire devotion.
Check the maximum reclining angle. 135 degrees is pretty great! Consider your height and the necessity of full stretching! Also, consider if the various reclining positions will cause back pain.
If you need a lift chair for quick and effortless entry and exit, make sure it has a reliable electric lifting and reclining mechanism along with built-in remote control and easy-to-use buttons.
Don't forget about the right height for yourself and remember that comfort is everything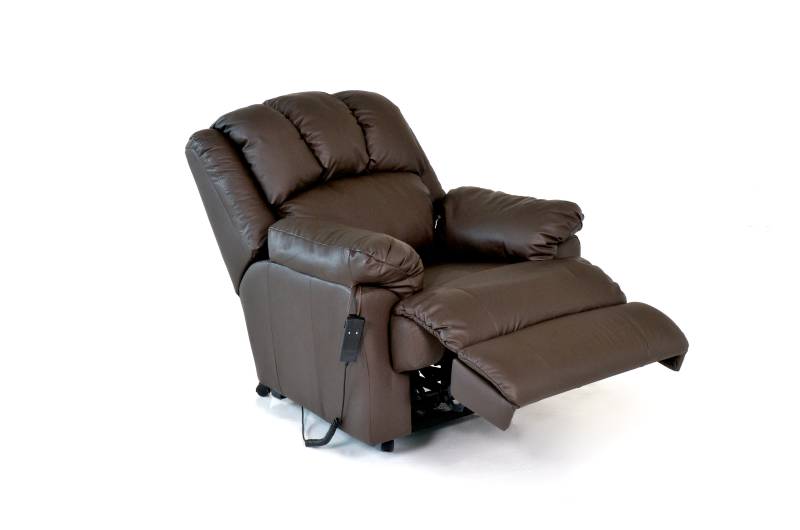 Key Features to Look For in Recliers for Seniors
Upholstery Material
Choose "breathable" and easy to clean materials. Make sure you will not sweat while sitting in your chair. Quality leather and polyester are strong, easy-to-clean materials that have a nice texture. However, the leather may get punctured pretty easily, so watch out for sharp objects. You can choose healthy and soft cotton or linen, but they are not as durable as the previous materials.
Some recliners are made for sleeping, so if materials of the highest quality are what you're after, consider those as well.
The Seat
The seat doesn't have to be too soft or firm but the padding should be dense. You will know it's your lounge after spending some time in it, resting in a comfortable position, and feeling your blood circulating inside. It is essential to feel perfect and maintain proper body positioning to prevent back pains and joint issues.
Remember, if you are on the bigger and/or taller side, there are options if these recliners don't fit. You could opt for a big man recliner and solve the issue.
Features
Every chair you look at will have a different combination of features. They may include all types of buttons, touchscreens, or levers on the side for taking various positions (some have over 16), lifting, or rocking. Some have speakers or radios in them with slots for headphones, special pressure relief cushions for you perfect headrest and neck support, pockets on the sides for remote controls or anything you may need to have near you, locking wheels, lumbar parts, cup holders, some recliners for the elderly are designed with massage and heating options.
Footrest
Check to see if the footrest is dual locking and easy to unfold. Make sure your feet feel great on it and fit perfectly. Some footrests will elevate higher than your head to achieve the zero gravity position. If this is important to you, make sure that it can do it. People who don't want bells and whistles on the recliner, but need the ultimate comfort for their back, often go for a memory foam recliner, so make sure to check them out as well.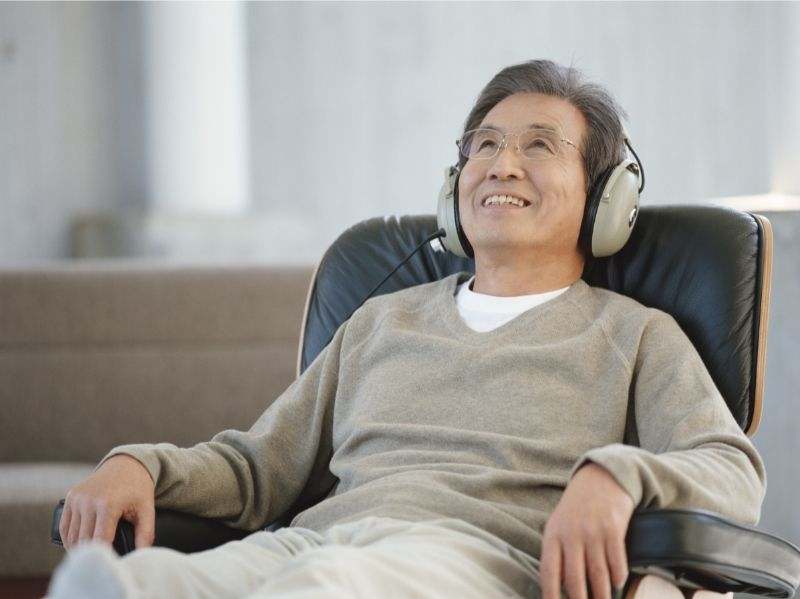 Best Recliners for Seniors – The Conclusion
There are many types of recliners and each one comes with its own set of advantages and disadvantages. For the elderly, comfort and the ability to get in and out of the chair with ease tend to be the most important factors. Because of this, power lift recliners are dominating the elderly market, and Medicare is recognizing certain brands that provide the requirements as set forth by Medicare.
Take your time and learn what's most important to the person who will be using the power lift recliner the most. Take a look at the big features, but don't forget about the remote control, side pocket, reclining function, massage, heat, etc. Then, make your decision accordingly.