If you're not sure whether bathroom exhaust fans work, just try not using yours for a month or two. The thing is, you'll need to get a bathroom exhaust fan only if you're upgrading or buying a new one. After all, regulating air and moisture in your home is as important as keeping the knives sharp. And, if a ceiling fan is supposed to keep your home cool, a bathroom exhaust fan is there to keep it fresh as well.
And that day has come. In the following article, we are going to address the best exhaust fan models you can find on the market. While the principle is the same with all of them, there are nuances and features you should be aware of before you go on and buy one. Let's get right into it!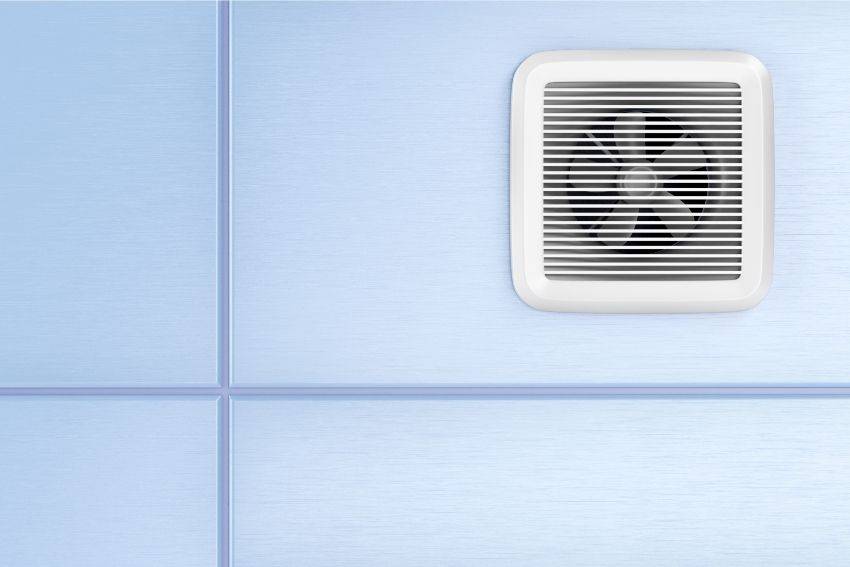 List & Specs of the Best Bathroom Exhaust Fans With Led Light:
Table of Contents
Reviews of the Best Bathroom Exhaust Fans With Led Light:
This bathroom fan, which is available in white, matches any décor and will aesthetically complement your space. It provides ventilation to your whole house, allowing you and your loved ones to enjoy air that is free of odors and humidity.
The good thing about this bathroom fan is that you can use it in other spaces such as the laundry room, basement, garage, and other places which you feel need added ventilation.
Installing this bathroom fan is quite easy, and you can manage the same without the need for professional installation services.
Product Features
Whole house ventilation
Pick-a-airflow airflow selector
Plug n play modules
Single hinge bracket
Multi-speed module
Pros
Suitable for bathroom, laundry room, basement, and sunroom
Simplified selection process
Optimum performance
Meets codes and regulations
Reduced callbacks
Elegant design
Flexible
Panasonic is a renowned brand, and having this fan in your bathroom is an easy way to get rid of unpleasant air without ruining the appearance of the room. It features LED lights for added aesthetics. It has a robust operation and yet manages to remain quiet. You will barely know that it is working in the background.
You are free to adjust the airflow based on your needs, which you won't find that often in bathroom exhaust fans. Additionally, you can reach the switch with ease by removing the cover. It allows you to switch between humid and non-humid conditions with ease.
It features two LED lights as well as a nightlight, and the beauty of this fan is that even with all these design features, it is functional. What's more, it is durable, and you will not be heading to the shop for a replacement any time soon.
Its design allows it to move large amounts of air and this makes it ideal for regular use as well as big rooms.
Product Features
Built-in pick-a-flow speed selector
Flush mount grill
Detachable installation adapter
Self-ballasted lamps
4-watt night light
Pros
Ideal for remodeling and renovation
Easy speed selection
Easy installation
Complies with latest standards
Complies with energy requirements
Durable construction
If you are looking for a high-performing bathroom fan that operates quietly, this is the product for you. The good thing about products from this company is that there is a lot of consideration for the environment. For example, their products use up very little energy.
Have you heard of products exceeding Energy Star expectations by high degrees that shock even the testers? Well, this is one of those products.
As such, you get a high-performing bathroom fan with an LED light that is efficient enough to accomplish all its purposes. It features galvanized steel construction that ensures it will serve your needs for a very long time to come, even when working in humid conditions.
The light is dimmable, which enables it to work for all kinds of occasions. Another thing that you will appreciate about this bathroom fan is that it operates so quietly that you can barely hear a sound as you go on about your business.
Product Features
0.8 Sones
Indicator light
ENERGY STAR qualification
DC brushless motor
Galvanized steel construction
0.33 A
Pros
Quiet operation
Cost-saving operation
Reliable
Resists corrosion
Color accuracy
Easy installation
This high-quality bathroom fan features high energy efficiency rates that will not rack up your bills. It has an eleven-watt light and can push air at high speeds, ensuring that air quality in the bathroom remains good.
It operates quietly at 1.0 Sones, and you are thus able to shave, bathe, and do other things in the bathroom without invasive sounds getting in the way.
At 110 CFM, you can bet that this fan's ventilation is quite powerful, even after a steaming hot shower. Installation does not require a professional to come in, and you can do it from the bathroom, without the need for accessing the attic.
It features reliable performance thanks to its TrueSeal Damper Technology, which reduces air leakage by more than half of what most of the other bathroom fans in the market can do. This fan works by capturing steam coming from the walk-in tubs or showers so it does not spread to other parts of the room or other spaces in your home.
Product Features
11- Watt LED light
Works for up to 105 square feet
1.0 Sones
110 CFM
TrueSeal Damper Technology
Pros
High-quality
Energy efficient
Works for big rooms
Quiet operation
Reduces humidity
Easy installation
Reliable performance
This high-quality bathroom fan features a 1.5 Sones rating which enables it to operate quietly such that you can barely tell that it is running. But you will know that it is deep at work as you will notice a steady reduction in steam in the bathroom, even when using hot water.
It features a CFM of 70 as well as a four-inch duct connector which enables it to push air at fast rates, keeping the environment free of odors and humidity.
It features a trim design that enables it to fit into your room without being an eyesore. You can use it for ceiling joists or new construction. The 75-watt bulb provides enough lighting to aid you as you go about various activities in the bathroom.
This bathroom fan is pretty easy to use, and it features wall controls to help in its adjusting as per your needs.
Product Features
1.5 Sones Rating
70 CFM
4 inch round duct connector
6.87-inch high housing
Uses a 75-Watt bulb
Optional wall controls
Pros
High-quality construction
Matches various designs
Great for new construction
Multiple units usable
Easy use
This bathroom fan is made to improve air circulation in your bathroom and to enhance ventilation around your home. What's more, it reduces condensation, and your home feels drier. This way you reduce the risk of mold growing on the surfaces. You also get to enjoy the fresh air that adds to the appeal of your home.
This fan has a CFM of 120, and its speed is at 10007 RPM. It operates quietly in the background such that you do not have to deal with interference sounds coming from it. You can also remove unpleasant smells in the surrounding owing to the steady air circulation.
It comes in a compact design that doesn't create an eyesore in the room, and the LED panel provides gentle illumination as the fan moves air around the room. It fits between most ceiling joints, and installing it should not cause much of a hassle.
Product Features
120 CFM
Works for up to 120 square feet
Double hanger bar system
6W LED lighting panel
ETL listed
Two-year warranty
Pros
Long-lasting
Works for large rooms
Ideal positioning
Fits between most ceiling joints
Cost-saving
This bathroom fan with an Energy Star qualification is a sure way to improve the air in your bathroom without upping your utility costs. It operates quietly and has an energy efficiency rate of 7.6 CFM per watt.
You can mount it on your ceiling with ease, and you do not require professional help to do so as the instructions are pretty straightforward. The LED life is 30,000 hours, so you can expect extended service from this bathroom exhaust fan.
Product Features
Energy Star qualification
Brushless DC motor technology
1.5 Sones
7.6 CFM/ Watt
UL Approved
30,000 hours of LED life
Pros
High-quality construction
Quiet operation
Energy efficient
Comes with accessories
Easy installation
If you are in the market for a high-performing bathroom exhaust fan with quiet operation, this product may the one. What's more, you can use it to deliver stereo sounds through your house to the range of thirty feet. You can control the sounds through your tablet, laptop, smartphone, or other gadgets.
With this bathroom fan, you are getting a lot more than ventilation, and it is ideal for tech-savvy homeowners.
Product Features
1.5 Sones
Up to 90 CFM
Delivers stereo sound
Wireless pairing
Blue nightlight
LED light
Pros
Quiet operation
Powerful air movement
Clear sounds
High-quality construction
Reduces humidity
Great volume range
Bright lights
This bathroom exhaust fan features both LED lights and a night light, and it operates at 110 CFM. It is quiet and features Energy Star qualifications, as well as a three-year warranty against manufacturer defects.
It works for spaces up to one hundred and ten square feet, and in some cases, you may find that you have to resize the current ceiling opening to fit this appliance. The housing is of galvanized steel, so you don't have to worry about corrosion or rust settling in.
Product Features
110 CFM
0.9 Sones
11-Watt LED light
2 Watt nightlight
2700 K color temperature
ENERGY STAR qualification
Pros
Quiet operation
Bright lights
Individual wiring possible
High-quality construction
Reasonable pricing
Value for your money
Cost-saving operation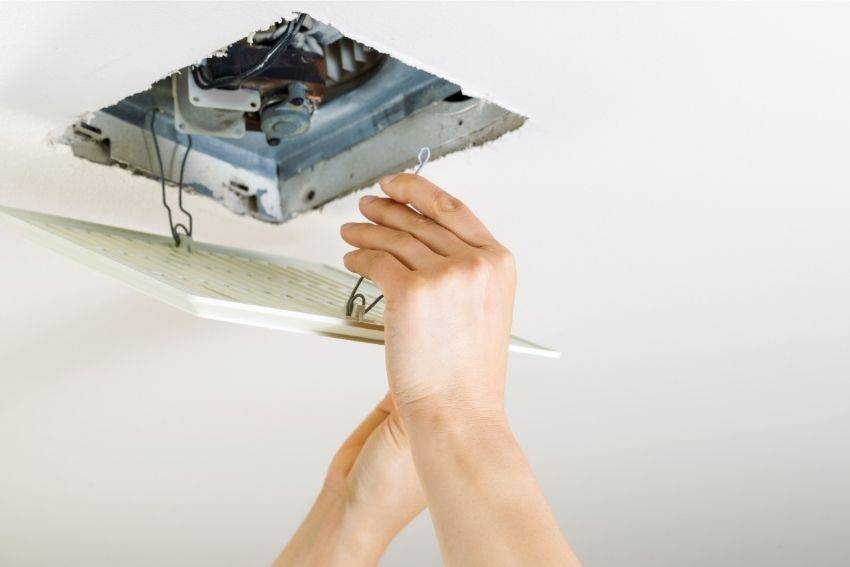 Wrap Up
As you can see, the differences between popular bathroom exhaust fan models vary from intricate to not-so-subtle. The most important thing is, as always, to aim for a model that matches not only your home specs but your habits as well. Hopefully, we brought you closer to the decision!
At The Home Dweller, we deliver all the essential data on homestead topics (and often more). If you know someone looking for a new bathroom exhaust fan, feel free to send them this article and help 'em out!