Whether you've been making smoothies for decades or you're just getting started with blending, a high-quality blender will make healthy habits easy and enjoyable. So, why the Vitamix vs Ninja debate?
Wherever you turn to, you'll see two brands receiving high praise – both Vitamix and Ninja blenders are consumer favorites. It's no wonder since both companies make powerful, durable blenders that can pulverize almost anything. However, a Vitamix blender may cost as much as 10 Ninja blender units– so the difference between the two brands can be confusing.
So, are Ninja blenders a sufficient alternative to the more expensive Vitamix? And if Vitamix and Ninja blenders are both good, which should you go for?
Table of Contents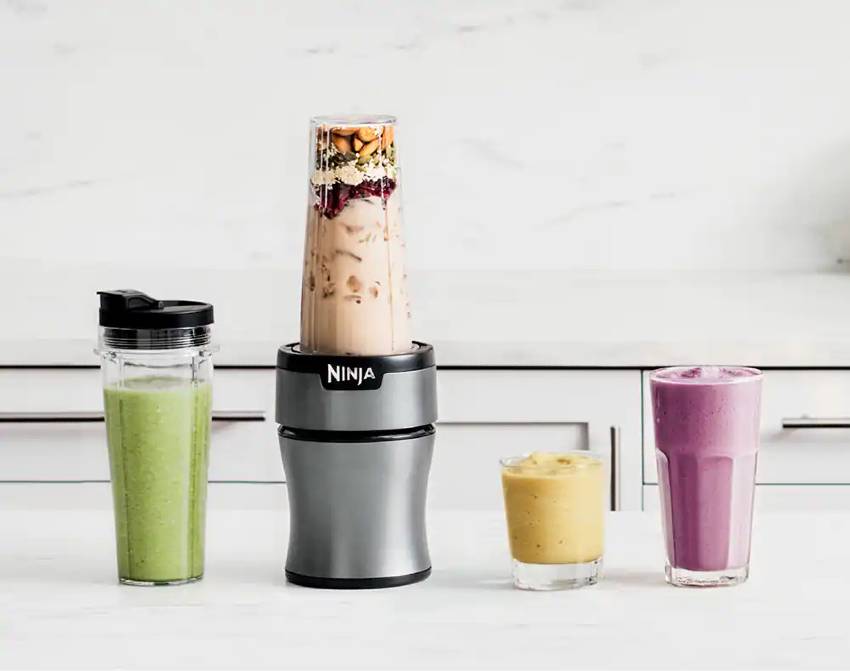 A Blender for Everyone
Before we delve into comparing technical details, you need to figure out what exactly you need in a blender. That includes answering questions like:
How often will you use the blender?
Do you only need it to make smoothies, or do you need more versatility for purees, soups, and frozen drinks?
How large are the servings you want to make?
Do you have enough space on your countertop?
How much money are you ready to invest in a blender?
Vitamix and Ninja blenders are all great choices within their price ranges. As such, they're ideal for different types of users. They both come in several sizes, with Ninja gravitating towards a more personal, portable blender design.
Is Vitamix or Ninja better?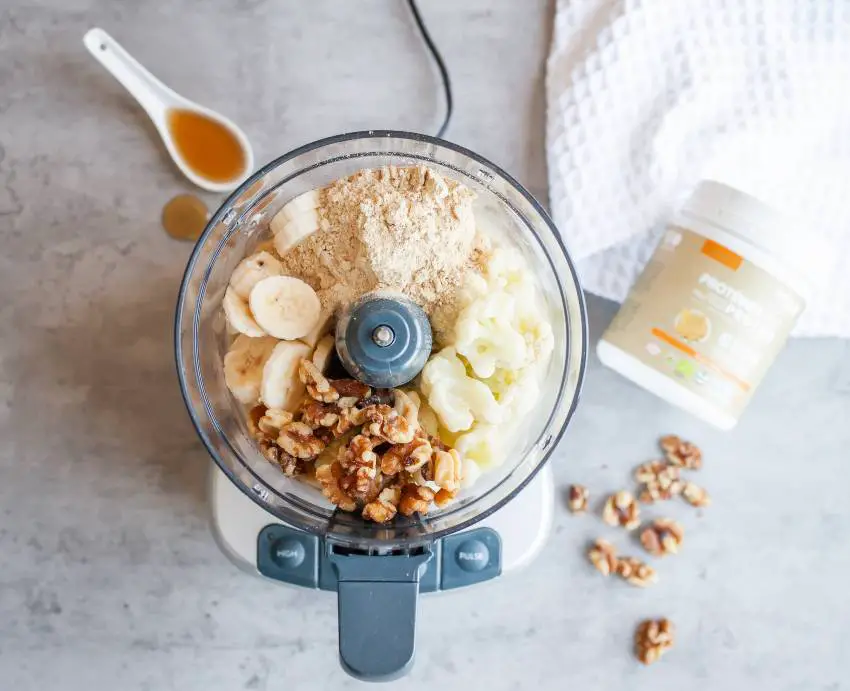 Here's the bottom line right up – Vitamix models are somewhat superior to Ninja blenders when it comes to the ergonomic design and durability of the machine. While Ninja blenders come close, they're not exactly as good or as reliable as Vitamix. This small difference in performance is reflected in the price points of the two brands. A Vitamix may cost as much as 20 times the price of a Ninja.
People who are committed to the blending lifestyle will find a Vitamix worth the price – any Vitamix kitchen tool will give you consistent, reliable results and last for years to come. If you are looking for other methods, like slow juicing, check out the best masticating juicers and see what they have to offer.
On the other hand, if you're just getting started with blending or only need the machine occasionally, a Ninja blender is a fantastic starter blender that brings a lot of bang for your buck.
Now, let's compare the two blender brands in more detail.
Vitamix vs Ninja – The Blending Functions
Presets and speeds
Most Vitamix and higher-end Ninja blenders come with a variety of button-controlled preset and variable speed control.
Some cheaper, single-serve Ninja blenders (like this 700-Watt Ninja) are a notable exception. These only come with a single push-controlled blending speed which is comparable to most other blenders' pulse mode.
Hot and cold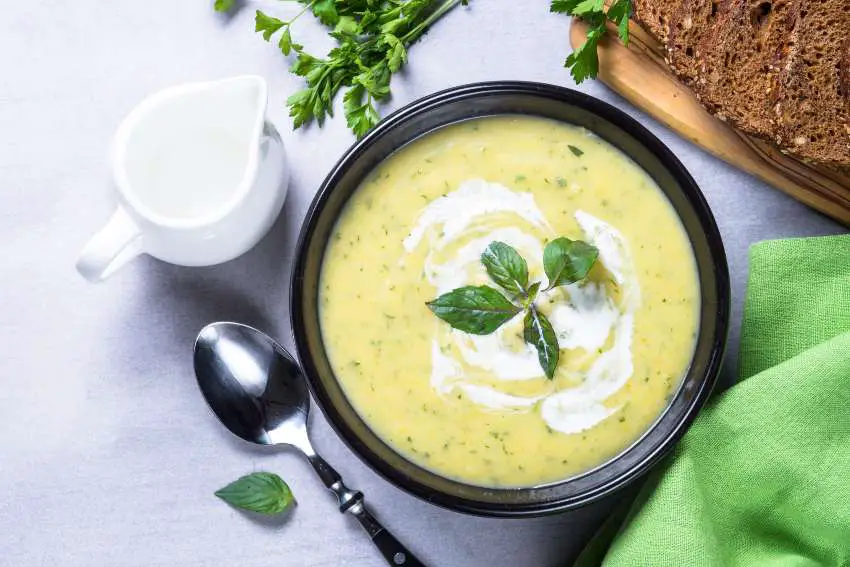 Both Ninja and Vitamix blenders can blend frozen fruit and crush ice for cold drinks and frozen desserts very well. Both brands make blenders that are capable of creating tiny, uniform chips of crushed ice that look like they belong in a snow cone.
If you're not sure whether you should get a Vitamix or a Ninja blender for your kitchen, consider how often you want to blend hot ingredients. A Ninja blender can't handle hot foods. Contrary to that, some Vitamix units even let you make hot soups in the blender as its fast-whirling blades create enough friction to heat your meal while blending. That's a point for Vitamix for any fan of making hot soup.
Pulverization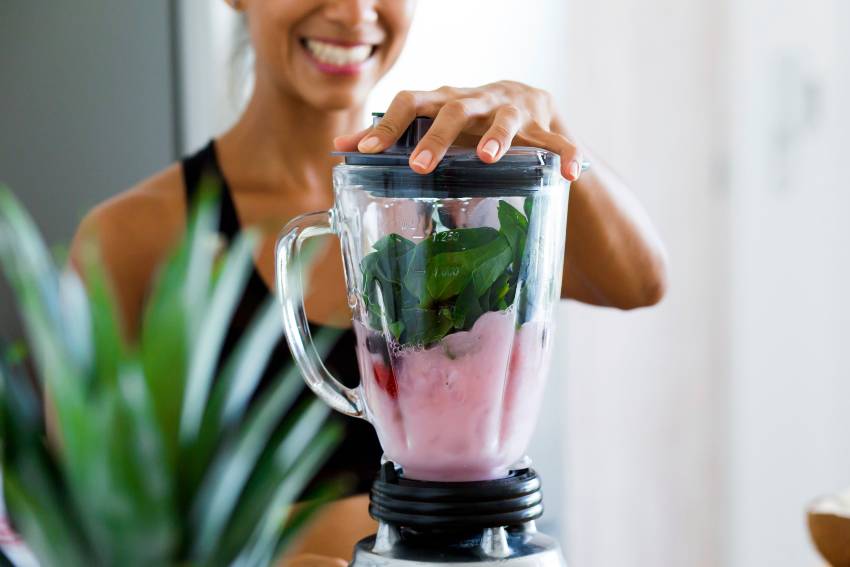 Both Vitamix and Ninja blenders are amazing at creating that smooth, silky texture we all love when drinking smoothies or eating pureed soups. These are the most popular blenders on the market for a reason.
Vitamix blenders typically come with higher horsepower motors, making the process slightly faster and giving more uniform results across tests.
Build Quality and Ease of Use
Both Vitamix and Ninja blenders are fairly easy to use and clean.
Vitamix machines are very easy to set up and use. They utilize a large, round blender jar that's quite easy to clean and typically dishwasher-safe, though this may differ from model to model. On the other hand, Ninja blenders come with a somewhat complex assembly and rectangular pitchers that are harder to wash manually. But these can also be cleaned in the dishwasher for the most part. Some Ninja models come with unique single-serving blending jars. Coupled with drinking lids, these effectively turn the jar into a convenient to-go cup.
Blades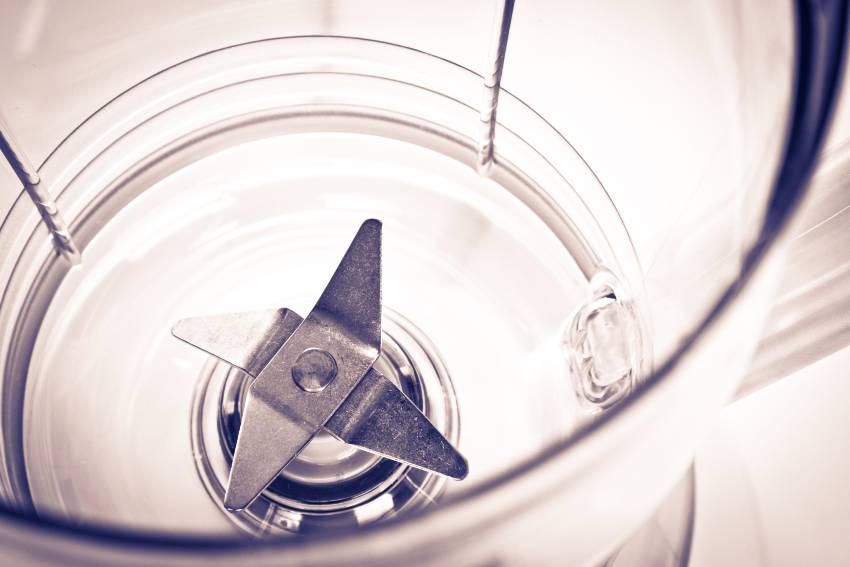 Blade quality is one of the most important factors buyers need to consider before making a purchase – the higher the blade quality, the longer your blender will keep its top performance.
Both Ninja and Vitamix blenders come with stainless steel blade assemblies.
Vitamix blenders are famous for their high-quality engineering. That includes Vitamix's blades that don't dull or rust over time. Design-wise they use the tested-and-tried, traditional blender blade assembly. Vitamix also gets a point for making metal blade bases for their blenders, unlike most other blender brands.
Ninja blenders come with either a typical blender blade assembly, or a proprietary technology Ninja calls Total Crushing Blades. The design features three or more blades individually mounted on a plastic shaft, somewhat similar to food processor blades.
Blender jars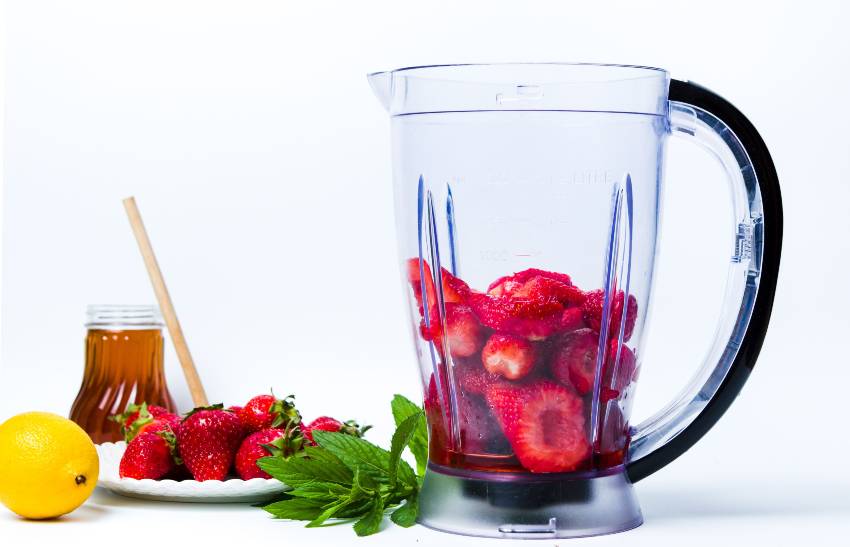 Vitamix containers are typically round pitchers with special design elements that make blending easier. For example, models like the A3500 from the Ascent series utilize small protrusions on the inner wall of the blender container, giving the jar a shape that doesn't allow food to stick around unblended. 
The jar folds the ingredients back to the blades. These little nuances in the design are exactly what make Vitamix stand out and give amazingly smooth results. In addition, many Vitamix models feature a removable lid plug that lets you add ingredients while the blender's at work, which in turn lets you create soups and purees with various textures.
When it comes to Ninja blenders, they typically make their big jars in a rectangular shape, just like this popular Ninja Professional blender. The shape of the jar plays a role in the blender's twist and lock assembly. Ninja blenders often come with a couple of blender pitcher size options, including the large rectangular one, and a couple of smaller, bullet-style jars that double as drinking cups when coupled with to-go lids.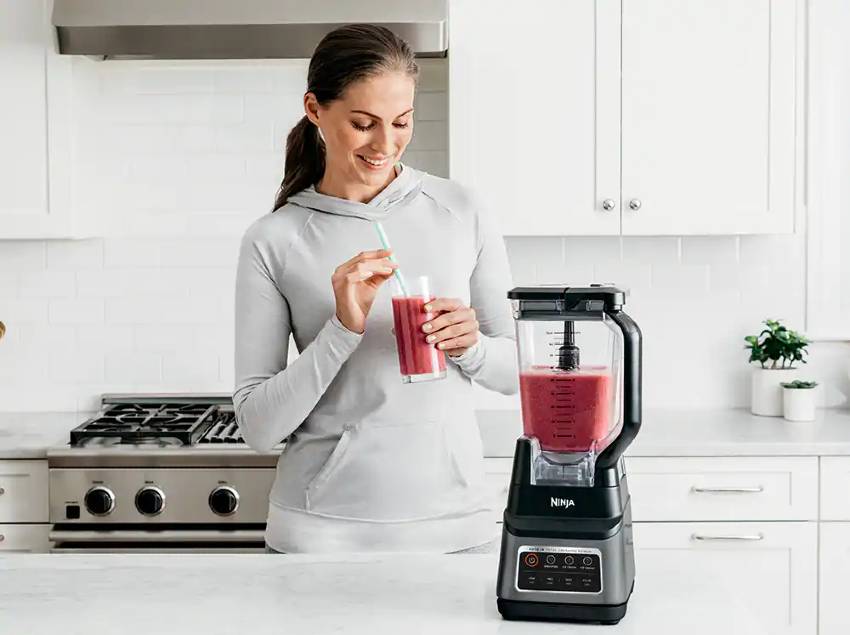 The angular shape of the Ninja blender jar is pretty good, but it comes with two disadvantages compared to traditional round jars. Namely, it's somewhat easier for ingredients to get stuck in rectangular jars. They're also slightly harder to clean (especially if you wash your blender by hand).
Most blender jars, including the Vitamix and Ninja ones, are made out of Tritan and similar BPA-free, food-grade plastics. Both brands make dishwasher-safe components.
Noise levels
Both Vitamix and Ninja create a lot of noise when blending – just like any other blender out there. However, Vitamix blenders are a little noisier, thanks to their higher horsepower motors.
The Quality-Price Ratio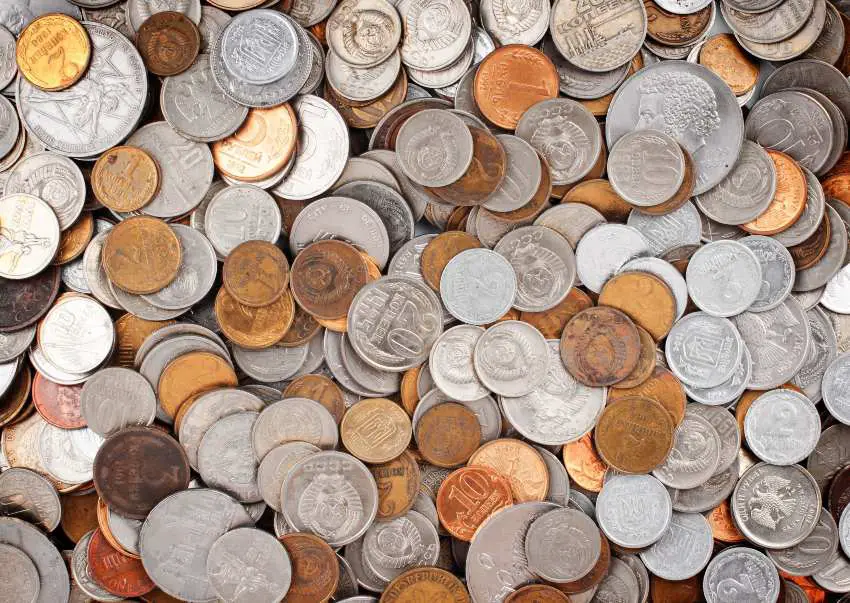 We've established that both Vitamix and Ninja give great results, with Vitamix having a slight edge on Ninja when it comes to durability and reliability. However, this advantage comes with a steeper price point. While Ninja blenders come in a price range between $50 and $200, Vitamix charges a lot more for their products – anywhere between $270 and $900.
The higher quality and price of Vitamix are also reflected by the warranty options. Vitamix covers all their models with warranties that last upwards of 5 years, while most Ninja products get a 1-year warranty.
Vitamix vs Ninja blenders – The Verdict
Both Vitamix and Ninja are popular, trusted brands that create top-notch kitchen tools for the money.
Vitamix blenders use higher quality materials, higher horsepower motors, and somewhat more advanced design features, but their models also cost much more.
Ninja blenders are simpler and cheaper. But they can handle pretty much anything a Vitamix would (with hot food being a notable exception). They don't come with such great warranties, but since you can buy several Ninja blenders for the price of a single Vitamix, this may not be a huge issue.
The Vitamix vs Ninja solution depends on your needs:
 If you're an avid fan of smoothies and pureed soups, a Vitamix blender will serve you for a long time.
But if you're just getting into blending or blend occasionally, a Ninja blender is a great choice due to its amazing quality to price ratio.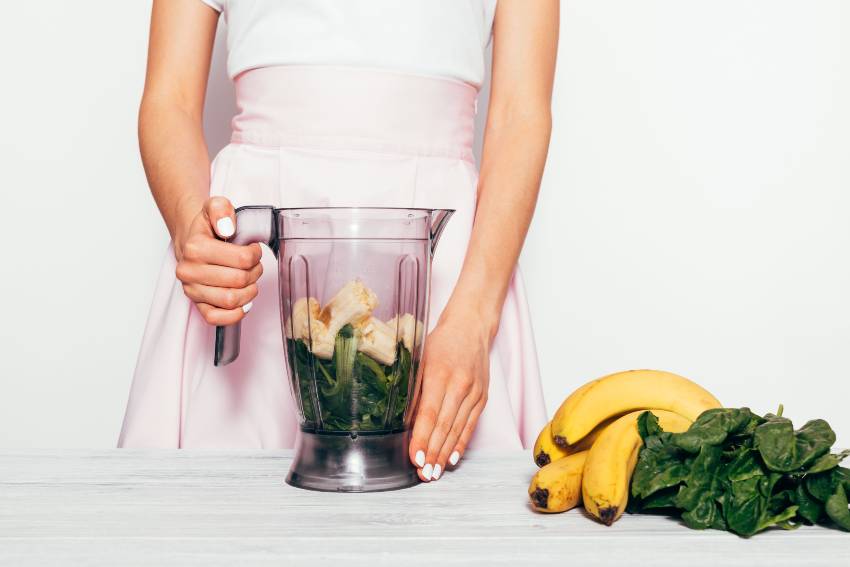 At The Home Dweller, we do our best to bring you reliable information to help you make informed decisions. Having a lot of options can often feel overbearing, so why not get the important factors in one place?
If you appreciate what we do, feel free to share The Home Dweller with your friends on social media!