A ballet barre is a crucial part of every ballerina's training routine. But did you know that professional ballerinas are not the only ones who use barres for their training?
Anybody can use them. In the case of pilates, stretching or dancing is your thing, a free-standing ballet barre is quite handy. Dancers and other fitness enthusiasts are widely encouraged to use these handrails as well.
Below, you will find our reviews of the best ballet barres for home so that you could pick up a perfect one to meet your needs. Also, to make the best decision, take a look at the buyer's guide. 5, 6, 7, 8 – let's go!
List of The Best Ballet Barres
Table of Contents
Top 6 Ballet Barres for Home
Vita Vibe's barres are perhaps the most accessible ballet barres out there, with an excellent price-to-build ratio. And this strong aluminum portable ballet barre is exactly what you need for your daily workouts.
Features
It has foldable construction, which means you can basically build your own ballet barre yourself! It is also long enough so that several people can use it simultaneously.
Additionally, you can set the rails to different heights, so you don't need to reset them every time you begin a new exercise! The stand features non-skid feet for better balance.
Dimensions: 48″ x 41″ x 44″
In case you were looking for the sturdiest ballet barre on the budget side, this may just be the one!
Another outstanding Vita Vibe product. This freestanding handrail is adjustable as well and takes only a few minutes to assemble. The stand is great for home and can be used in a dance class just as efficiently.
Features
This is an aluminum portable ballet barre with rubber caps on the feet for exceptional stability. The construction is 5 feet long which is enough to let up to 4 people work simultaneously without distracting each other.
Dimensions: 60″ x 21″ x 46″
Although the construction is sturdy, the joints may begin to wear out pretty quickly if you are going to use it for heavy daily training. But if you are looking for something lightweight, this handrail is exactly what you need.
Vita Vibe manufactures the best ballet barres for home use, with little to no competition. This portable single handrail will serve you fairly for a long time. It doesn't occupy much space, is very easy to assemble and store.
Features
This barre is made of aluminum and features a special anti-microbial, powder-coated satin silver finish that allows safe and enjoyable workouts. The rail is 4 feet long and 1.5″ in diameter. The feet feature non-slip protective rubber caps to prevent the stand from ruining the floor and tipping over.
Dimensions: 48″ x 21″ x 46″
The stand is durable but may feel a bit too lightweight if you are used to the fixed or heavier handrails. Also, the clamps might begin to loosen, if the barre is subject to heavy daily workouts.
This freestanding rail works great for both dancing and fitness exercises. Lightweight and steady, this portable ballet barre will turn your workouts into a breeze. The stand is available in several colors.
Features
The stand is made of durable aluminum, while horizontal barres are sanded wood ash. The rails are adjustable, so you can change their height whenever needed. The feet are equipped with anti-slip rubber caps so that the rail does not tilt and doesn't damage the floor.
The diameter of the handle is 1-1/2″ which makes it convenient even for smaller hands.
Dimensions: 48″ x 46″
Sometimes, depending on how hard you work on the bar, the clamps can get a bit loose. But the issue can be solved with help of the basic quick-fix tools – just tighten them up and you are good to go!
Now technically, this one is not a portable ballet barre, unless you like mounting and dismounting your rail each time before and after you start exercising. This wooden handrail is for those who have enough room to practice and are sure to use it regularly and as intended.
But, of course, no one will judge you if you use this beautiful rail for hanging your clothes or other belongings, although it might be a pity.
Features
The 4-feet handrail is made of hardwood ash and is 1.5″ in diameter. The mounting brackets are made of steel and are about 7″ between the wall and the actual rail. Don't worry, the barre won't come off the wall (well, unless you have installed it poorly!).
Other than that, it is a strong and durable item that will serve you for ages.
Dimensions: 47.5″
Since this is not an adjustable rail, make sure you measure the height properly. Otherwise, you can ruin both your experience and the wall. Also, over time the end caps might become a bit lost. To secure the caps, use extra screws.
The Vita Vibe Fitness is built to stand up to the repetitive strain put on by persistent workouts. As a result, it features diagonal leg braces and support collars that add rigidity and strength to the overall frame.
Once the pressure is on, the Vita Vibe Fitness won't damage your floors with its non-slip rubber foot covers. This model also features two sure-grip hand knobs that help you raise and lower the bar's height without the need for specialized tools.
This fitness bar is designed to be compatible with a wide variety of popular contemporary fitness programs, including Physique 57, Cardio Barre, The Barre Method, Xtend Barre, BootyBarre, Balanced Body, and Pure Barre.
A lot of people praise how sturdy this ballet bar remains under pressure, especially for its lightweight PVC construction. Overall, the Vita Vibe Fitness is a solid selection if you're in the market for a highly useful, but still optimally portable fitness bar.
Dimensions: 4 to 6 feet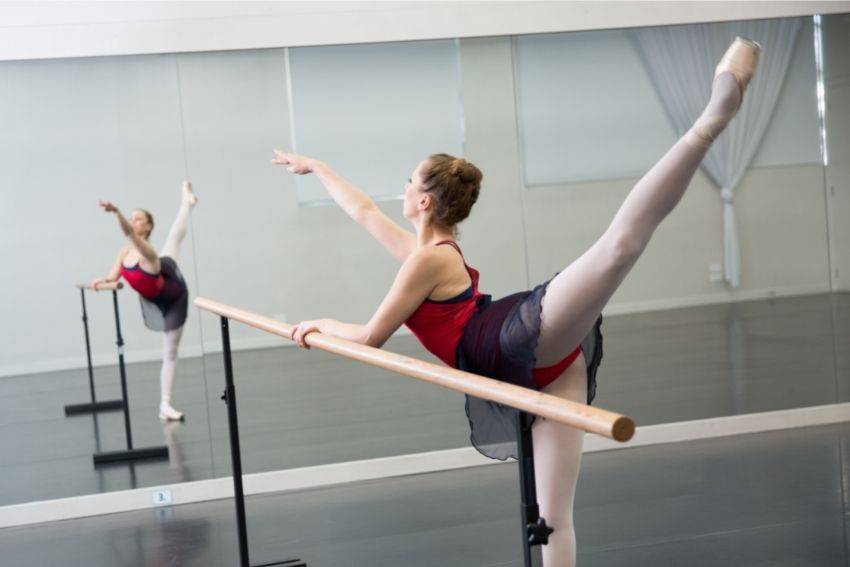 Ballet Barres for Home: Buyer's Guide and Considerations
Here are 3 things you need to know before you will finally get to find your barre for home use!
What is a home ballet handrail?
Basically, it is a horizontal rail that allows you to keep balance during your home training and can be easily moved around the house. If you've ever used a chair in order not to tumble down during your exercises, you know what I mean.
The barre is also more advantageous because not only does it look better than a chair, it is usually designed in a way that neither you nor the barre could tilt during the workout, unlike the chair that can easily slip from under your hand.
Dimensions
How tall should a ballet barre be? Depending on how tall you are! The general rule is that the horizontal barre should fall between your hip and your waistline.
A perfect handrail is a rare beast, and in case it's been ages since you've started looking for a perfect stand, consider a folding ballet barre. Usually, they can be adjusted allowing making the construction's legs longer or shorter according to your preferences and comfort. It is also convenient if you are not the sole user of the stand and other members of your household want to use it, too.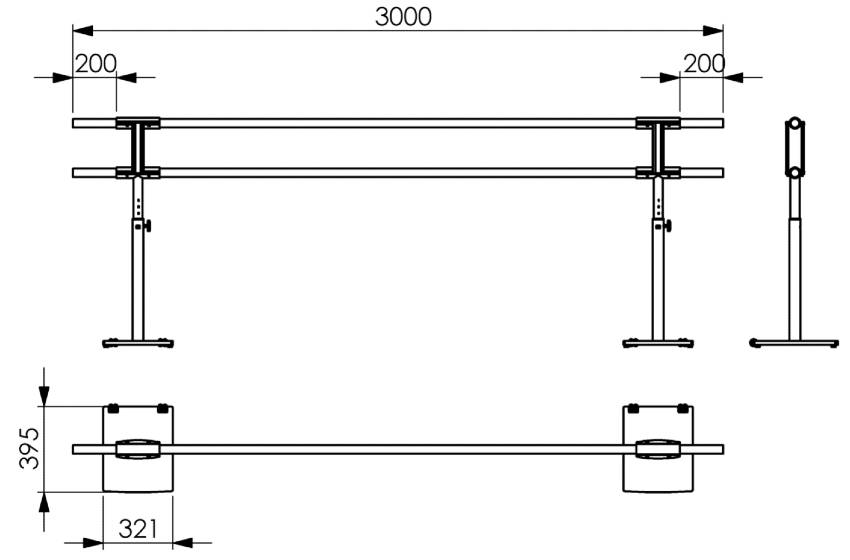 On average, the standard length of the rail is 4′. This allows 2 people to use it simultaneously, and if you use both sides – even 4 people could fit.
Features
Bars and rails
There are two types of barres: fixed and portable. In this article, we will be talking mostly about portable ones, because they are obviously the best option for home use.
In terms of the rails, the portable rails tend to come in two shapes: a single or a double.
The latter is good for stretching and can also be a great option if you have kids who also show interest in joining you during your workouts. Ballerinas are also known to have great posture, you may also want to consider a posture corrector.
Plus, you can adjust both of the barres to different levels so that you don't have to readjust them when starting a new exercise where uneven rails are required.
Materials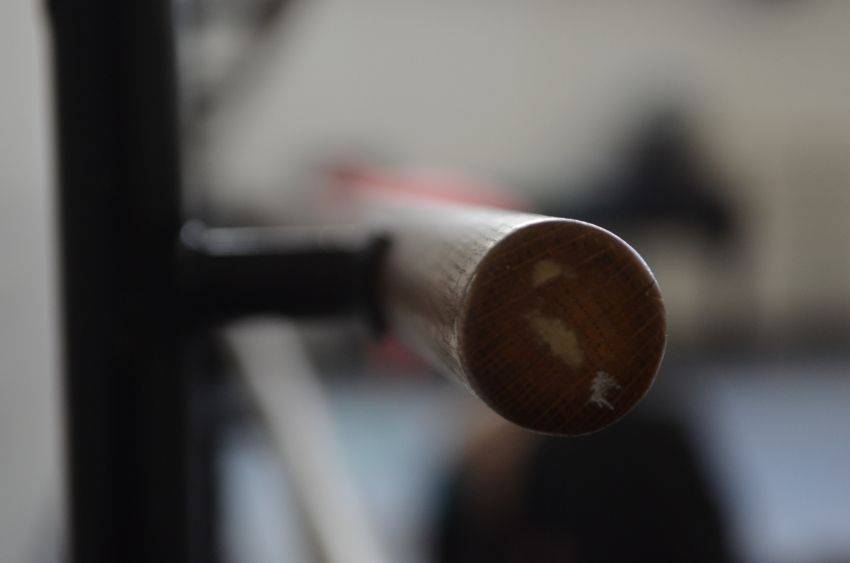 Recently, PVC handrails have begun to gain popularity. Earlier it was all about metal and wood. Plastic is lighter and can cost less, but are they as long-lasting and safe as those mentioned above?
On the other hand, wooden barres can get harsh or crack, and metal ones can be cold to the touch or really heavy.
But the first is pretty easy to fix, and the latter – because of the weight, makes it near to impossible to tilt and injure yourself. As for the coldness, oh well. You will have to get used to it, that it. Metal is fine when we are talking about home gym equipment (like magnetic spin bikes), but when it comes to ballet barres, some people simply prefer wood.
Of course, each material has its pros and cons, and your habits play a part in the decision as well.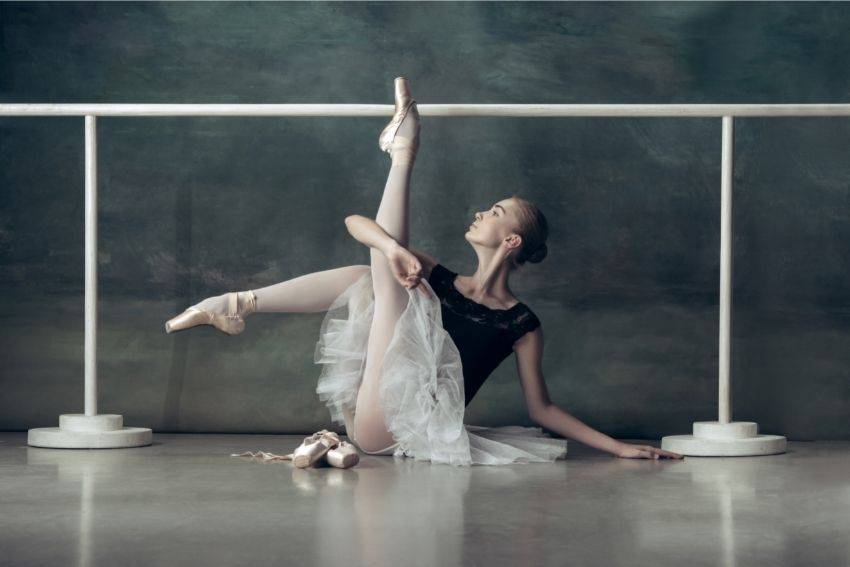 Conclusion
Having a ballet barre in your home, at your disposal, can significantly change your overall performance. Not only will you get to practice anytime, but you also get to practice under your terms. And, of course, you don't need to be a professional ballerina to use a ballet barre.
At The Home Dweller, we are all about home improvement. We go through all sorts of homestead topics, and we get into it really deep. If you found our article helpful, feel free to share it on social media. Who knows, maybe someone is out there, trying to get the best ballet barre for their home.