If you smoke and prepare your meat or run a commercial deli or restaurant, a heavy-duty meat slicer is a must-have to save time and get perfect cuts of meat, every time.
We've handpicked and compared the best meat slicers in the market today to create this buying guide.
Table of Contents
---
Decked in a bright silver color with chrome accents, this compact-sized Chef's Choice Meat Slicer cuts through meat with the utmost ease, thanks to the 7-inch stainless steel blade.
This blade can easily slice meat and food down to 0.75-inch per slice.
The slicer has a unique cantilever design and a sizable food carriage that makes meat slicing less of a hassle. And if you love an all-white kitchen, you'll undoubtedly love the white version of the slicer. Also, safety is assured courtesy of a safety button that restricts blade access when the slicer isn't in use.
---
If you're looking for an exceptional electric meat slicer that can slice through partially frozen meat, this meat slicer is for you.
It dons a 10-inch stainless steel Teflon blade and has an aluminum base and body that houses the 320W electric motor.
This KWS meat slicer comes with an extra whetstone, belt, and an integrated sharpener for sharpening the blades. Also, it features a waterproof switch, a removable tray, and rubber feet that help keep the slicer in place.
---
Using a meat slicer designed for home use as a commercial meat slicer is akin to sending the unit to its early grave – there'll be too much workload.
This KWS MS-12NS Meat Slicer is a commercial-grade meat slicer that features a 12-inch stainless steel blade, a 420W motor, and an aluminum base.
As you'd expect, it sports an aluminum base that gives it a sturdy frame and rubber feet that help keep it stable. It offers a lot more than home-grade meat slicers, thanks to its impressive cutting range.
---
Buying A Meat Slicer: What You Should Know
There's no telling that you're looking for a premium-looking top-shelf meat slicer with good blades, a lightweight body, and a sturdy frame. That's not all you need to get a good meat slicer. Below, you'll find a handful of factors you should consider when shopping for a meat slicer.
Type of Meat Slicer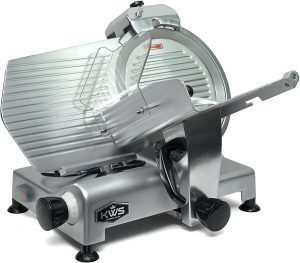 Meat slicers fall into two categories: electric and manual slicers. These electric and manual slicers are classified either as home-grade or commercial-grade meat slicers. Here's what differentiates one from the other.
Commercial & Home Meat Slicers: The commercial meat slicer is designed for constant operation without any issues. On the other hand, a home meat slicer is suitable for simple slicing tasks in the home, and they're not fit for long hours of continuous operation. A commercial meat slicer can be used as a home meat slicer, but using a home meat slicer as a commercial unit can damage it within a short period.
Manual & Electric Meat Slicers: Which meat slicer tickles your fancy? An electric model or a manual model? Both do the same work; however, an electric-powered unit is the best option as it feeds and slices the meat on its own using either a gear or belt conveying system.
The manual meat slicer is the exact opposite of the electric model. If you're looking for efficiency in a meat slicer, get an electric-powered model. Bear in mind that it tends to be quite expensive.
Blades & Trays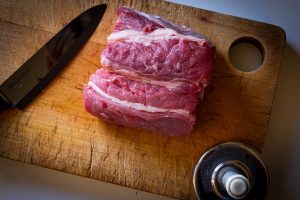 The blades of a meat slicer are the next big thing to consider when buying a meat slicer. They come in different sizes, ranging from 7 to 14-inches. The larger the blade, the bigger your meat slicer will be, and the bigger the size of the meat it can cut through.
Apart from the blade's size, the material used for making the blade is also worth considering. Most manufacturers use stainless steel for their blades. Others coat the blade with Teflon to ensure smooth hassle-free cutting.
Take note of swappable blades on the units you've chosen. Having a user-replaceable blade can save you a lot of stress, especially if you intend to switch between a smooth and a serrated blade to meet your cutting needs.
Unlike blades, trays cannot be swapped easily. Hence, we recommend getting a unit with a sizeable tray to go hand in hand with the blade.
---
Size & Motor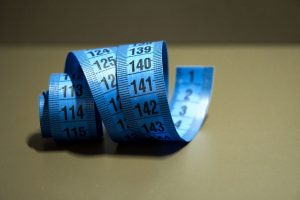 Take note of the size of the meat slicer you've got your eyes on. Is it compact-sized? Will it occupy a lot of space on the countertop? Does it have a large tray and blade? These are a few questions that you might want to answer.
The meat slicer should have a decent motor. The motor determines the cutting speed and efficiency of the slicer. Fortunately, most of the market units have a powerful motor, so this consideration is already taken care of.
Some motors come with either a gear or a belt. For the gear, it's an excellent choice but can be tough to fix if it gets damaged. On the other hand, the belt can be replaced as soon as it gets damaged, even without a professional.
Materials Used
As you'd expect, a meat slicer is made from a combination of materials like stainless steel, rubber, cast aluminum, carbon steel, etc. The choice of material is up to you to decide, especially when considering other factors.
Budget
If you don't require a commercial meat slicer, shave some bucks off and get yourself a home-grade slicer. The fact that a slicer is expensive doesn't equate to quality: know this, and you'll save a ton of cash whenever you're out shopping for an item. Home-grade meat slicers don't cost as much as their commercial-grade counterparts.
---
Safety Features
Having safety features on your meat slicer can be a lifesaver. If you have curious kids, you should look out for safety features. Thankfully, most of the slicers on the market have features such as a blade guard, a locking mechanism, a food carriage system, etc.
Durability
Surely you want to invest in a meat sliver that can last for years. You wouldn't want to have to replace or buy new parts after a couple of months. However, you need to know how to spot one that meets that criteria.
When it comes to buying durable meat slicers, it's best to purchase reputable models as they are made of durable materials. We recommend noting the slicers made with stainless steel as they are somewhat more reliable and more durable.
---
Ease of Use & Cleaning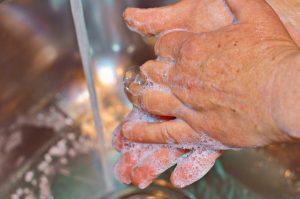 When you skip cleaning your meat slicer or find it challenging to get all the meats out after usage, it becomes a breeding ground for bacteria. Keeping your slicer as sterile as possible is essential to prevent foodborne illnesses caused by bacteria.
Every meat slicer requires regular cleaning. However, some are easier to clean compared to others. Models that are easier to clean come with several parts that you can quickly disassemble and assemble after drying.
But, meat slicers with less removable parts are challenging to clean appropriately and mostly have meats stuck in the parts' crevices. Cleaning such a meat slicer can be tiring as you have to spend more time cleaning it to prevent leaving any meat behind.
Most models have safe dishwasher parts you can place in the dishwasher and focus on other things. Hence, you have to check for machines with components that are dishwasher safe to prevent spending so much time on cleaning.
Noise Levels
The noise level of the meat slicer you plan to buy is another important thing you must consider carefully. Meat slicers can get modestly loud, especially when slicing a large chunk of meats. If you want something quiet, then you must be ready to spend a little bit more.
---
Meat Slicers Reviewed
We scrutinized about ten of the best meat slicers on the market in this section of the article. You'll find our opinions helpful in making a buying decision.
Size: 7-inch
Features: Cast-aluminium stainless steel material, tilted large-capacity carriage, cantilever design, food deflector, safety fuse, etc.
This is the Chef's Choice 609A000 Electric Meat Slicer made from a combination of cast aluminum and stainless steel. It is designed to last for years and comes with a cool-running motor paired with a gear drive.
At a glance, you'll deduce that it is a 7-inch multipurpose meat slicer with a stainless blade. It offers the ability for deli-thin slicing up to 3/4-inch. If you are looking for an efficient meat slicer with excellent cutting performance and balance, consider buying it.
This Chef's Choice Meat Slicer features a reasonably sized food carriage and has a cantilever design for fast and efficient slicing. It comes with a handful of features, including a food detector and food pusher that detects meat and pushes it to the blade.
With this Chef's Choice Meat Slicer, you don't have to worry about a power surge as it comes with an integrated safety fuse. Also, it comes with removable components which makes it very easy to clean after usage.
Concerning the motor, it is reliable, rugged, and will handle all the meat cutting responsibilities you put on its shoulders. Though it is designed for home use, it has a quality construction which Chef's Choice is renowned for and might pass for an outdoor meat slicer. Budget-wise, its price is somewhat pocket-friendly.
If you are enthusiastic about slicing games from your hunting expeditions, this meat slicer is a perfect choice. You can get your vegetables, cheese, and bread sliced by it with the utmost ease.
It does have a weakness including a weak fuse that gets blown easily and less power when cutting food like dense cheese.
---
Size: 7.5-inch
Features: Novel track design, belt & bearing drive, high-quality blade, anti-skid suction pads, and adjustable thickness knob.
Buying an easy-to-operate meat slicer is essential to prevent spending too much time figuring how to use the appliance. The CUSIMAX Meat Slicer Electric Food Slicer is an excellent unit for slicing beef jerky. It is straightforward to operate and comes with safety protection to prevent accidents.
This Cusimax meat slicer has a unique design that offers you better performance and value for your money. For instance, the slicer features an advanced belt drive and bearing structure that makes the blade move smoothly.
This meat slicer does not require any lubricant. Compared to meat slicers with metal gear, one will notice this is easier to operate, maintain, and is somewhat more durable. This meat slicer has an impressive build quality and comes with a 7.5-inch 420-stainless steel blade.
Cleaning food stuck in a meat slicer is tasking, but not with this one. Some of the parts are dishwasher safe and removable for easy cleaning. If you must know, the blade pairs with a 200W electric motor that guarantees precise slicing.
Regarding slicing, it features an adjustable thickness knob with a thickness of up to ¾-inch. You can slice ham, deli sandwiches, beef jerky, fruits, hard cheese, and vegetables easily with this meat slicer.
The four anti-skid suction rubber pads keep this meat slicer in place while working and reduce any slips from the tabletop or countertop. Concerning noise levels, this meat slicer is a top-shelf slicer with a low noise level and a high level of performance.
---
Size: 7.5-inch
Features: 150Watts power, easy to clean, safety protection, stainless steel blade, child lock protection switches, adjustable thickness knob, slices other items, ring guard, and nonslip rubber feet.
This meat slicer is a budget meat slicer at just and is well-made for slicing a lot of things other than meat. Considering its price, you can only help but marvel at how ridiculously affordable it is. The Ostba 7.5-inch Meat & Food Slicer has undeniably earned our badge as the best meat slicer for bacon and has a precise blade. It is apt for home use, and a few use outdoor since it's not designed for commercial purposes.
The thickness adjustment knob allows you to change the blade's thickness for different food, including cheese, bacon, deli, ham, and bread. Out of the box, this meat slicer features a stainless steel serrated razor-sharp blade powered by a 150 Watts motor for fast and consistent slicing.
The Ostba 7.5-inch Meat & Food Slicer is easy-to-clean and has a removable food carriage, slide rod extension, food pusher, and blade. This removable feature allows for thorough cleaning of the meat slicer and prevents bacteria growth.
Need we mention that the meat slicer comes with safety protection that prevents accidents? You have to hold power and the safety lock button simultaneously to start the appliance. Also, the four sturdy suction rubber feet make the meat slicer stable while working.
A child lock protection switch is another feature we love in this meat slicer. The switch ensures the meat slicer does not start when your child presses the power button. Next is the removable slide-rod extension that makes it easier to clean the corners of this meat slicer after use.
---
Size: 7-inch
Features: A large retracting food carriage, removable stainless steel blade, food deflector, rugged build quality, easy to clean, lightweight,
Slicing raw meat is stressful, and you do not have to put yourself through such stress when you can buy a meat slicer like this Chef's Choice Food Slicer. It holds our badge for the best meat slicer for raw meat.
This unit is a stainless steel meat slicer with impressive construction quality and features a sturdy, multipurpose 7-inch blade with a 17-inch diameter designed for slicing a wide variety of foods. The blade works in tandem with the retractable food carriage to give you unhindered access to cut your meat.
As expected, the food carriage is tilted, and it retracts easily to take more food in for slicing. This food carriage is also noticeably large for slicing extra-large bacon and other foods. Efficiency and speed are a must-have for every meat slicer, and this Chef's Choice 607 Electric Food Slicer comes with both.
It features a rugged stainless steel body and a plastic deck. Regarding weight, it is somewhat lightweight, coming in at about 10 lbs. Need we mention that the blade is powered by a 120W electric motor with a power surge fuse?
We'd like to mention that the blade is sharp but spins somewhat slowly, especially compared to the speed of other blades on competing models like the Ostba 7.5-inch Meat & Food Slicer.
---
Size: 10-inch
Features: Sturdy aluminum base, 10-inch stainless steel Teflon-coated blade, integrated blade sharpener, waterproof switch, etc.
Slicing frozen/partially frozen meat can be a tough nut for some meat slicers, especially the models with 7-inch blades. The KWS MS-10NT Commercial Electric Meat Slicer is our best meat slicer for partially frozen meat.
With its 10-inch high-quality stainless steel Teflon coated blade, it cuts through partially frozen meat, literally. It sports an aluminum alloy base that keeps it firm, ready to take on the unfrozen and partially frozen meat.
Going by the spec sheets, it has a cutting thickness between 0 and 0.4-inches. The Teflon-coated blade hooks up to a 320W motor designed for all-around use, even as a quick commercial unit.
The motor has a 0.4HP rating and does its job relatively well.
Whether you're slicing meat or other items, the blades on this KWS MS-10NT Commercial Electric Meat Slicer do a great job to get through them. To help you make the most of your cutting time, KWS included a dual whetstone sharpener with a ring guard for the blade.
The sharpener hones and keeps the blade razor-sharp and ready for constant use, plus it saves you the stress of buying a separate blade sharpener. The Teflon-coated blade is firm, anti-rust, and more durable than carbon steel blades, which have a shorter service life.
You should expect flexible slice adjustments using the adjustable control knob. The waterproof on-off switch protects the relays and prevents this meat slicer from liquid-induced damage.
Likewise, the skid-proof rubber feet secure the slicer on countertops and give it more balance during operation. Regarding the product tray, it holds food up with a length of 7 inches, 7.5-inch width, and a height of 5.5 inches.
Cleaning the slicer is easy, thanks to removable parts that allow you to get the dirt off the nooks and crannies of the unit. We've got no reservations about this meat slicer.
---
Size: 7-inch
Features: Removable stainless steel blade, detachable food carrier, blade guard, food pusher, nonslip feet, 18 months warranty, 10 minutes maximum continuous runtime, etc
If you're looking for a simple but efficient meat slicer for your kitchen, consider this Techwood Meat Slicer. It has a somewhat unique design different from what we've seen on other meat slicer models.
This electric meat slicer is made of premium coated steel and die-cast aluminum housing. Its aluminum and steel finishing makes it less prone to corrosion in the long run.
For better ease of operation, Techwood fitted this meat slicer comes with a belt drive and bearing system. This belt drive system prevents food fragments while the detachable food carrier and slider rod makes sure the blades get to slice meat efficiently.
Unlike the KWS MS-10NT Commercial Electric Meat Slicer, the Techwood Meat Slicer cannot be used to cut any frozen items. Even cutting bones will be an arduous task for its blades. Meanwhile, you can only use the slicer for up to 10 minutes before turning it off.
Using it for more extended hours may damage the motor, which isn't designed for continuous usage for long hours. That notwithstanding, the slicer is suitable for cutting other items, including cheese, deli meat roast beef, fruits, and vegetables.
Regarding cleaning, the unit is relatively easy to clean, thanks to the detachable body parts. The food pusher, blade, and carrier are all detachable, thus allowing for easy cleaning. We recommend using a soft cloth to that effect.
Safety-wise, the serrated blade is guarded by a blade guard, and the on/off rubber-shielded switch controls the 200W motor that powers it. While the blade works, the food pusher firmly holds foods and gives you more control when slicing.
Compared to meat slicers with gear drives, this meat slicer is more durable and easier to maintain. Also, it comes with an 18-month warranty.
As mentioned earlier, our only reservation is that you cannot use it continuously for more than ten minutes.
---
Size: 9-inch
Features: Unique design, up to 0.56inch cutting thickness, 180W power rating, easy-to-clean carriage cover, nonslip rubber feet, serrated blades, handguard, etc.
If you're reading this, then chances are that you're interested in a meat slicer with a larger cutting width. This is the Valley Electric Meat Slicer, and it meets that expectation, literally. It's lightweight, compact-sized, and is made from stainless steel.
On a close look, you'll notice it comes with serrated blades with a slicing thickness of 9/16 inches or about 0.56-inches. This serrated blade is powered by a 180W motor and features an adjustment system for ease controls. It also sports an easy-to-clean stainless steel carriage cover.
The nonslip feet in Valley 9-inch Electric Meat Slicer secures the meat slicer during operations. This, however, doesn't mean that you won't experience movements when slicing through your meat.
Irrespective of what you want to cut, this meat slicer allows you to do all of it. In essence, the heavy-duty blade is versatile and suitable for deli-sliced meats and cheese. Since it's serrated, the blade can easily cut through roasted beef for jerky, ham, and even bologna logs.
The food pusher is made of sturdy plastic, but we think a metal food pusher would have been a better option. It slides back and forth and pushes the meat through the blade.
Concerning cleaning, that's relatively easy to do as some parts are easily removable and allow for cleaning easy cleaning. It's not dishwasher-safe, but it's easy to clean. You can also run a raw onion through it if you'd like to use that cleaning approach. Be sure to wipe when you're done.
---
Size: 7-inch
Features: A 120W high-torque gear-drive motor, a food carriage, food pusher, easy-to-clean, compact design, serving tray, control switches for locking the blade, etc.
One of the first things you need to do when it comes to making shabu-shabu is to slice the meat properly. As we mentioned at the beginning of this article, cutting with a knife doesn't go well, but a meat slicer like the Chef's Choice 615A000 Electric Meat Slicer will work fine.
This powerful meat slicer is lightweight, compact-sized, and fitted with a powerful gear drive motor ensures your meat is ready for the shabu-shabu grill. It comes with a rugged serrated and versatile metal alloy blade for swift and efficient slicing of meat.
Unlike the Teflon-coated blades on competing models, the blades on this slicer are made from stainless steel, while the other part of this meat slicer is constructed with cast aluminum and stainless steel, including the meat pusher.
The slicer is undoubtedly beautiful and has a 120W power rating. For smooth and efficient slicing, the Chef's Choice 615A000 Electric Meat Slicer features a sleek tilted food carriage. The food carriage also has a lock button restricting access to the blade when it is not in use. This button is somewhat a safety button.
Let's not forget to mention that the blade is a multipurpose blade that can slice fruits, vegetables, and meats up to 3/4-inch thick. Additionally, the parts in this meat slicer – food carriage, food pusher, food deflector, and thickness guide – are easy to disassemble for cleaning.
As for the gears, they're made of hard plastic materials and are quite sturdy. We want to point out that it's not meant for slicing through bones or shoe heels, as some of us would like to try that out.
---
Size: 10-inch
Features: Sturdy build quality, low operation noise, easy to clean, rubber suction feet, integrated auto sharpener, powerful copper motor, thickness adjustment knob, large, sturdy blade, waterproof control switch, etc.
F2C isn't a renowned brand, unlike Cuisinart, but it did impress us with this F2C Meat Slicer. This slicer has a unique design, a solid construction, and a relatively powerful motor that provides all the needed power for slicing through your meat and other items.
This meat slicer can also slice venison, mutton, turkey, beef, and ham up to 0.5-inch thick without affecting the quality of the meat. The F2C Professional Semi-Auto Meat Slicer is designed for commercial purposes, so it's fit for anyone looking for a sturdy commercial meat slicer.
Let's talk about the blade. The 10-inch stainless steel blade in this meat slicer makes it highly efficient and great for cutting items up to 0.5-inch thick. It features an ergonomic thickness control knob with 13 numeric thickness options for varied but precise slicing.
The slicer dons two stainless steel nails in the handle. You can quickly fix meats in the nails and slide them towards the blade for onward cutting. Also, this meat slicer is equipped with two whetstones that continuously sharpen the blade. This eliminates the need for an external blade sharpener, thus saving you space and money.
You'll appreciate the tray space on this F2C Professional Semi-Auto Meat Slicer. The large 8×7 inches tray allows you to cut whole meat and foods. As expected, the gears on this slicer make it quite easy and more efficient to use.
F2C includes a waterproof switch on this unit. This isn't to say that the slicer is waterproof – it isn't, but the on/off switch is. One thing to highlight is that this slicer cuts through even partially frozen meat.
---
Size: 12-inch
Features: Aluminum Alloy Base, 420 Watts Motor Power, Semi-automatic meat slicer, 420 Watts motor power,
Looking to buy a rugged commercial-grade meat slicer? If your answer is yes, then you should take a look at this KWS MS-12NS Meat Slicer. It has earned a spot as the best commercial meat slicer on this list.
The slicer features an aluminum base and a premium 12-inch stainless steel blade for slicing large chunks of meat. According to the KWS spec sheet, the 12-inch blade is made from 304 stainless steel material.
Given the blade's design, you can easily adjust it from 0 to 0.6-inches thick. This is the most significant adjustment allowance we've seen so far in the course of this review.
This KWS MS-12NS Meat Slicer is a semi-automatic meat slicer built for commercial kitchens and restaurants, farms, butcher shops, delis, and home use. If you don't need all that power, then you should get something smaller for your kitchen.
It features a 420W motor power that powers the high-quality 12-inch stainless steel blade. The slicer is designed for multipurpose use and sliced meats, vegetables, cheese, and fruits up to 0.6-inch using the numerical scale knob.
As a commercial meat slicer, the blade has to be razor-sharp at all times. Two whetstone sharpener keeps the blade razor-sharp and at its best always. And it's worth mentioning that the blade in this slicer is designed from premium anti-rust stainless steel.
It's durable, firm, and offers you the best precision you can get in a meat slicer. Also, the skid-proof rubber feet secure this slicer firmly onto the countertop during operation. We don't have any reservations about the unit.
---
FAQs: Meat Slicers
In this section, we tried to provide answers to tons of questions people ask regarding a meat slicer's use and maintenance.
What are the benefits of using a meat slicer?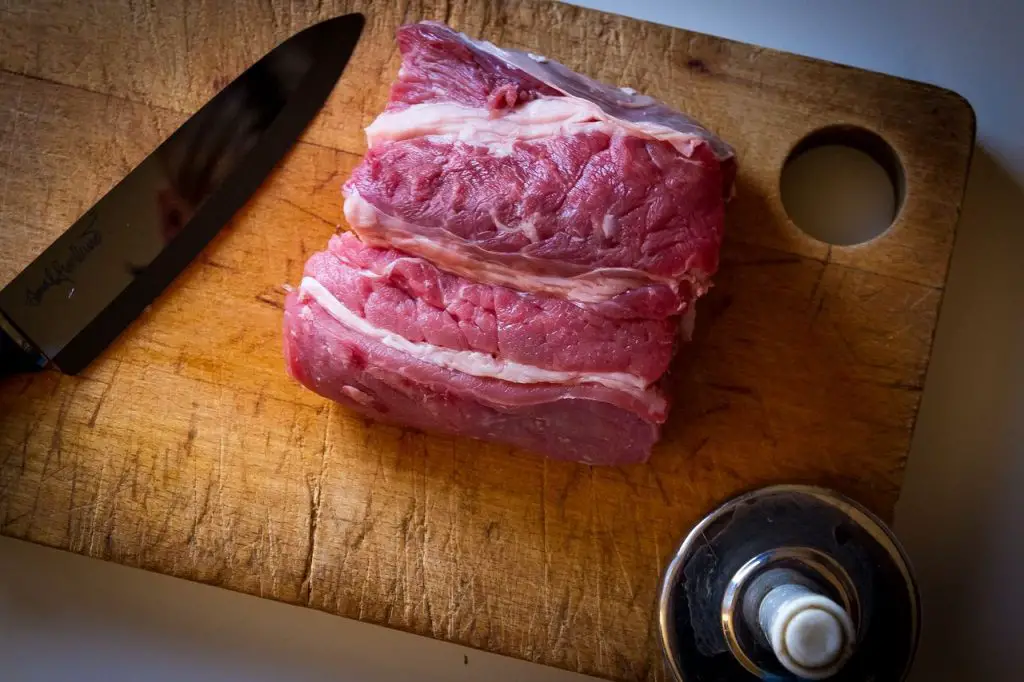 The best way to understand the benefit of a meat slicer is to paint a picture of how they can help you. Imagine it is the holidays, and you have a couple of dishes to prepare, but have spent a lot of time in the market.
You will be tired when you get home. Cutting up meat becomes a chore at this point. Let's say you had a meat slicer. What do you think will happen? You'll save some time cutting meat up.
Apart from helping you save time, you get to prepare more meals, thanks to the automatic meat slicer, which cuts up more meat.
Which is the best meat slicer in the market?
There are a lot of good meat slicer models in the market today. But, the best slicer for one person won't be the best slicer for another. How then do you buy the best meat slicer? You need to consider the type of meat slicer you want, blades, motor, budget, the material used, among other things.
Can a meat slicer cut bones?
Meat slicers are designed to cut meat into slices and do not cut bone. You can buy a bone saw if you plan on cutting bones. Using a meat slicer to cut bones – especially frozen meat and bone – will damage the blades.
What else can one slice with a meat slicer?
If you buy a meat slicer, you can cut raw meat, vegetables, fruits, and cheese, depending on the model. Some manufacturers often state what you can and should not cut with your slicer.
Are meat slicers safe to use?
Meat slicers are very safe to use. They come with a blade guard that protects your hand from the rotating knife. Notwithstanding, accidents can happen, so you need to pay extra attention when operating them.
Be sure to keep them away from children. Place them beyond their reach in an open kitchen top. Ensure your kitchen has enough space for the appliance and your movement. Remember that safety depends on the way you use the machine.
---
Conclusion
The right meat slicer will save you a lot of time, effort, and money for a long time while the wrong one will do the exact opposite. It's your call now. Buy what suits your pocket and your needs.