Get ready to ramp up your fitness levels with one of the best choices of gym equipment on the market. Elliptical trainers are packed with features to deliver you a full-body, low impact, interval training program. Get your body in shape, with an excellent workout that can help you tone up and lose weight without injuring your knees, hips, or other joints. If you're looking for the best elliptical under $1000, you have come to the right place.   
We've researched for you and put together a comprehensive list to help you find the best elliptical for home use. These fitness machines are packed with options offering multiple workout programs, resistance levels, incline levels, fitness tests, heart rate monitoring, and other features tailored to your health and fitness goals. In this article, we will break down each of our top 7 choices to help you choose the best elliptical trainer in this price range.
Our Top 3 Elliptical Machines
Table of Contents
Why Buy an Elliptical for Home Use?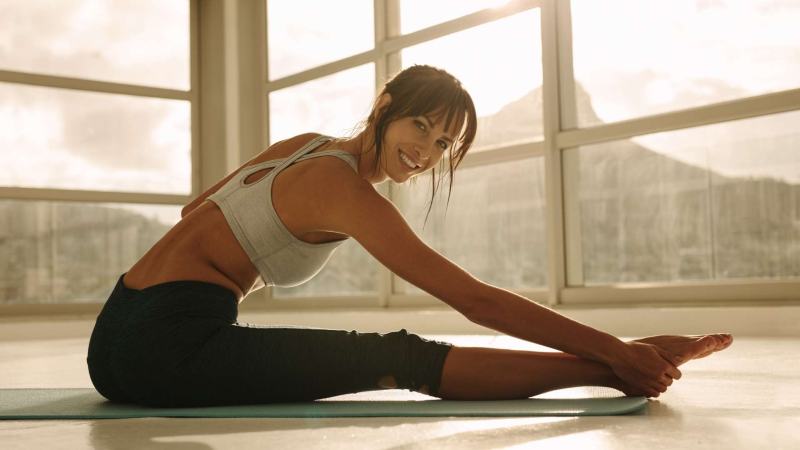 Elliptical trainers have been on the market for a few decades now. The great news is, new technology allows us to benefit from these machines right in the comfort of our home. The ability of a user to avoid knee pain, activate multiple large muscle groups or hit tough health and fitness goals are all some of the accolades that the elliptical trainer holds.
So what does that mean for you?
Get In Shape With a Total Body Elliptical Workout
First and foremost, it means that health is accessible and attainable for you without the need for a gym membership. Elliptical machines offer a low-impact workout that is great for most people, but specifically those who struggle with joint pain, injuries or deconditioning. If you're a beginner or haven't exercised in a while, this is one of the best ways to get moving without much risk for injury. Maybe you are rehabilitating an injury; an elliptical can help (although we highly recommend that you talk to your doctor first)!
Perhaps you're just looking for an outstanding full-body workout. Many of the machines we review have programmable features, interactive coaching, and other tools to help you maximize your workout. The best part about it is that you can do it at home and avoid the hassle and cost of a gym membership.
We go over all the features you should seriously consider in our buyer's guide below. And if the price is your driving factor, be sure to also check out these lower-priced ellipticals. Next, let's jump into our product reviews!
Best Elliptical Product Reviews
Other Related Options
Though we love what an elliptical offers, you may also consider rounding out your home gym with an indoor cycling bike. Check out these great options:
Buyer's Guide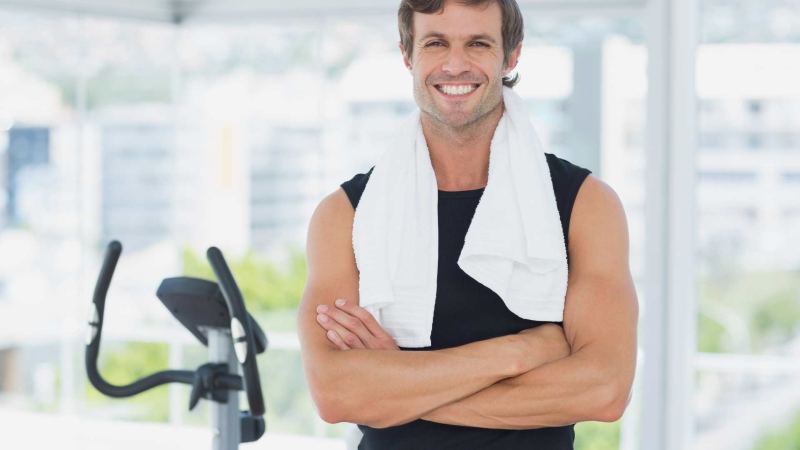 Purchasing an elliptical is no small investment. Let's discuss everything you should strongly consider before laying down $500 – $1000 on a great elliptical!
Stride Length
The distance traveled after taking two normal steps is your stride length. Elliptical manufacturers use stride length in a slightly different fashion to measure the distance between each leg swing on an Elliptical. Technically, this is more like "step length" and not stride length, but that's for another article.
The ellipticals we feature have either an 18″ or a 20″ stride length. Smaller ellipticals tend to have a smaller stride length. So what's best for you?
In general, an average height person (5'3″ – 6'0″) will be most comfortable with a 20″ stride length. If you're shorter than 5'3″ an 18″ stride length will fit you well. Using a less than optimal stride length can harm your knees.
Resistance
Most modern ellipticals use magnetic resistance as opposed to mechanical. This makes for a quieter, smoother experience. Most ellipticals in this price range provide approximately 18 – 25 lbs of resistance.
You want an elliptical that will challenge you at mid-range resistance levels. This allows you to add resistance as you get stronger, but decrease resistance as you become fatigued during your workout. Believe it or not, some ellipticals offer too much resistance at the lower levels making it difficult to use the machine for an extended period.
Heart Rate Monitoring
Not all ellipticals offer this feature but we touch on this in our product reviews. Heart rate monitoring is important both for optimizing your elliptical workout and for your safety. In the age of smartwatches, this may not be as important to you. But if you don't have a smartwatch, be sure to consider heart rate monitoring.
Incline
Adjusting the incline will challenge different muscle groups providing you a more complete, total body workout. Most ellipticals in this price range provide push-button incline changes. Some increase more than others. Make sure you note the product specifications. In general, these machines incline between 10 – 20 degrees. The more the machine will incline, the more range of motion you will have available in your workout.
Assembly
Do you plan on assembling the product yourself or will you pay for help? If you fall in the DIY category, this is something you want to pay attention to. We highlighted the products that received negative reviews concerning ease of assembly. In general, you will be surprised how feasible it is to buy a machine of this size, have it shipped to your house, and put it together yourself in a matter of three hours or less. That's exactly what the consumer expects and most manufacturers do a good job providing it.
Progression
Most elliptical machine consoles are designed so that you can track your progress as you go. We found that nearly all the latest models have consoles with Bluetooth connectivity. This allows you to transfer data into a variety of apps that let you track everything from the distance covered to your food log and hydration levels. Depending on how much data you want to track, there is likely an elliptical trainer on the market that will suit your needs.
Entertainment
This may not be the first thing that comes to mind when you think of exercising, but it can be critical to your success. There are very few people who can jump on an exercise machine and go for 45 minutes or an hour without any sort of entertainment. If you're someone who needs to be entertained just to keep you on the elliptical, be sure to choose one that will help with that!
Many machines are so integrated that you can access YouTube, Apple Music, on-demand videos, and more. There are even some that offer a cable port for you to connect your cable TV directly to the machine. If the machine you choose has Bluetooth connectivity to your devices, the sky is the limit.
Conclusion
Now, it's time to level up your exercise regimen with a top-notch elliptical trainer. We hope you have a good grasp of the best ellipticals in this price range and that you feel more prepared to make an informed purchase.
An elliptical trainer is an investment in your health and you want to make sure that your choice is the right one for you. Take the time to consider all the options and perhaps go to your local gym, jump on a few machines to see how they feel. The most important component of your fitness training is to make sure you show up for the workout, be consistent, and build your strength.  It's going to be a fun ride.
We hope you found this article not only informative but also enjoyable. If so, please share it on social media and leave us a comment below!