Get ready to ramp up your fitness levels with one of the best choices of gym equipment on the market. Elliptical trainers are packed with features to deliver you a full-body, low impact, interval training program. Get your body in shape, with an excellent workout that can help you tone up and lose weight without injuring your knees, hips, or other joints. If you're looking for the best elliptical under $1000, you have come to the right place.   
We've done the research for you and put together a comprehensive list to help you find the best elliptical for home use. These fitness machines are packed with options offering multiple workout programs, resistance levels, incline levels, fitness tests, heart rate monitoring, and other features tailored to your health and fitness goals. In this article, we will break down each of our top 7 choices to help you choose the best elliptical trainer in this price range.
Our Top 3 Elliptical Machines
Best Overall
Schwinn 470 Compact Elliptical
Adjustable Incline

25 levels of resistance

DualTrack blue backlit LCD Windows
Premium Choice
Nautilus E616 Elliptical Trainer Series
Slightly over $1,000 but worth it!

Commercial grade elliptical for home

Connect via RunSocial / 29 Workouts Available
Best Budget
Schwinn 430 Compact Elliptical Machine
Great price for a great elliptical machine
Less features but still a solid Schwinn product
20″ Stride Length
Why Buy an Elliptical for Home Use?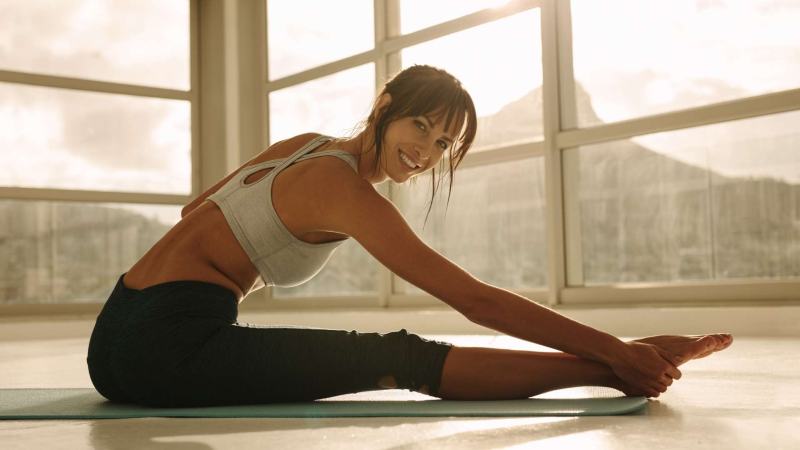 Elliptical trainers have been on the market for a few decades now. The great news is, new technology allows us to benefit from these machines right in the comfort of our home. The ability of a user to avoid knee pain, activate multiple large muscle groups or hit really tough health and fitness goals are all some of the accolades that the elliptical trainer holds.
So what does that mean for you?
Get In Shape With a Total Body Elliptical Workout
First and foremost, it means that health is accessible and attainable for you without the need for a gym membership. Elliptical machines offer a low-impact workout that is great for most people, but specifically those who struggle with joint pain, injuries, or deconditioning. If you're a beginner or haven't exercised in a while, this is one of the best ways to get moving without much risk for injury. Maybe you are rehabilitating an injury; an elliptical can definitely help (although we highly recommend that you talk to your doctor first)!
Perhaps you're just looking for an outstanding full-body workout. Many of the machines we review have programmable features, interactive coaching, and other tools to help you maximize your workout. The best part about it is that you can do it at home and avoid the hassle and cost of a gym membership.
We go over all the features you should seriously consider in our buyer's guide below. And if price is your driving factor, be sure to also check out these lower-priced ellipticals. Next, let's jump into our individual product reviews!
Best Elliptical Product Reviews
Best Overall
Best Elliptical Under $1000 – Schwinn Compact Elliptical Machine
Schwinn Fitness has earned the reputation as one of the most trusted brands in home and commercial fitness machines. The Schwinn 470 is just one cardio machine from many of the high-quality products available in the Schwinn family. This is our pick for the best elliptical trainer under 1000 because it provides an exceptional user experience.
We found everything we wanted in this elliptical machine and we think you will agree. The Schwinn 470 offers 25 levels of resistance so you can adjust the workout to fit your needs. If you're not sure how to build workout programs for yourself, no worries! This elliptical trainer also offers 29 pre-programmed workouts that take the thinking out of exercising. All you have to do is push "Go".
A major bonus is the motorized incline feature. Most of the top-rated elliptical machines in the industry have a power incline option because it enhances the workout exponentially. The ability to increase or decrease the incline during your session can help you target specific muscle groups.  
If technology is your thing, this home elliptical has it all! The Schwinn 470 features a media tray to hold your tablet, phone, or other device as well as a USB port so you can charge your device while working out. State of the art Bluetooth technology allows you to connect wirelessly with any of your devices. The console is compatible with the Explore the World app, which provides a mixed reality experience to keep you motivated.
Here's what I liked:
29 workout programs, 25 levels of resistance
20″ Stride Length / Solid Schwinn brand
Connects with multiple apps (Schwinn Trainer App, Explore the World & More)
Easy Assembly
Needs Improvement:
A slight noise at times, but mitigated by basic maintenance (tightening connections, oiling machine)
Specifications:
Footprint: 52" L x 22" W x 34.5" H
User Weight Capacity: 300 lbs
Stride Length: 20"
Machine Weight: 189 lbs
Warranty: 10 years frame / 2 years parts / 90 days labor
Premium Choice
Nautilus E616 Elliptical Trainer Series
Get ready to pay a little extra, but you won't be disappointed! If you thrive on tracking data such as your heart rate, calories burned, distance traveled, etc, this is a winner and has the perfect console for you. With Bluetooth connectivity, you can connect the included wireless heart rate monitors and track your cardio throughout the session. Another big plus is you can also connect it to a variety of fitness apps including MyFitnessPal and MapMyRun.
Want some entertainment while you're exercising? This console can connect to RunSocial so you can interact with your friends through the platform. You can actually choose a course, create an event, and invite friends to do the course with you! How fun is that? Or if you prefer to be entertained without interacting, you can access the Explore the World app, just like the Schwinn 470.
There are 29 traditional fitness programs also available on the console. You can choose from weight loss and toning to a plethora of heart-rate interval workouts. The variety of programs available on the Nautilus E616 is a big bonus for anyone, especially if you are looking for some guidance or motivation during your workouts.
You can adjust both the incline and the resistance on this machine, so your workout can be ever-changing, even if you don't use all the high-tech features we just discussed.
Here's what I liked:
Amazing connectivity that really improves your experience
Robust, durable Elliptical 
Stable and quiet / fan keeps you cool
Needs Improvement:
Priced attractively on Nautilus, but could be well over $1,000 on other e-commerce platforms
Specifications:
Footprint: 70" L x 28" W x 71" H
User Weight Capacity: Not listed (300 lbs is a good assumption)
Stride Length: 20"
Machine Weight: 173 lbs
Warranty: 10 years frame / 3 years parts / 1 year labor
Best Budget
Best Budget Elliptical Under $1000 – Schwinn 430 Compact Elliptical Machine
If price is your driving factor, the Schwinn 430 will make you smile. Coming in at just under $700 (at the time of this article), this is our top pick for the best elliptical for your money in the under $1000 price range.
You still get the great Schwinn brand, but fewer options compared to the Schwinn 470 featured earlier. Here's what the Schwinn 430 is missing:
22 workout programs vs 29
No Bluetooth
Not integrated with RunSocial App
No telemetry enabled
20 resistance levels vs 25
Here's what I liked:
Great elliptical for a great price
Backed by the Schwinn brand
20″ Precision Path Stride (same as Schwinn 470)
Needs Improvement:
Fewer resistance levels reduce maximum workout potential
Specifications:
Footprint: 28″ L x 63″ W x 70″ H
User Weight Capacity: Not listed 
Stride Length: 20″
Machine Weight: 169 lbs
Warranty: 2 Years (parts), 3 Months (labor)
Best Stepper
Best Step Machine – Bowflex Max Trainer Series
Are you ready for a serious workout! Welcome to the Max Trainer series by Bowflex. This series features several hybrid elliptical machines that fit nicely into any home gym. The M3 is the best offered by Bowflex for under $1,000. This is a top in its class hybrid step elliptical for a great price. You can't go wrong. 
The M3 is a really cool addition to your home gym because it functions more like a stepper. In fact, it's one of the best cross trainers you can buy for the price and has an extremely small footprint. Because of the stepper-like movement of the pedals, the stride length is much shorter than that of most ellipticals. This change in direction and movement produces a huge difference in the workout. It allows those seeking a high-intensity workout to really challenge themselves by turning up the heat on all of the major muscle groups in the lower body. 
This elliptical features a 14-minute interval workout that packs a serious punch. It delivers a powerful cardio workout in a short amount of time combining these three essentials:
Stepper/cross-trainer range of motion
8 resistance levels
Multi-directional hand grips
The handgrips are another unique feature of this machine. Most machines offer fixed and dynamic grips to choose from. This machine does the same, but also offers a third option for dynamic hand grips in which the palms of your hands face down towards the floor.
This might not seem like a big deal, but this angle can fundamentally change the upper body portion of your workout. With your hands in a prone (downward-facing) position, you activate your triceps, shoulders, and upper back. Activating more muscles means burning more calories, and that's always a plus!
Here's what I liked:
Burn rate display – sets activity level target & displays burn rate
3 Handgrip positions
Burn more calories with the same low-impact motion
Needs Improvement:
The motion (stepper) angle may not be best if you have bad knees
Specifications:
Footprint: 49" L x 26" W x 64.7" H
User Weight Capacity: 300 lbs
Stride Length: N/A
Machine Weight: 143 lbs
Warranty: 1 year
Great Choice
Horizon Fitness EX-59 Elliptical
The Horizon EX-59 home elliptical is simplicity at its finest. The console is easy-to-read with minimal controls, buttons, and knobs. The one-touch keys make it easy to change your resistance. It also has a small media tray for you to place your tablet, smartphone, or another device.
This elliptical has built-in Bluetooth speakers so you can connect your device and listen through the speakers rather than wearing earbuds. This machine is exceptionally quiet, you don't have to worry about it drowning out the sound of the speakers – yet another plus.
A really fabulous feature of this elliptical is the short lateral distance between the foot pedals. This allows your legs to move in a more natural motion and can decrease strain on the inner knees. The Horizon EX-59 is built to mimic your natural stride in order to maximize efficiency and limit injuries. With this choice, you can't go wrong.
Here's what I liked:
Quick assembly (1-3 hours on average)
Compact and quiet
Great price at Dick's Sporting Goods at the time the article was written
Sturdy machine with Bluetooth speaker installed
Needs Improvement:
Some say the electronics have problems over time.
Specifications:
Footprint: 74"L x 25"W x 64.5"H
User Weight Capacity: 300 lbs
Stride Length: 18"
Machine Weight: 145 lbs
Warranty: Lifetime frame / 1-year parts and labor
Best Compact
Best Compact Elliptical Under 1000 – NordicTrack Spacesaver SE7i Elliptical Trainer
We cannot leave out NordicTrack, which is another highly rated brand in the home fitness space. NordicTrack offers innovative solutions for your home gym and their elliptical trainers are no exception. The NordicTrack SE7i is a mid-range, rear-drive elliptical in the NordicTrack lineup and has a few innovative features worth discussing.
Let's start with the "Spacesaver" design. We all know Ellipticals take up a lot of space; so NordiTrack designed the SE7i to "fold-up" for compact vertical storage – what an idea! 
The console features the iFit Coach application which functions as a personal trainer for your elliptical workout. NordicTrack offers this on most of the cardio machines they sell and it is designed to keep you pumped up, motivated, and dialed-in during your entire workout. You can choose from a variety of workouts that take place all over the world and your coach is right there with you, cueing you on what to do next.
Here's what I liked:
Solid, rear-drive elliptical from a trusted brand
Spacesaver feature gives you flexibility for home use
Keep your workout fresh with the iFit Coach application
Needs Improvement:
You still need to pick up the elliptical to store it vertically. This could be a challenge for some due to its weight. 
18″ stride length (I prefer 20″)
Specifications:
Footprint: 80″L x 32″W x 67″H
User Weight Capacity: 325 lb
Stride Length: 18″
Machine Weight: 215 lb
Warranty: 10-Year Frame, 2-Year Parts, 1-Year Labor
Great Choice
Sole Fitness E25 Elliptical Machine
We round out our reviews with the Sole E25 – a highly adjustable elliptical machine and one of the best for bad knees. Some elliptical users tell us they have numbness in their toes during the workout or feel a slight pressure on the insides of their knees. This front-drive elliptical features articulating foot pedals that can be adjusted to match your precise movements. What a huge benefit for people with high arches, arthritis in the knees and ankles, or other sensitivities in the feet.
The Sole e25 console also offers some unique features that will add to your experience. This gem has an integrated sound system that allows you to plug in your device and listen to your music through the speakers. And while you are sweating with the music, you can turn on the built-in fan to keep you cool which is a really awesome feature.
Do you need a personal coach to help plan your workouts? This machine can do it all. It has 9 programmed workouts and one option that is fully customizable. This means that you can avoid plateaus and stagnation by changing up your workouts and then building one tailored just for you. Want to keep an eye on your cardio? Included with the Sole e25 is a heart rate monitor strap that connects wirelessly to the console so you can enhance your workout through heart rate training.
Last but not least, this machine features a power incline. Whether you're interested in weight loss, toning, or endurance training, the combination of resistance and incline variation will get you there.
Here's what I liked:
Best elliptical for bad knees
Stable and relatively easy to assemble
Beautiful 6.5″ LCD display
Needs Improvement:
Has a heart rate monitor but not a heart rate program for the machine
Time-consuming assembly – lots of plastic add-on parts
Specifications:
Footprint: 66" L x 23" W x 34" H
User Weight Capacity: 325 lbs
Stride Length: 20"
Machine Weight: 189 lbs
Warranty: Lifetime frame / 3 years parts / 1 year labor
Other Related Options
Though we love what an elliptical offers, you may also consider rounding out your home gym with an indoor cycling bike. Check out these great options:
Buyer's Guide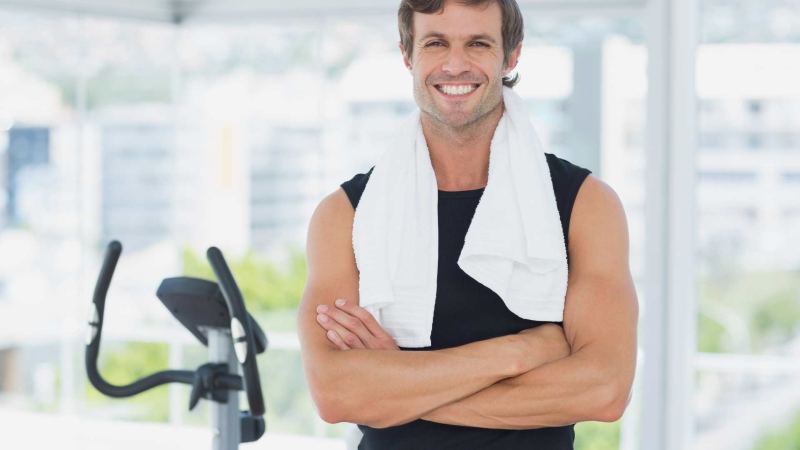 Purchasing an elliptical is no small investment. Let's discuss everything you should strongly consider before laying down $500 – $1000 on a great elliptical!
Stride Length
The distance traveled after taking two normal steps is your stride length. Elliptical manufacturers use stride length in a slightly different fashion to measure the distance between each leg swing on an Elliptical. Technically, this is more like "step length" and not stride length, but that's for another article.
The ellipticals we feature have either an 18″ or a 20″ stride length. Smaller ellipticals tend to have a smaller stride length. So what's best for you?
In general, an average height person (5'3″ – 6'0″) will be most comfortable with a 20″ stride length. If you're shorter than 5'3″ an 18″ stride length will fit you well. Using a less than optimal stride length can have a negative impact on your knees.
Resistance
Most modern ellipticals use magnetic resistance as opposed to mechanical. This makes for a quieter, smoother experience. Most ellipticals in this price range provide approximately 18 – 25 lbs of resistance.
You want an elliptical that will challenge you at mid-range resistance levels. This allows you to add resistance as you get stronger, but decrease resistance as you become fatigued during your workout. Believe it or not, some ellitpticals offer too much resistance at the lower levels making it difficult to use the machine for an extended period of time.
Heart Rate Monitoring
Not all ellipticals offer this feature but we touch on this in our product reviews. Heart rate monitoring is important both for optimizing your elliptical workout but also for your safety. In the age of smartwatches, this may not be as important to you. But if you don't have a smartwatch, be sure to consider heart rate monitoring.
Incline
Adjusting the incline will challenge different muscle groups providing you a more complete, total body workout. Most ellipticals in this price range provide push-button incline changes. Some increase more than others. Make sure you note the product specifications. In general, these machines incline between 10 – 20 degrees. The more the machine will incline, the more range of motion you will have available in your workout.
Assembly
Do you plan on assembling the product yourself or will you pay for help? If you fall in the DIY category, this is something you definitely want to pay attention to. We highlighted the products that received negative reviews with respect to ease of assembly. In general, you will be surprised how feasible it is to buy a machine of this size, have it shipped to your house, and actually put it together yourself in a matter of three hours or less. That's exactly what the consumer expects and most manufacturers do a good job providing it.
Progression
Most elliptical machine consoles are designed so that you can track your progress as you go. We found that nearly all the latest models have consoles with Bluetooth connectivity. This allows you to transfer data into a variety of apps that let you track everything from distance covered to your food log and hydration levels. Depending on how much data you want to track, there is likely an elliptical trainer on the market that will suit your needs.
Entertainment
This may not be the first thing that comes to mind when you think of exercising, but it can be critical to your success. There are very few people who can jump on an exercise machine and go for 45 minutes or an hour without any sort of entertainment. If you're someone who needs to be entertained just to keep you on the elliptical, be sure to choose one that will help with that!
Many machines are so integrated that you can access YouTube, Apple Music, on-demand videos, and more. There are even some that offer a cable port for you to connect your cable TV directly to the machine. If the machine you choose has Bluetooth connectivity to your devices, the sky is the limit.
Conclusion
Now, it's time to level up your exercise regimen with a top-notch elliptical trainer. We hope you have a good grasp of the best ellipticals in this price range and that you feel more prepared to make an informed purchase.
An elliptical trainer is an investment in your health and you want to make sure that your choice is the right one for you. Take the time to consider all the options and perhaps go to your local gym, jump on a few machines to see how they feel. The most important component of your fitness training is to make sure you show up for the workout, be consistent, and build your strength.  It's going to be a fun ride.
We hope you found this article not only informative, but also enjoyable. If so, please share it on social media and leave us a comment below!