An air compressor is an easy-to-use, quality tool for saving you time and money on projects around the home. Whether it's adding a little air in your tires, or using your power tools with precision like a pro, quality compressors make it easy. When you own an air compressor you are ready to take on any home improvement task. Sit back and relax as we provide you with the 8 best air compressors and a complete buyer's guide so you can make an informed purchase decision!
Table of Contents
What To Look For in an Air Compressor
Before we jump into our comprehensive reviews of each compressor, let's take a brief moment to cover the important factors you need to consider before making your purchase.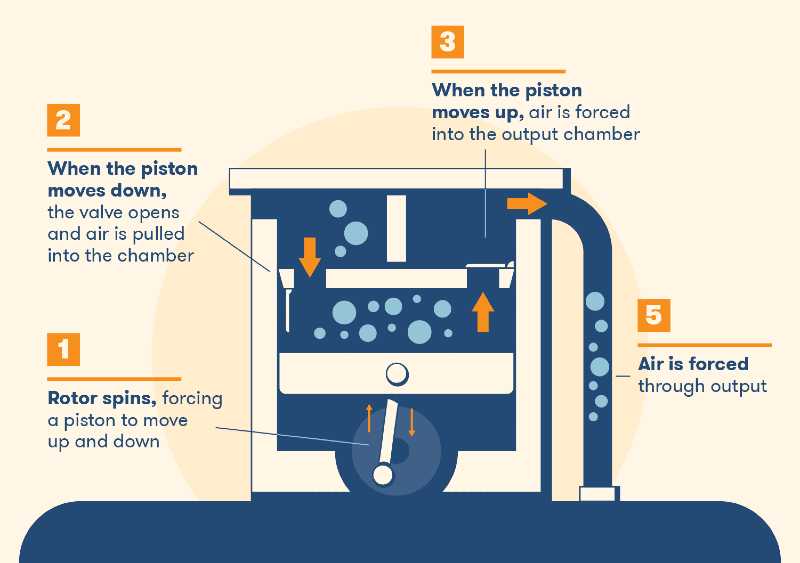 How Does an Air Compressor Work?
A compressor takes in the air around it, compresses it, then forces it into a storage tank. The increased air pressure in the tank contains potential energy which can be deployed to power your tool of choice. 
Cubic feet per minute (CFM) is the measure of the air volume output rate a compressor can generate. In simple terms – this is the rate of airflow the compressor puts out. The air pressure and flow rate (CFM) are measured in relationship to each other.  
Air pressure is measured in pounds per square inch (PSI). This is the measurement of the actual air pressure generated in the tank when it is fully charged. Take note of this spec and ensure it is compatible with any air tools you may be using. Air tools typically require between 70 and 90 PSI.
Gas-Powered vs. Electric-Powered Air Compressors
The power source is an important consideration. Gas-powered compressors are typically for heavy-duty, industrial, or commercial use. We recommend electric-powered air compressors for your home. Electric compressors suit the majority of tasks any DIY project may require. Unless you need industrial power for your profession, stick to electric for a quieter experience with minimal maintenance.
Portability
Portability is a key factor and our recommended choices for best value air compressors are all portable and easy to use.  When considering portability, tank size becomes important. With a larger tank, comes a heavier compressor, making it less portable.
We recommend two different types of portable air compressors. The pancake and the hot dog air compressor.
Hot Dog Compressors
Hot dog air compressors are typically a bit larger. They are great for long-distance movements because they have wheels. This is beneficial if you're traversing flat ground where you can wheel the compressor. Hot dog compressors are a bit thinner so they can be useful for smaller spaces.
However, If you're primarily working in your garage or will not move around much, a pancake compressor is a great option.
Pancake Compressors
Pancake compressors are small, lightweight, and oil-free. They are easy to pick up and move. They will be more stable on top of most surfaces if you need to elevate the compressor (for example on a workbench).
These portable air compressors are the perfect companion for your home workshop. Whether you're working with paint sprayers, air-powered tools, or topping off the air in your car tires, you can't go wrong with a pancake compressor!
Air Compressor Tools & Accessories
Please take note that many air compressors are not sold with the accessories you need. Some are sold as kits and others are sold independently. Accessories you will need include air hoses, adapters with various nozzles, and any other tools you plan on using (inflation needles, tire chuck, or tire gauge). This is an important factor when comparing prices.
For more information see our FAQ section below. But now, let's dive into our air compressor recommendations!
Best Air Compressor Reviews
Frequently Asked Questions
What Size Compressor is Best For Air Tools?
Most air tools for home use operate between 0-5 Cubic Feet per Minute (CFM) and 70 – 90 PSI. You will find some (like air sanders) that run at 8 – 12 CFM and 100 – 120 PSI. You must check the specs of commonly used tools. Feel free to refer to this CFM chart.
A 6 – 8 gallon air compressor will be suitable for the majority of your home needs. This should provide plenty of air to power most small air tools.
If you frequently use larger air tools like impact drivers and grinders, we recommend you bump up to a larger 20-gallon air compressor or you will be disappointed by the delay between tasks with the smaller tank compressors.
What is the Best Tire Inflator?
We recommend the Viair 88P if you're looking for a true, portable, tire inflator. Any of our recommendations will work great for tires, but the Viair 88P will be much cheaper and much more transportable.
How Do I Use an Air Compressor?
A picture is worth a thousand words. We found this video to be very informative!